Is it really true that Brake Griffin and Kendall Jenner has moved on? This seems to be correct somehow as Brake Griffin is spotted with new girlfriend!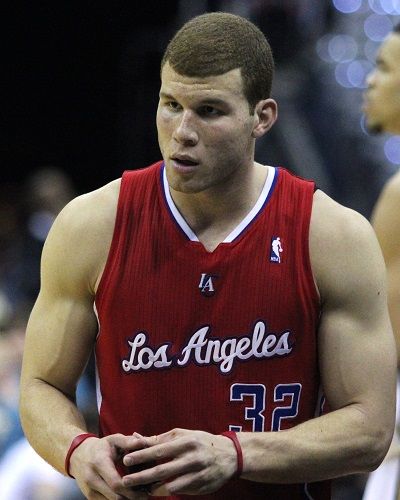 The current relationship status of Blake Griffin and Kendall Jenner has been quite confusing.
Blake Griffin has recently moved on from his girlfriend, Kendall Jenner.
The most surprising news for the fans and audience is that Blake Griffin has recently been spotted with the new girl.
---
Most Probably she may be her new girlfriend! Let us have a look at the love life and relationship status of Blake Griffin.
Update 2022: Kendall is presently single after Her break up with her ex-boyfriend, Devin Booker.
Blake Griffin with a mystery woman!
Blake Griffin has been found with a new girl, busy in a cuddly walk together in Malibu recently. The talented basketball player looked so cheerful being together with Francesca Aiello.
These two celebrity has been spotted together frequently. They were noticed first when the two rode scooters around Los Angeles to Detroit. The couple seemed to be sharing laughter when they spent their time together.
The mystery woman, Francesca looked very cool and casual hanging out with Blake Griffin.
Francesca Aiello is the first one-woman to be found together with Blake in a public place after it was said that Blake and Kendall Jenner had been separated.
Talking about her, Aiello is a clothing designer who had made waves in the fashion world as a teenager with her Frankie's Bikinis. Her bikinis have been worn by famous models like Victoria's Secret model Candice Swanepoel.
Hook-ups and relationships of Blake Griffin
It is already known that many famous celebrities have dated the talented player, Blake Griffin. These women must be considered lucky ones for being hooked up with the NBA player. There is a list of Blake Griffin's ex-girlfriends. Let us have some additional information about them.
He has had affairs with famous celebrities like Kendall Jenner, Brynn Cameron, Kari Klinkenborg, Kate Upton, Daniella Grace, and Bethany Gerber.
In the year 2012, Blake Griffin had dated 2010 Miss Kansas, Bethany Gerver. She is an American beauty pageant winner who is also an industrial engineering major at the University of Oklahoma.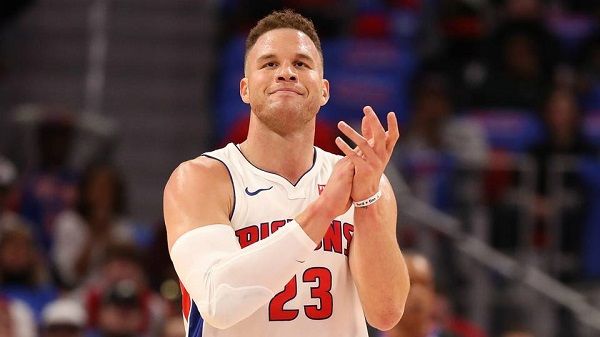 At the end of 2012, Blake was in a relationship with the model and actress Daniella Grace. Similarly, in the year 2013, it was rumored that Model Kate had hooked up with Blake Griffin. Model Kate is professionally an American model and actress.
Blake Griffin with Brynn Cameron and Kendall Jenner
Blake Griffin had the longest relationships with these two celebrities, Brynn Cameron and Kendall Jenner. Griffin even has two children, son Ford Wilson and daughter Finley Elaine from Brynn Cameron.
There was a further rumor that Blake Griffin dated Kari Klinkenborg, an actress, and a model in 2015 which seemed to be true to some extent. Blake had a deep relationship with Brynn Cameron. They had on and off relationship from 2009 to 2017. And finally, the couple broke off their relationship due to certain disagreements and differences as well.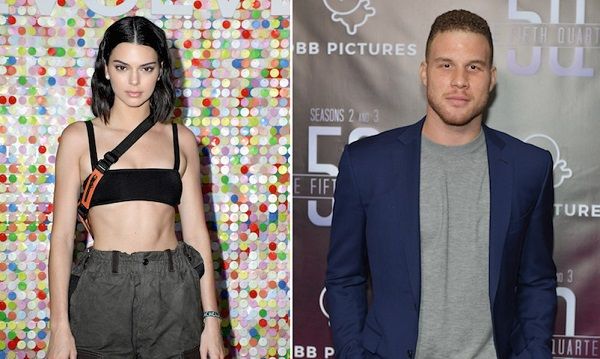 Talking about Blake Griffin's relationship with Kendall Jenner, the couple dated almost for more than a year. They dated from the month of August 2017 to February 2018. Kendall Nicole Jenner is professionally an American fashion model and also a television personality.
Having so many past relationships, we can hope that Blake Griffin gets his true love after so many hooks ups so that he can happily be in a relationship with a true one.
Blake Griffin Short Bio
The dashing and good-looking player, Blake Griffin is mainly famous for being an American talented basketball player. He has been interested in basketball and also playing it since a small age. He has gained fame being a player from Los Angeles Clippers wearing jersey number 32. Moreover, he is a five-time NBA All-Star. More bio… 
Short Bio on Kendall Jenner
Kendall Jenner is very famous for being a fashion model and television personality in America. She got the attention and fame of being a model for Sherri Hill's dress line, dressing for proms and pageants. The reality TV star, Kim Kardashian is the stepsister of Kendall Jenner. More bio…