Wedding Bells! DWTS Pro Brandon Armstrong Married Brylee Ivers in Utah!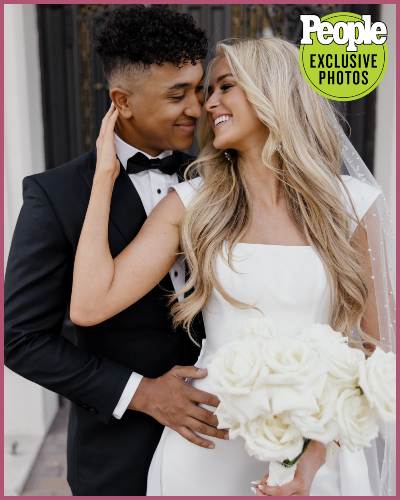 Brandon Armstrong and Brylee Ivers exchanged their romantic nuptials on July 30, 2022.
The DWTS pro dancer married his fiancée in an outdoor and romantic Utah ceremony.
Learn about the relationship timeline, engagement, and wedding details of Brandon and his newlywed wife.
---
Brandon Armstrong, 28 is officially the husband of social media manager Brylee Ivers, 24!
It's groom time for DWTS Pro Brandon Armstrong
The Dancing with the Stars pro, Brandon Armstrong just walked down the aisle as the groom of his fiancée Brylee Ivers. He tied the knot with her in a romantic Utah outdoor ceremony dated July 30, 2021.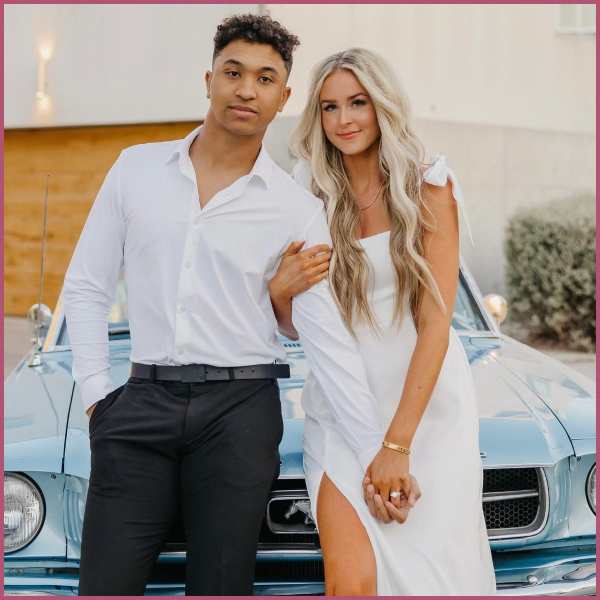 A ceremony was awaited after the couple got engaged on March 8, 2022. Here it comes when Brandon and Brylee are on the altar. They exchanged their wedding vows in front of 125 guests, including their nearest friends, and family.
In response to a request for comment by PEOPLE,  American professional dancer Brandon opened up about why he opted for a modern wedding,
"Because so many people get married in Utah so young, we wanted something that was a little bit different than the traditional church, chapel wedding."
Also, Read Jay Ellis and Nina Senicar Finally Tie the Knot After 2 Postponed Weddings!
Wedding venue and attire in Brandon Armstong's marriage
What was the wedding like? The newlywed had a religious ceremony on Saturday morning and later they said yes to their forever at Siempre, a modern venue tucked away in the Draper, Utah, mountains.
In the non-traditional wedding, Brylee Ivers stunned in an Alta Moda Bridal's simple and timeless gown as husband Brandon exclaims,
"I'm not a crier, But I balled. I knew she was obviously gonna choose a dress that was going to be beautiful."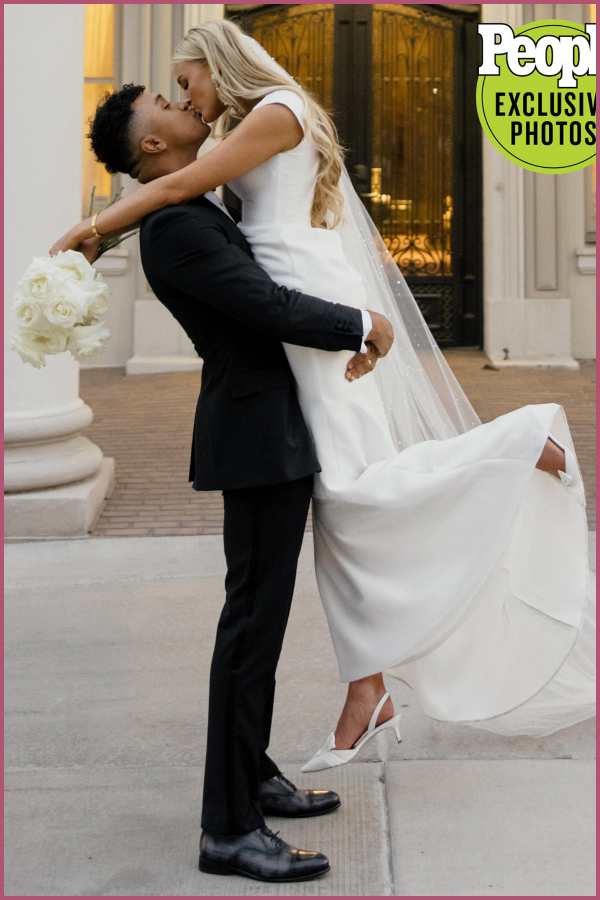 DWTS choreographer Armstrong who donned in classic black tuxedo continued about his bride's attire,
"And I didn't have any really defining or super important feelings about what I wanted the dress to look like. I was just happy that it was something that was beautiful and that she felt confident in. Everything was so, so good!"
Also, Read Wedding Bells! Derrick Kosinski is Married to Nicole Gruman
Relationship Timeline of Brandon Armstrong and Brylee Ivers
Dancing With the Stars pro, Brandon Armstrong is married to his online girlfriend Brylee Ivers whom he got engaged on March 8, 2022.
Likewise, the couple had met online in 2021 while Brandon was the first to ask her out on a date which he revealed after the engagement as he says,
"I made a good decision a while back to ask you on a date … made the BEST decision of my life asking you to be my wife last night! I love you forever bry!❤️"
Needless to say, newlywed Brandon and Brylee never failed to express gratitude and honor each other on special occasions. Their Valentine's Day post on 2022 also felt so surreal.
Also, Read Who is the Groom of Stacey Solomon? Don't Miss their Wedding and Relationship details!