4 interesting facts on Brandon Frankel! Know about his age, fiance Gabourey Sidibe, and more…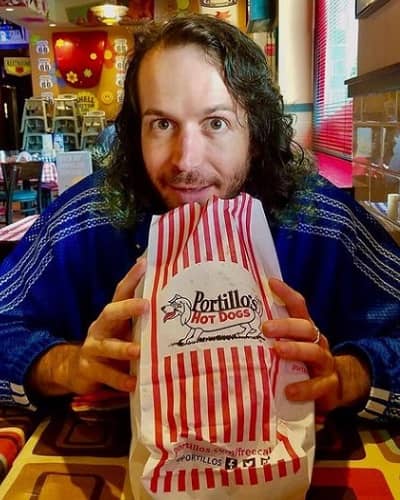 Brandon Frankel is a talent manager and the fiance of American actress Gabourey Sidibe.
---
1) Brandon Frankel age:
Brandon Frankel was born on 18th December 1984 in the USA. He is 36 years old at present. On 18th December 2020, Sandra Pepa wished him his birthday with a video that he posted on his Instagram.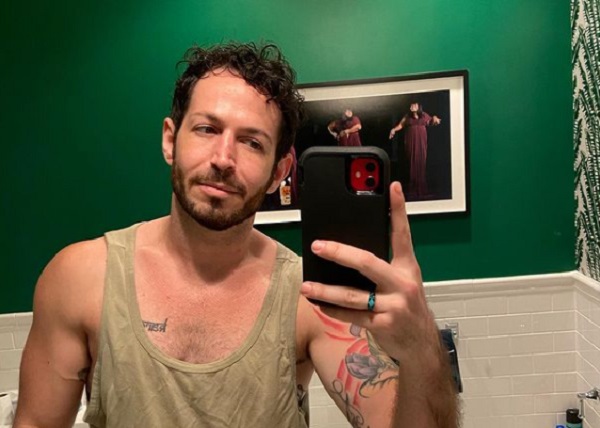 His girlfriend Gabourey wished him his birthday with a picture of him without clothes and proposing to her with 'Will You Marry Me' balloons. Sidibe wrote,
"HE PROPOSED WITH CLOTHES ON AND THEN AFTER THAT, I MADE HIM DO THIS PHOTOSHOOT. Happy Birthday @brandontour ! You are the funniest, kindest, toughest, most protective man in the world. You're always down for all of my hair-brained schemes,"
Also read Everything to know about the Canadian model Corin Jamie Lee Clark! Who is she dating? Few interesting facts about her!
2) What does Brandon do for a living?
Brandon Frankel is a talent manager. He is a strategic partnership expert who has gained fame onboarding celebrities to the fast-rising company Cameo.
Frankel is working for MB Financial Bank in the marketing department. But he transitioned to entertainment soon after and became a tour manager for Warped Tour 2006.
Similarly, from 2009 to 2010, he worked at Atlantic Records as a manager for artist development. Likewise, from 2010 to 2014, he worked as an executive and agent for CAA in the touring and marketing department. He worked as a talent manager for Shakira. In 2017, he was named one of their branding power players by Billboard. 
As per the Magazine,
"Frankel has racked up frequent-flyer miles in pursuit of branding opportunities for his clients, traveling to Mumbai with Major Lazer for the opening ­ceremonies of the Indian Premier League cricket finals and to a mall in Moscow with Yung Lean for a Calvin Klein campaign,"
3) Brandon Frankel and Gabourey Sidibe's relationship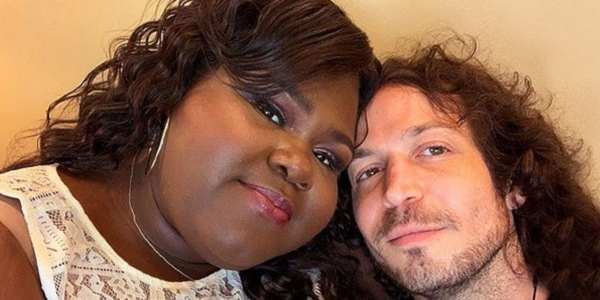 Brandon Frankel is dating Gabourey Sidibe since 2019. They have not shared a lot of details on how they began their relationship but they were seen together since May 2019. In June 2019, Gabourey posted a picture with him and called him her favorite human. Brandon proposed to Gabourey on 23rd November 2020. They announced the engagement through their Instagram.
Sidibe was more than happy to start the new journey with Frankel. Likewise, they share pictures of each other on Instagram. They seem very much in love with each other and are happy to be with each other. They might be planning to have a wedding soon but have not given any clue about it.
Also read Top 9 Facts About the Black Clover's Character Secre Swallowtail that You Would Like To Know
4) Is Brandon Frankel a cat or a dog person?
Brandon is clearly a cat person with a cat named Mickey Mouse. He pets his cat very seriously and is more like a parent to Mickey. On one of his Instagram posts, he gave a tribute to his cat and called her his 'daughter'. Mickey has been with him for more than a decade.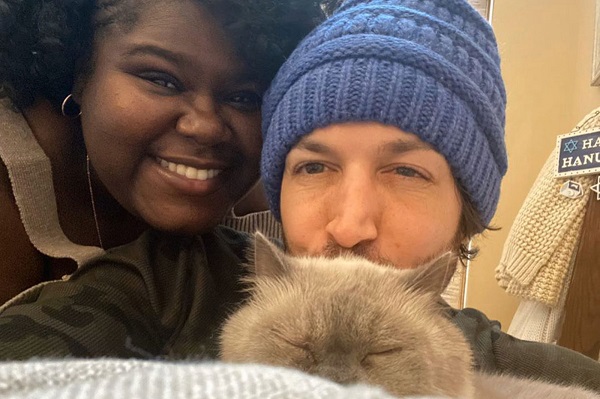 Short bio on Gabourey Sidibe
Gabourey Sidibe is an American actress and writer. She debuted in 2009 with the film 'Precious'.
At present, she is associated with a TV show named Empire and plays the role of Becky Williams. Read more bio…