Brandon Frankel surprised Gabourey Sidibe with a picnic on the beach on their first wedding anniversary! Guess how he will surprise on their second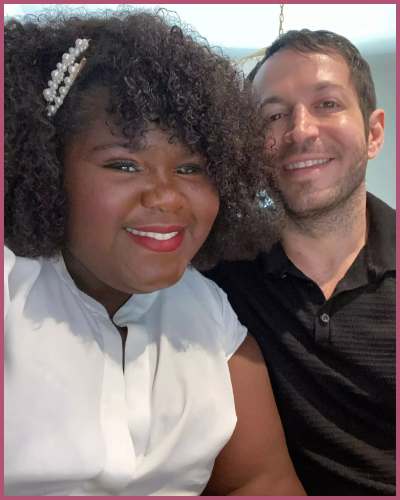 Brandon Frankel and Gabourey Sidibe are all set to celebrate their second anniversary together 
Brandon recently shared a glimpse of their first wedding anniversary a year after their celebration
The couple revealed their wedding news last year a year after they secretly got married
---
In December 2022, Gabourey Sidibe shocked the world after revealing that she and her finance and Brandon Frankel have been secretly married for over a year.
Alike, Brandon has shared a glimpse of their first wedding anniversary a year after their celebration.
An entertainment business executive, 38, took to Instagram on Wednesday, February 1, sharing a glimpse at how the newlyweds celebrated their first wedding anniversary.
Gabourey Sidibe marked almost two years of marriage with Brandon Frankel
Ahead of their second anniversary, Frankel shared a clip from their first wedding anniversary celebration featuring a decorated table shaded by an umbrella on the middle of the beach.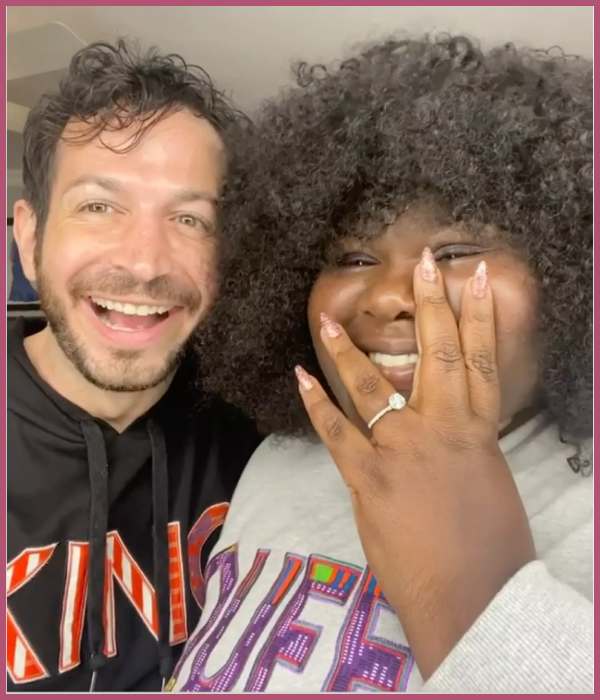 Also read Gabourey Sidibe reveals she's been secretly married to fiance Brandon Frankel for over a year
Similarly, a board was included on which a "Happy First Anniversary" was written with chalk. Underneath the post, Frankel wrote a lengthy message that reads,
"This is from March of 2022 on our first wedding anniversary! Now that the world knows, figured I'd share, I surprised @gabby3shabby with a picnic on the beach… and I'm usually horrible with surprises and I totally got her!"

"Watch till the end for some laughs – can't believe it's TWO YEARS this coming March. Time flies when you're having fun"
He then concluded the caption with the statement,
"And since people are crazy and/or new here- she has a thing where she says "you stupid bitch" to me as a joke, so it's our thing now. Chill lol"
In the video, Frankel records his wife and asked, "Did I surprise you?" to which Sibide responded, "You surprised me for once". After that, He quipped,
"I got you, b—-?"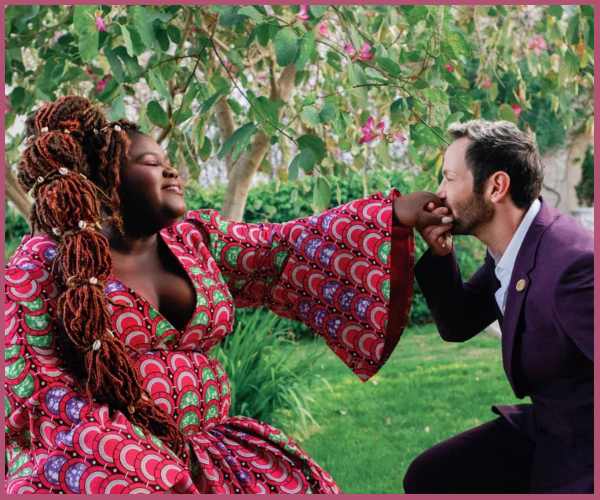 Sidibe then replied,
"You did really good. You got me, you b—-, you got me, This is really cute."
Frankel then rotated the camera to show their view of the ocean while he and Sidibe notice a Peloton class happening off in the distance Sidibe said,
"Eat my a–. I'm not going to the beach to do a goddamn Peloton class or at home, honestly,"
Also read 4 interesting facts on Brandon Frankel! Know about his age, fiance Gabourey Sidibe, and more…
Short bio on Gabourey Sidibe
Gabourey Sidibe is an American actress and writer. Gabourey Sidibe debuted in 2009 with the film 'Precious'.
At present, she is associated with a TV show named Empire and plays the role of Becky Williams. See more…