Braunwyn Windham-Burke is dating a new man; her husband Sean Burke and she continue to live in separate homes!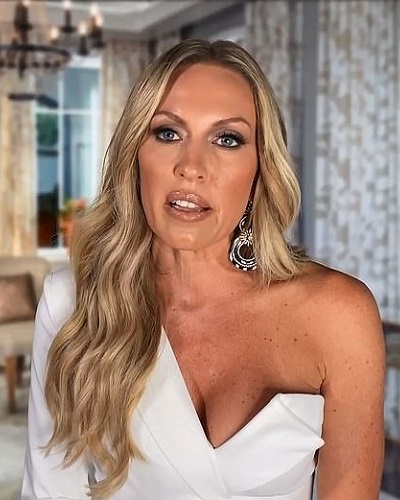 The RHOC star, Braunwyn Windham-Burke is in a new relationship. She is married but her husband Sean Burke and Braunwyn stay in separate homes. But they are not yet divorced! What is the future of her marriage? Will she go ahead and seek a divorce from Sean?
Braunwyn Windham-Burke and her dating anew
RHOC star Braunwyn Windham-Burke revealed that she is dating anew and has a new boyfriend. She and her husband Sean Burke are estranged and reside in separate homes. But their marriage is still intact. Now after this new relationship of Braunwyn, what is the future of this marriage. The reality TV star spoke about it and also disclosed that her daughter Rowan no more stays with her. She has moved out of her mother's house.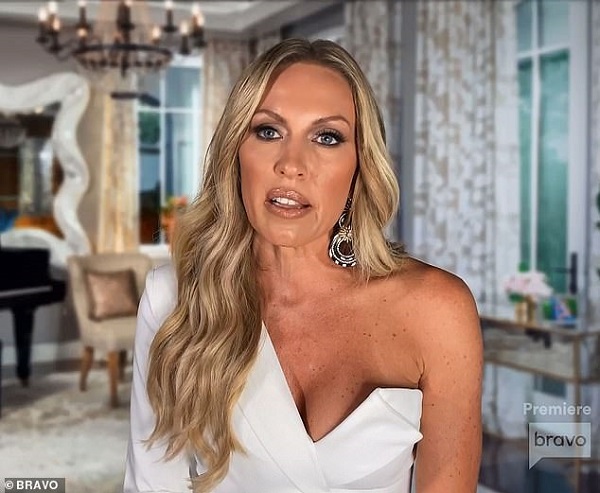 She told US Weekly:
"There's someone in my life right now that makes me happy and I smile just thinking about, but I kinda want to protect it right now," 

"I'm not quite ready to put it all out there. Everyone in my life that knows me knows what's happening. I don't think I've smiled so much. It's good. I know if you look at social media, it seems really like crazy, but things are really good in our house right now."
More of Braunwyn's revelations
Braunwyn did not reveal the identity of the new man in her life. She said:
"I want to be kind of careful right now because it's all so new and I'm keeping it to myself. It's new and special. And it's not that I'm not going to talk about. I will. I just want to protect it a little bit longer,"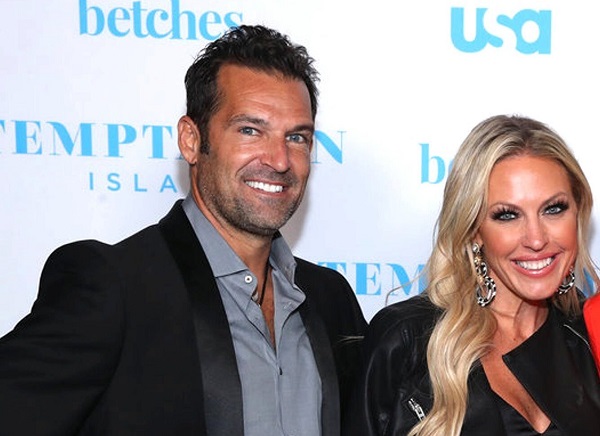 Rumors of a looming divorce came up in September 2020 when RHOC lady had a Zoom seminar about co-parenting and divorce on her Instagram page. The two had wed in the year 2000. But Braunwyn said:
"We are very honest in our communication. There are just some things that I have discovered about myself that I wanna explore a little more and he's very supportive [and] he understands. I'm 42 and there are just parts of me that I pushed down and now I'm allowing myself to live authentically and Sean loves me so he's like, 'I love you. I want to embrace this about you.'"
She added:
"There's no contention. We're getting along," 
Braunwyn and her daughter Rowan-their relations
There was some problem in the mother-daughter relationship in September 2020 when her daughter Rowan had posted on her Instagram for her mom: "F*ck you". But Braunwyn has now revealed that everything is fine between her and her kids. They are okay with her and Sean's living arrangements.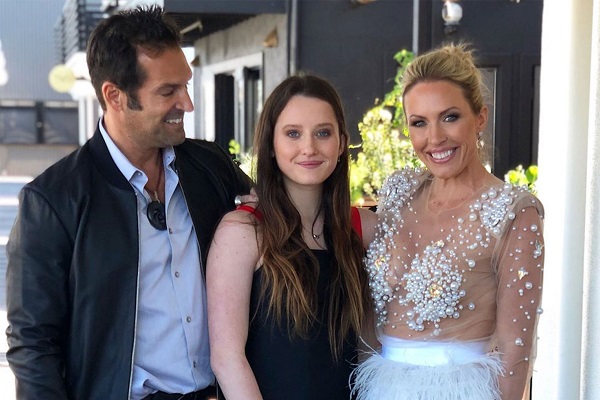 She said:
"Rowan wants to not… wants more space right now, too. It's important for her. So she likes it. Bella is 20. She's working three jobs right now to move out with her boyfriend. She's ready to do her own life. And she's happy that we're happy,"

"I know it's hard for people to understand. Like, 'They're living in two homes. They must be happy.' But what I want to say is we're living in two homes because we want to stay married. Is this forever? I doubt it."