Braunwyn Windham-Burke Revealed her Estranged Husband Sean Burke Stopped Providing Support for her and their Kids!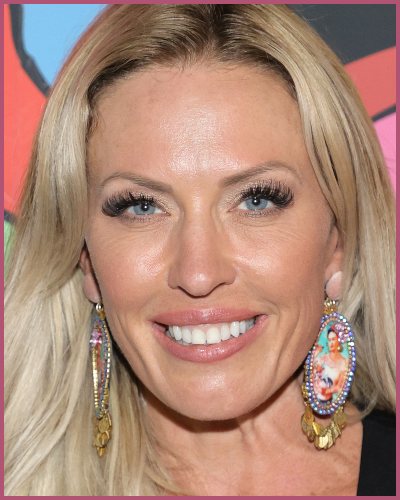 Braunwyn Windham-Burke revealed that she is having a hard time taking care of herself and her children after her divorce.
The reality star and her estranged husband Sean Burke are processing their divorce.
The two share 5 minor kids together and two adult children.
---
Braunwyn Windham-Burke cannot provide for herself and her kids amid divorce
Braunwyn Windham-Burke is opening up about her financial difficulties amid her divorce from her estranged husband Sean Burke.
The Real Housewives of Orange County revealed that she is unable to provide for herself and her young kids because Sean has stopped providing any support to them.
Windham explains in a new court filing that she has to now depend upon her family to get the basic living expenses for herself and her minor kids.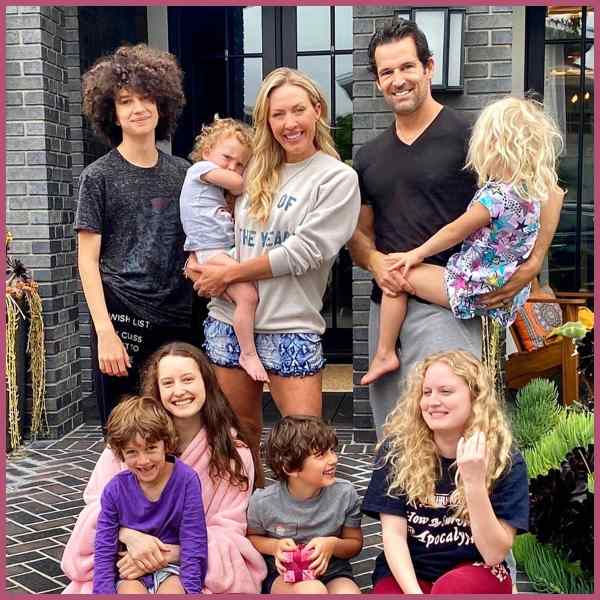 Windham and Burke shares5 young kids together: Jacob, 17, twins Caden and Curren, 9, Koa, 7, and Hazel, 4.
Moreover, the former couple also shares two grown-up children: Bella, 22, and Rowan, 20.
In the court documents, the former reality star states:
"I have relied on [Burke] for all financial security since I was 20 years old,"

 "I have relied on [Burke] to make all financial decisions for 23 years, and I have effectively been kept in the dark regarding the true extent of our business interests and assets."
The 45-year-old also claimed that she can no longer afford the lifestyle she once used to enjoy like luxurious trips to Europe and Asia, personal trainers, a shopping budget, a glam squad, and many more, during her marriage with Burke.
Also, Read The RHOC star Braunwyn Windham-Burke Files for Divorce from Husband Sean Burke After 23 Years!
Braunwyn is currently dating Jennifer Spinner
The docs also state that the mom of five is requesting her former spouse, 49, to pay her $10,000 per month in spousal support because he reportedly earns $65,000 per month.  His gross income comes from his role as president and C00 of Radair.
Moreover, Braunwyn also wants Sean to pay her attorney's fees.
Burke responded by agreeing to pay spousal support to Windham but also requested the court to "reserve for future determination the issue of support payable to" him.
The couple who were married for 23 years decided to end their marriage in October. Windham was the one who filed for divorce.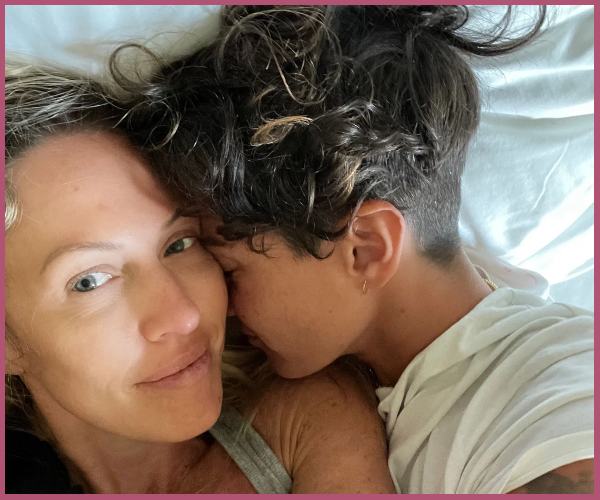 Windham came out as gay in 2020 but the pair decided to stick together until they found serious partners for themselves.
The mom of seven announced a trial separation from Burke in the summer of 2021. But she listed the date of official separation as October 13, 2022.
A source close to the pair said:
"Braunwyn knew she needed to do this at some point to fully explore her life as a gay woman," 

"She's excited for the future." 
Braunwyn is currently dating Jennifer Spinner who slid into her DMs this summer. Before Spinner, Windham dated Victoria Britto but the duo called it quits just a year after dating.
Also, Read Braunwyn Windham Praises Her Girlfriend Jennifer Spinner and Calls Her The First Mentally Stable Person She's Ever Dated!