Is Braunwyn Windham-Burke gay? Who is she dating? Her relationship with ex-husband Sean Burke and children
The Real Housewives of Orange County Braunwyn Windham-Burke opened up about her sexuality in an interview with GLAAD. She came out as a lesbian. Braunwyn said,
"I like women. I'm gay. I'm a member of the LGBTQ+ community. It has taken me 42 years to say that but I am so proud of where I am right now. I'm so happy where I am. To be able to be comfortable in my own skin after so long is just so nice."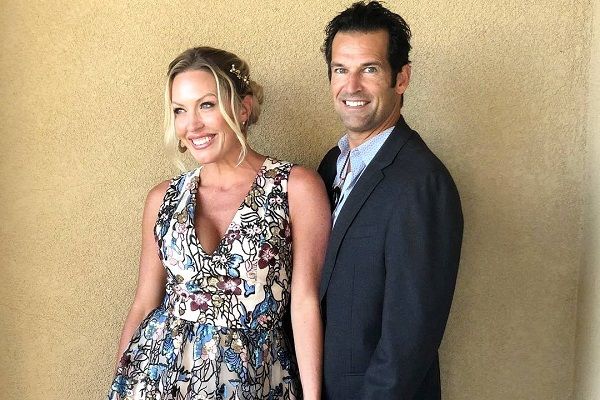 She claimed that she is becoming the woman that she was supposed to be. It took her almost 42 years to be comfortable in her own skin. However, she does not have any plans to get divorced from her husband Sean Burke even though she is not attracted to men at all.
Braunwyn revealed that she loves Sean and he is her family. She added,
"Sean and I are still married, I plan on staying married. We are not sleeping in the same bedroom right now, but we are in the same house. We are raising our kids together, he's my best friend. He knows the girl I'm dating."
Burke wants to be able to go out on dinners without being judged. Sean is fine with the person she is dating and he knows everything. She did not want to keep this a secret any longer.
Also read Masterchef contestant Courtney Roulston reveals that she is engaged to her lesbian partner Sophie King!
Who is Braunwyn dating?
After announcing she is a lesbian, Braunwyn Windham-Burke has revealed whom she is dating. She is in a relationship with a woman named Kris. They have been together for a few months now. They met when Braunwyn was exploring her sexuality after keeping it suppressed for years.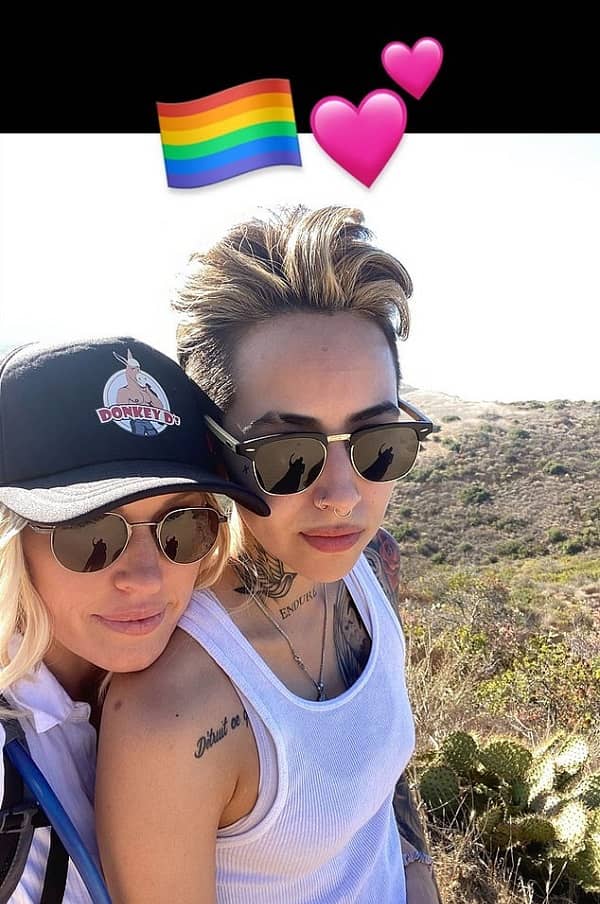 Kris guided her and helped her through the complicated emotions. Also, Kris is now a part of Burke's life and family. She is spending time with Burke's seven children. As per a source,
"Kris has also met the kids and Sean.It's an untraditional arrangement, but Braunwyn's family has never been typical. They're all making it work."
Braunwyn Windham-Burke and Sean Burke's relationship
Braunwyn Windham-Burke and Sean Burke met each other when she was just 18 years old. They walked down the aisle in 2000. They are married for almost 20 years now. Together they have seven children. Similarly, their children are Bella Burke, Rowan Burke, Jacob Burke, twins Caden and Curran Burke, Koa Burke, and Hazel Burke. After they welcomed their twins and youngest daughters, their marriage fell apart.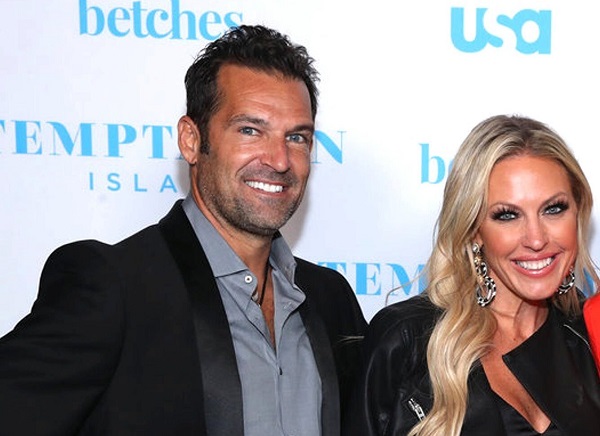 They decided to get separated for a short time. They almost got divorced but decided to give their marriage a second chance. It is known that she had cheated on Sean so they separated. She had taken the kids with her. Likewise, Sean re-proposed to her in Hawaii and they got back together. While raising their seven kids she has made rules and regulations. Everyone does their part of the work and helps each other.
Also read Who is Aisha Mendez? Know about her relationship with Martin Henderson, net worth of Martin, social media, biography
Short bio on Braunwyn Windham-Burke
Braunwyn Windham-Burke is an American reality television star and blogger. Furthermore, she came to the limelight for appearing on the reality television series The Real Housewives of Orange County. Read more bio…