Braunwyn Windham-Burke not living with her husband Sean Burke! Know about her children, age, net worth, biography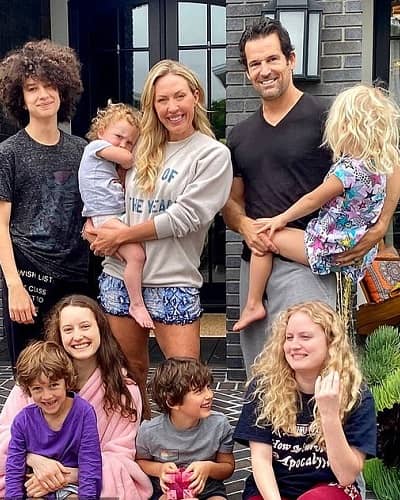 Braunwyn Windham-Burke is not living with her husband Sean Burke.
She is enjoying her life alone.
Recently, she gave her home tour and explained how she and her husband Sean Burke are redefining what marriage means.
---
She showed her workout room, private nightclub room with a stripper pole, personal theater, and her bedroom. Also, she joked that none is allowed in her closet.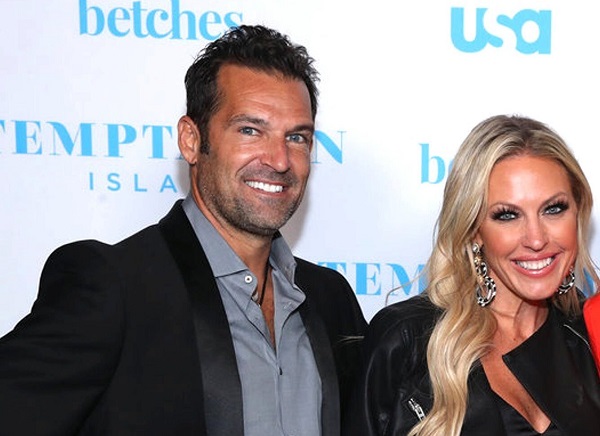 Sean is not living at the house. It is said that the two have quit their marriage. She said,
"I love him dearly, we haven't gotten along this well in a long time. We're redefining what marriage means to us. Not following the old, antiquated rules anymore."
She and her husband Sean have seven children together and have been married for more than 20 years. She has been posting about divorces and co-parenting-related stuff on her social media. Also, Braunwyd said,
"We're finding a new normal. We're renegotiating the terms of the contract when it comes to our marriage, for sure. We are [and] we will be married forever. We have one hundred percent faith we are going to raise our kids and grandkids together."
Similarly, she did not agree with the rumors and tabloid reports that she and Sean are planning on a divorce, and explained that they've got an open marriage and are making things work in their way.
Also read Divorce plan ready! Kim Kardashian has planned out her divorce from Kanye West! It will be after his mental condition improves a bit!
Braunwyn Windham-Burke wedding and children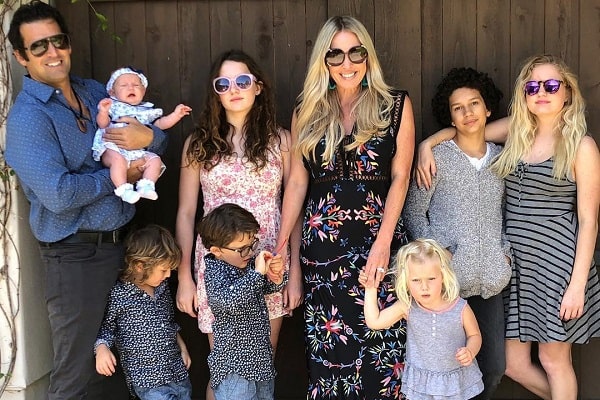 Reality TV star Braunwyn Windham-Burke walked down the aisle in the year 2000. Together they have children Hazel, Koa, Caden Curran, Jacob, Rowan, and Bella. Hazel is the youngest child of their parents. They initially wanted five children with her husband Sean but they felt incomplete. She said,
"We always wanted a lot of kids. From the first time I met my husband, I always wanted to be a stay-at-home mom with a lot of kids. That was sort of my dream… After the boys were born — [kids] four and five were twins — I kind of was like, someone's missing. I didn't feel that feeling of being done,"
Braunwyn Windham-Burke's age
Braunwyn Windham-Burke was born on 25th November 1977 in California. She is 42 years old at present. Similarly, she is the daughter of Deborah Windham who is a medical doctor which is a retired rock star and a priestess of Burning Man.
Also, she spent her childhood with her mother attending rock, and moved in with her grandparents.
Recently in August 2020, Burke revealed that she is going back to school after almost 2 decades of being homework-free. It is said that she has enrolled in a two-year program but it might take more for her.
Similarly, she is returning to her alma mater, Howard University, for her Master of Business Administration.
Also read Modern-day Romeo and Juliet: Michele D'Alpaos and Paola Agnelli start romance across their balconies in Verona and are now engaged!
How much is Braunwyn Windham-Burke's net worth?
Braunwyn Windham-Burke has an estimated net worth of $3 million. She has appeared on Celebrity Page, Watch What Happens: Live, Race in America: A Movement Not A Moment, Entertainment Tonight, and The Real Housewives of Orange County. Also, she joined the reality TV series The Real Housewives of Orange County.
Also, she debuted in the year 2006 and featured other cast members including Vicki Gunvalson, Jeana Keough, Heather Dubrow, Gina Kirschenheiter, Emily Simpson, and more. Likewise, she has a house in Orange County which she bought for $6 million. The house features five bedrooms and six-and-a-half bathrooms built on 7,924 square feet.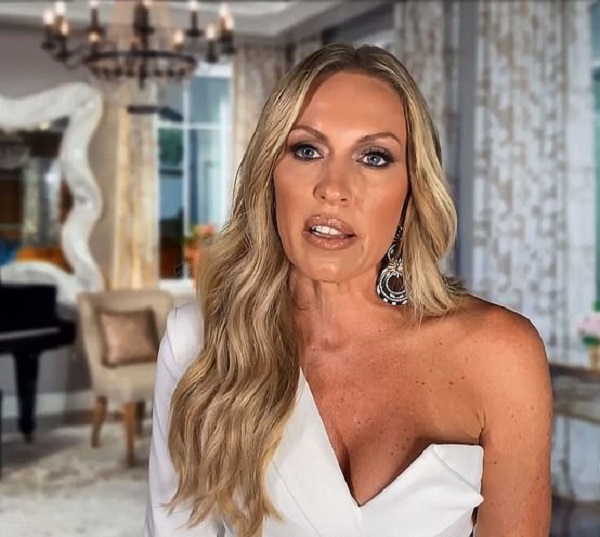 Likewise, her family room has a big television and a cozy fireplace. Similarly, she has a massive walk-in closet is filled with clothes, bags, shoes, and accessories.