Are Braunwyn Windham-Burke and Jennifer Spinner engaged? Here are the details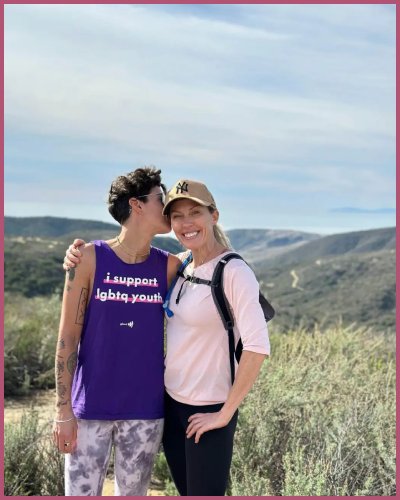 Braunwyn Windham-burke and Jennifer Spinner are rumored to be engaged
They sparked engagement rumors after posting a since-deleted photo on Instagram of what appeared to be engagement rings
However, Windham-burke later shut down their engagement rumor
---
Braunwyn Windham-burke sparks engagement rumors with Jennifer Spinner
Braunwyn Windham-burke, 45, sparked engagement rumors with five months girlfriend Jennifer Spinner on Monday, January 2 after posting a since-deleted photo on Instagram.
The Real Housewives of Orange County alum shared a photo to her Instagram story that showed the two of them sporting flashy diamond rings on that finger.
Windham-burke placed her left hand over the Spinner's right as the two appeared to be in a car and wrote atop a photo,
"We started 2023 with a promise,"
Adding to that the former reality tv star wrote, "I love u so much" and tagged her girlfriend Jennifer.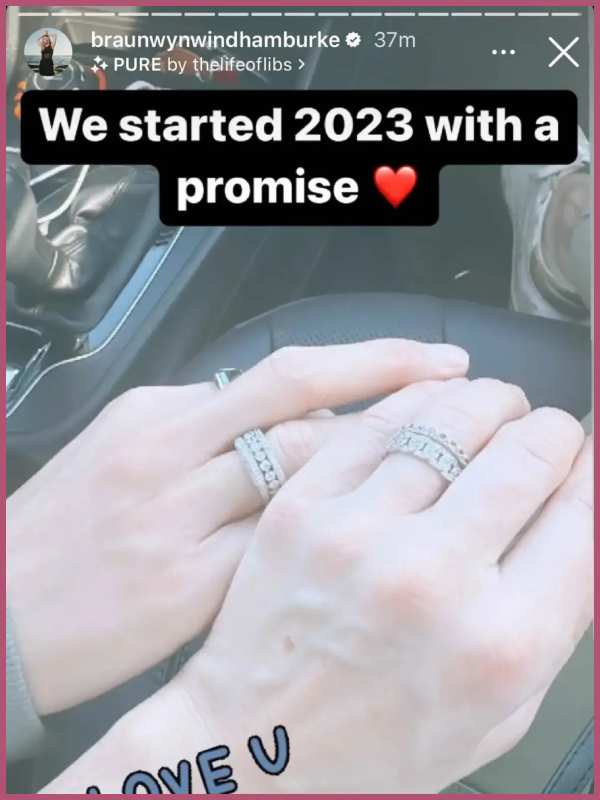 The lovebirds were on a road trip from Wilmington, NC, to Charleston, SC. She also shared other clips of the two from the trip as they both have been documenting their travel on Instagram.
Page Six reported that the reason behind the two being on a trip is that they are "searching for a forever home for the family." According to the outlet, the couple is looking to reside in the Southern states.
Also read Braunwyn Windham-Burke Revealed her Estranged Husband Sean Burke Stopped Providing Support for her and their Kids!
The 45-years old said in one of her IG clips posted to her story that,
"We are looking for a place to raise the little kids,"
Braunwyn is a mother to seven kids; Bella, 22, Rowan, 20, Jacob, 17, twins Caden and Curren, 9, Koa, 7, and Hazel, 4, whom she shared with her estranged husband Sean Burke.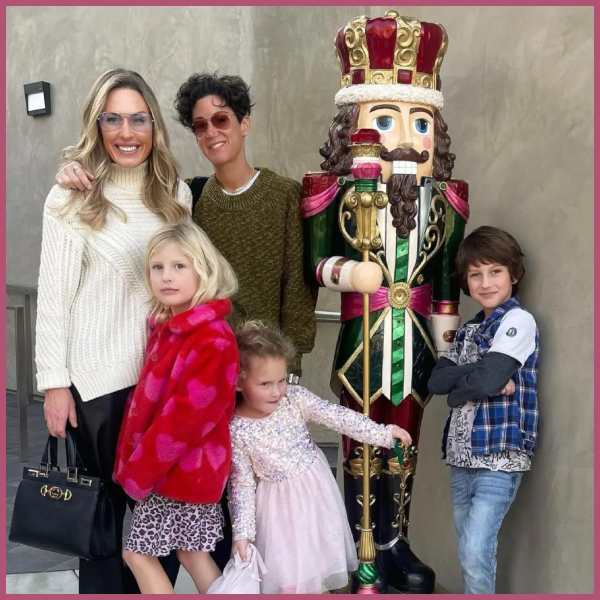 Braunwyn shut down her engagement rumor to Jennifer
The RHOC alum gave an update on her relationship status with her girlfriend Jennifer after sparking their engagement rumors. While speaking to PEOPLE, she clarified if she is engaged to Jennifer.
She told,
"It's not an engagement yet. At 11:59, we did a little commitment ceremony to each other where we exchanged rings and told the other, 'I love you, I want to be with you, this is my promise to you, this is where we're headed, I want to spend the rest of my life with you.'"
Similarly, she assures that there is no rush for the two of them to get engaged after just five months of dating. She explained,
"We're madly in love and I have no doubt that's where we'll end up one day. But right now we're just enjoying our time together and soaking up the love and the excitement of having found one another."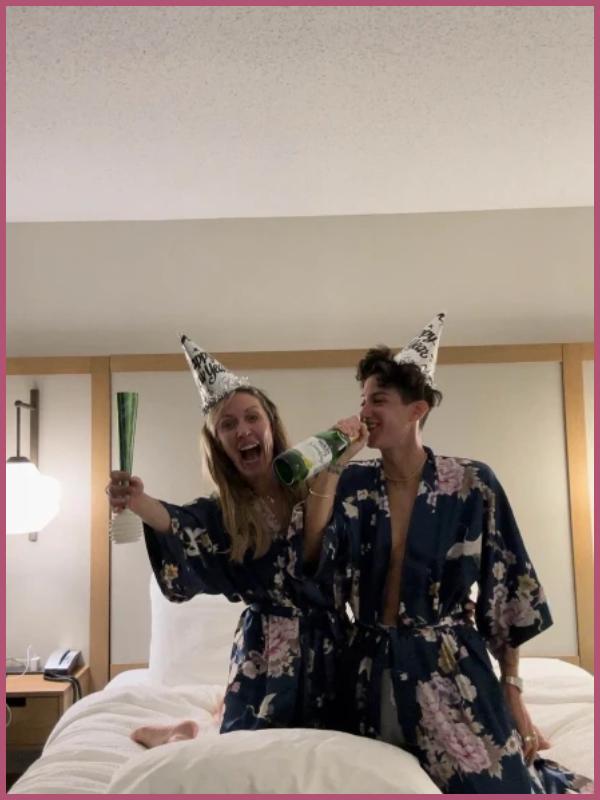 Also read The RHOC star Braunwyn Windham-Burke Files for Divorce from Husband Sean Burke After 23 Years!
Short bio on

Braunwyn Windham-burke
Braunwyn Windham-burke is an American reality television star and blogger.
Furthermore, she came to the limelight by appearing on the reality television series The Real Housewives of Orange County. See more…