Find Out Why Braunwyn Windham Filed for Divorce from her Ex-Husband Sean Burke!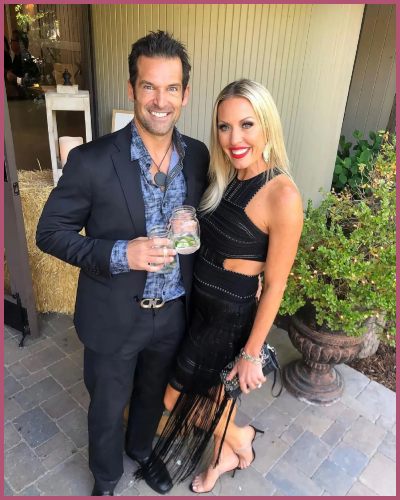 Braunwyn Windham-Burke revealed she divorced her ex-husband Sean Burke after he emptied their joint account.
The reality star filed for divorce in October 2022 after years of marriage.
Windham came out as a lesbian in December 2020.
---
Braunwyn Windham-Burke revealed the reason why she divorced Sean Burke
Braunwyn Windham had enough when her estranged husband Sean Burke reportedly emptied their joint bank accounts last year.
In an exclusive interview taken  from the exes' shared home in Newport Beach, California, the reality star said,
"It's the reason I did file for divorce. When you're still legally married, there's not a lot to protect you,"
She added,
"So Sean had emptied out our joint bank accounts unbeknownst to me,"

"Literally, one day I woke up and I had no access to any of my cards or any money. And that was why I filed for divorce."
Sean, however, has another story to tell. The businessman for his part claimed that  "any funds that were moved were used to pay family bills."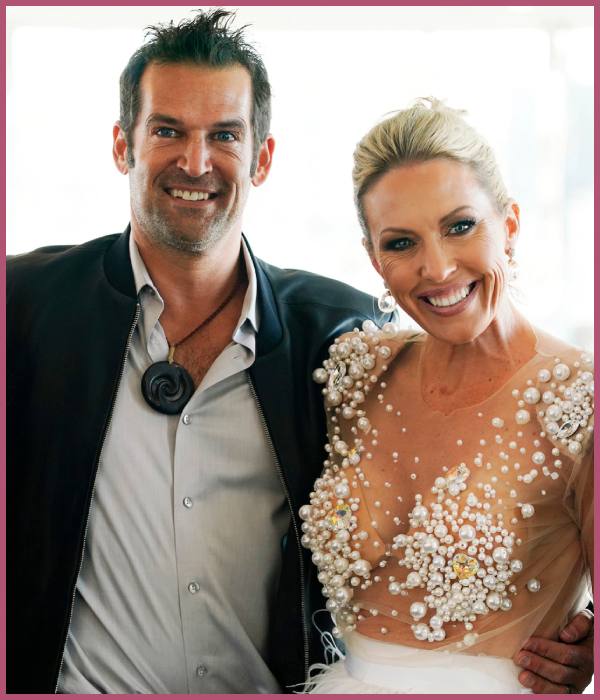 Windham, 45, came out as a  lesbian in December 2020 and had long been separated from Sean before she officially filed for divorce in  October 2022.
The exes together share Bella, 22, Rowan, 20, Jacob, 17, twins Caden and Curren, 9, Koa, 8, and Hazel, 5.
In a separate joint interview that happened a few days ago, the former spouses revealed that they are hoping to finalize their divorce soon.
The Real Housewives of Orange County also revealed that it has been really difficult for her to raise her kids due to financial troubles.
She said,
"I had a pretty cushy thing going and now it's not," 

"My life is hard."
Also, Read Are Braunwyn Windham-Burke and Jennifer Spinner engaged? Here are the details
Braunwyn revealed her new girlfriend is helping her financially
In a December 2022 court filing, the reality star said that her businessman ex had stopped helping her with finances to support their big family.
She revealed at the time that her parents were providing her financial assistance in meeting basic living expenses. Furthermore, she alleged that Sean's contributions left her unable to provide for their kids.
Braunwyn claimed,
"As of right now, if he doesn't send me money — because legally he's not required to — then I can't buy food or groceries and my parents have been supporting me,"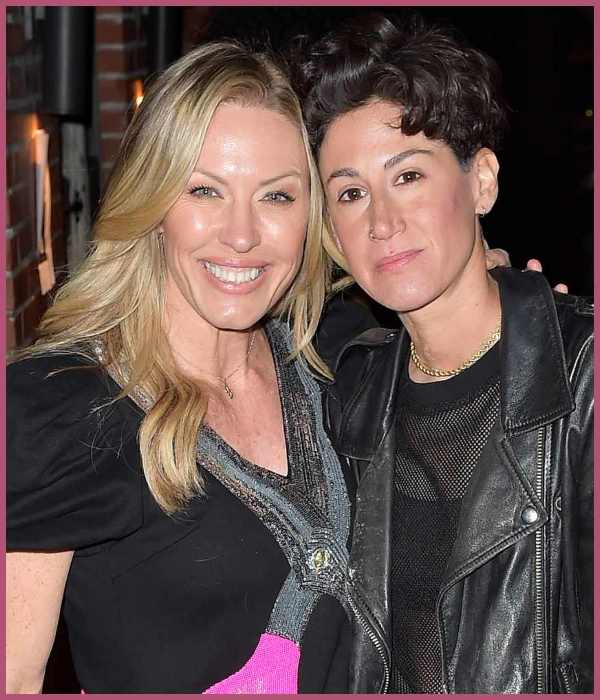 "He sends very little. I have five kids still at home that I'm taking care of and he doesn't send enough to cover groceries." 
The mother of seven elaborates,
 "He'll be like, 'If they need food, I'll go get it.' Or, 'If you need this, you can leave and I'll do it.' … For 28 years, he was completely in control of everything. That was 100 percent him and I allowed that."
Braunwyn added that her new girlfriend, Jennifer Spinner has helped us meet her financial expenses.
She said,
"So much of my life was about material things. Huge parties, expensive trips, shopping. I've lost all of that. When I walked away from my 20-plus-year marriage, I gave all of that up. And I never would've thought that I would be so happy with so little,"
Windham added,
"I look at Jen and I see this future and I see the person next to me and it's all worth it and it's not the life that I thought I was going to have. It's so different but it's so beautiful." 
Also, Read Braunwyn Windham-Burke Revealed her Estranged Husband Sean Burke Stopped Providing Support for her and their Kids!