Braunwyn Windham Praises Her Girlfriend Jennifer Spinner and Calls Her The First Mentally Stable Person She's Ever Dated!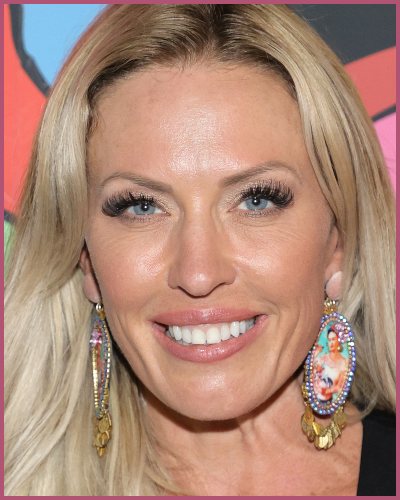 Braunwyn Windham is all praises for her girlfriend Jennifer Spinner.
The former reality TV star revealed that she loves being with someone of sound mind.
She came out as a lesbian in 2020 and was in a relationship with Victoria Brito.
---
Braunwyn Windham calls her partner Jennifer Spinner mentally stable
Braunwyn Windham is happily in love with her partner Jennifer Spinner.
The Real Housewives of Orange County alum sat down for an interview where she talked about her relationship with Spinner.
She said:
"I think this is my first relationship with someone that's mentally stable,"

"I've never had that before,"

"And a part of me thought, 'Is that going to be boring?'"
It is sure that Windman loves to be in a relationship with someone of sound mind.
The  44-year-old  continued:
"It's not [boring]. It's actually really nice to be with someone that has their life together [and] is mentally stable. We don't really fight, we just talk things out," 

"Wow, it's a game-changer."
Windham came out as a lesbian in 2020. After that, she was in a romantic relationship with Victoria Britto. Sadly, after less than a year of dating, the Bravo star and the model dancer called it quits in June.
After the breakup, Windham told a news outlet:
"I am feeling all the things — heartbroken and sad, but I'm still sober, and that's what matters."

"Whenever it feels like the world is crashing and 'What now?!,' I turn to my sobriety."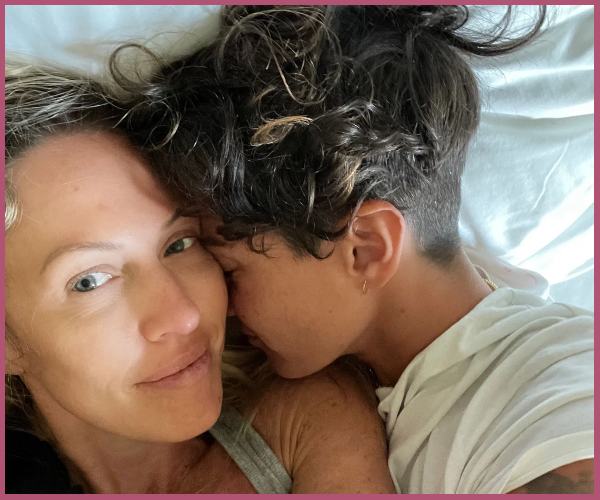 Reports suggested that distance was to blame for Windham and Britto's breakup.
An insider said:
"Long-distance relationships are hard, and that was no exception with Braunwyn and Victoria."

"While they spent a lot of time in New York, they both had to travel for work a lot."
They added:
"Vic had to travel quite a bit internationally, and the distance created communication strains in their relationship."
Also, Read  The RHOC star Braunwyn Windham-Burke Files for Divorce from Husband Sean Burke After 23 Years!
Windham met and immediately bonded with Spinner over the internet
After the breakup, Windham was not really looking for a new relationship but was swept off her feet when Spinner, 38, DMed her this summer.
Windham recalls meeting her now-partner as a sweet accident and said:
"When I broke up with my ex-girlfriend, I guess I was doing this emo Taylor Swift moment thing [on my Story], and she's like, 'Oh, my God, girl, you're 44. Knock it off.' She was like, 'Pull yourself together,'" 
The couple immediately bonded over the text and Braunwyn recalls:
  "And she was so funny. We have the same kind of sarcastic sense of humor. And then within like five minutes, I'm like, 'OK, here's my number.' We started talking. We got along so well."
Funnily, Windham also confessed that Spinner couldn't stand seeing her on RHOC. The reality TV personality left the show in 2021 after two consecutive seasons.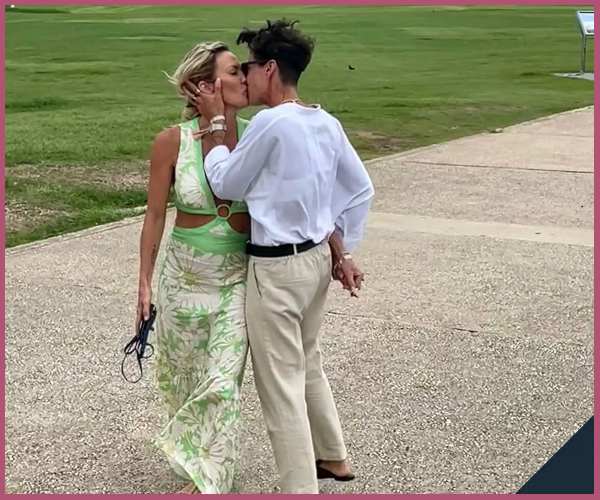 Things started changing for the couple when Windham said goodbye to the series and opened up about her LGBTQIA+ identity on social media.
Spinner currently splits her time between NYC and Germany. Now, with her relationship becoming more serious, she is looking for a residence in Orange County, California, so that Windham can give more time to her kids.
She is currently dealing with her divorce from her estranged husband Sean Burke.
Windham, who shares Bella, 22, Rowan, 20, Jacob, 17, twins Caden and Curren, 9, Koa, 7, and Hazel, 4, with the Californian businessman filed for divorce in October. She cited irreconcilable differences as the reason for ending their 22-year marriage.
Also, Read Braunwyn Windham Burke Goes Insta Official with Her New Girlfriend Jennifer Spinner!