The brave heart! The inspiring story of the twice heart transplanted golfer Erik Compton! His achievements, career, retirement plans!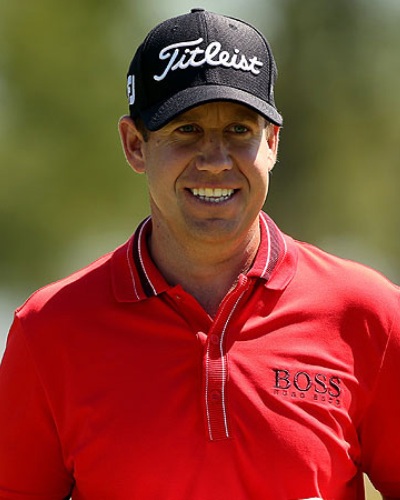 American-Norwegian professional golfer, Erik Compton is a role model for others.
He has been playing golf despite a major health problem.
---
Erik's achievements
Erik has been playing golf since the age of 12. Six years down the lane, Erik had risen to the number 1 slot in the junior level golf in the USA. He was given the 1998 AJGA Rolex Junior Player of the Year award.
His great golf skills were appreciated and he received a scholarship to play golf for the University of Georgia. He represented the University at the 2001 Palmer Cup and Walker Cup successfully.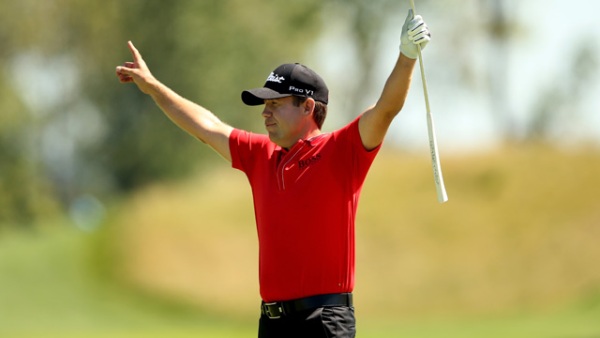 He turned professional in 2001. He is the only player in the world who is playing golf and is twice the recipient of a heart transplant. He dominated the 2004 Canadian Tour and won twice.
He also won in 2005 in Morocco. He has also topped many mini-tours. He was honored with the Ben Hogan Award in Augusta, Georgia during the 2009 Masters Tournament for his valor at play.
He won the 2011 Mexico Open. The US Sports Academy gave Erik the Babe Didrikson Zaharias Courage Award in 2012.
He also played well at the 2013 Honda Classic. He was also awarded the Donate Life Champion prize for his great efforts to raise awareness about organ donation amongst the general public.
His best finish was at the 2014 US Open when he was with the PGA Tour. This led him for the first time to be invited to the Master's Tournament and 2015 US Open.
You may like to read Golfer Sarah Hoffman returns to her nursing career to fight coronavirus!
The difficult last two three years
Erik's health issues have increased over the last couple of years making it difficult for him to continue with his dreams. But he continues to play against all odds. His transplanted heart has been demonstrating some progression of rejection.
He said:
"I had a series of tests and they found some progression of rejection that was leading to complications, closing of the arteries, so they put me on some medications that are doing the job. But I have to take other pills to counteract the side effects of those pills, so I've been over-medicated for some time now. It has taken a toll on other things in my body, and it's taken a toll on my game."
He has been experiencing the side effects of the prescribed medicines. Besides, the number of medicines that he has to consume daily has increased tremendously.
Besides, his pay is inadequate to meet the expenditure he incurs on his medicines. He gets fatigued due to his prescribed drugs and there is also an element of mental exhaustion added on.
Erik is aware of all these happenings in his life and had said in 2016:
"It's been a tough year. It's been a weird year. I've been able to play at a high level with a lot of different adversities. This is just another challenge, but the last two years have been a little different, a few more issues. I just haven't felt like the same player this year. Even when I've felt OK I haven't played well. It's just been very hard."
He is aware that as a player, he should not make any excuses. He said:
"I'm a golfer with issues, but I don't want those issues to overshadow the fact that I can play. There are a lot of guys out here with things they have to deal with. I'm really not that special, though my situation is a bit more severe. I need to get back to playing well. Making excuses is something that … I can't stand that."
Erik was even thinking of retiring and spending time with his family since he knows that life for him is too short. Heart transplant patients are said to have an average of 15 years.
He added:
"I'm not going to learn anything out here at my age. The only thing I'm going to learn is how to be away from the family with a short life span. I've been through the ringer enough, and I can't seem to find a way to get out of it."
Also read Professional US golfer Pat Landers and his girlfriend Karla Baca shot dead while in self-isolation in Mexico!
About Erik Compton's heart transplant
Erik had viral cardiomyopathy (viral affliction of the heart muscles) when he was small. This had affected the functioning of his heart and made the heart contractions and pumping weak.
Hence he was given a heart transplant when he was 12 years old. He gave up contact sports and took to playing golf since then.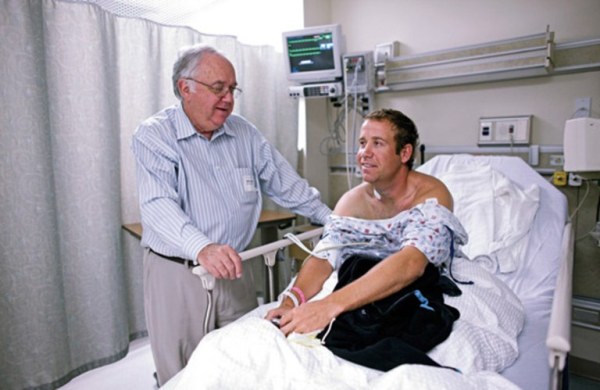 But his second heart too started malfunctioning and at the age of 28, his transplanted heart was replaced with a new one. It seemed ok with the medicines to prevent rejection.
But now, the transplanted second heart was also showing signs of rejection. Medicines to control the rejection were ongoing but seemed not fully helpful.
Erik had founded a Foundation and inspires people to pledge organ donation and register for it.