Brazilian footballer, Neymar Jr.'s relationship status, affairs, breakup, child and much more…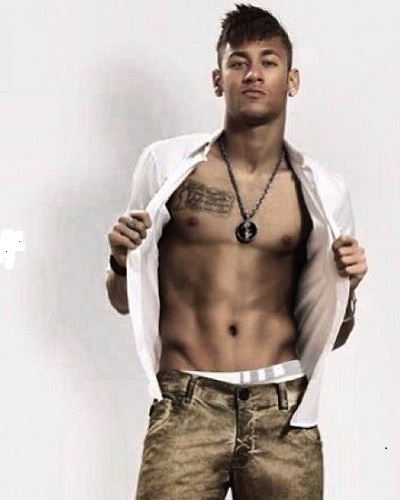 Which girl doesn't fall for the charm of the popular Brazilian footballer Neymar.
He has got a perfect sexy tanned body. Now let's talk about his relationship status.
---
Neymar's relationship timeline
Currently, the womanizer, Neymar is dating, Mari Tavares, a YouTube vlogger. The couple became public when they shared a picture together on Christmas 2018.
Charismatic 27-year-old Brazilian footballer Neymar Jr. has been in a relationship with over 20 ladies according to the records. His latest relationship was with an American actress Chloe Grace Moretz. He also had an affair with Bruna Marquezine.
In 2010, he dated a Brazilian girl named Carolina Nogueira Dantas and the couple also gave birth to a child named Davi Lucca on August 24, 2011. Neymar became the father of a child when he was only 19 years old.
He had not revealed the identity of the mother of the child before due to the privacy issues for the baby and he was dating someone else when the child was born. He shares a great relationship with his son.
Furthermore, he was also in a relationship with a couple of Brazilian models, Barbara Evans, Nicole Bahls, and Dani Sperle. In 2013, Neymar started going out with gorgeous actress Bruna Marquezine.
However, the pair couldn't carry on their relationship too long because of his other affair, and broke up just after a year. Moreover, there were also rumors that the PSG man has several affairs with Elizabeth Martinez, and Carol Belli.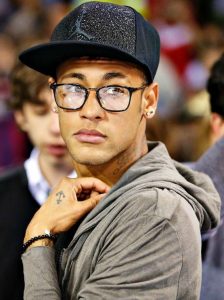 Neymar's current relation status
Neymar was in an alleged affair with Brazilian actress Bruna Marquezine. The news of their breakup and patch-up keeps hitting the headlines of the gossip sites.
But none had confirmed the relationship in the public. Though they've had ups and downs in their relationship, they're still together and going strong.
They started having an affair in 2013 but after a year of their relationship, the news of their breakup was all over. However, during the 2014 World Championship in Brazil, the duo was again spotted shopping together. Neymar then admitted that he still had strong feelings for Marquezine.
Their break-up story
The couple broke up in 2014, reports claimed the reason was that Marquezine wanted to have kids. Since Neymar is well known for his partying ways, he wasn't ready to have kids. He even made that clear in a press conference before dating Gabriella Lenzi.
She said in an interview,
"I will continue working, but I will with my husband and be a mother of twins. My biggest dream is to be a mother."
Rumors with the ex, Bruna
Barcelona star takes his ex, Bruna Marquezine on a shopping date fuelling relationship rumors. Brazilian hero was pictured shopping with his former flame after enjoying a steak dinner together in Rio shopping center.
Neymar and Bruna went on a dinner date to a steakhouse after watching their home nation win gold in the men's volleyball tournament.
After leaving the restaurant neither one had any comment on their relationship and Neymar was soon mobbed by adoring fans begging for photos. Speaking after the men's Olympic football final, Neymar gushed:
"I gave a hug to a very special person to me."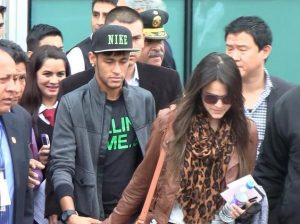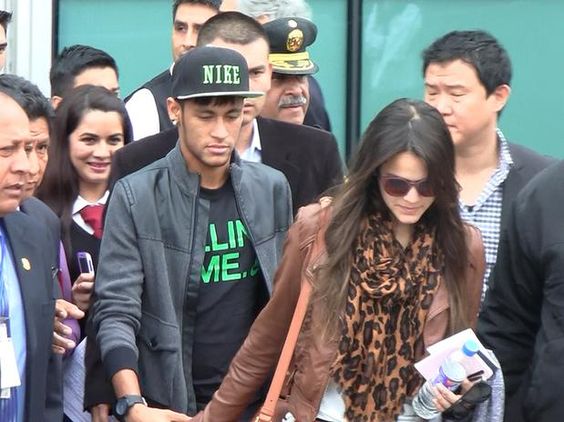 You may like to read Lionel Messi posts a heart-melting farewell as Neymar confirmed to leave Barcelona for PSG in a mega deal with the world-record fee of €222 million
Birthday date with Bruna
Brazilian model and actress were snapped out and about after Neymar had his 25th birthday, the before as the Barcelona players got ready to clash with Atletico Madrid in the Copa del Rey. Neymar and Bruna shared a sweet kiss before leaving.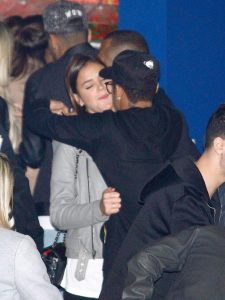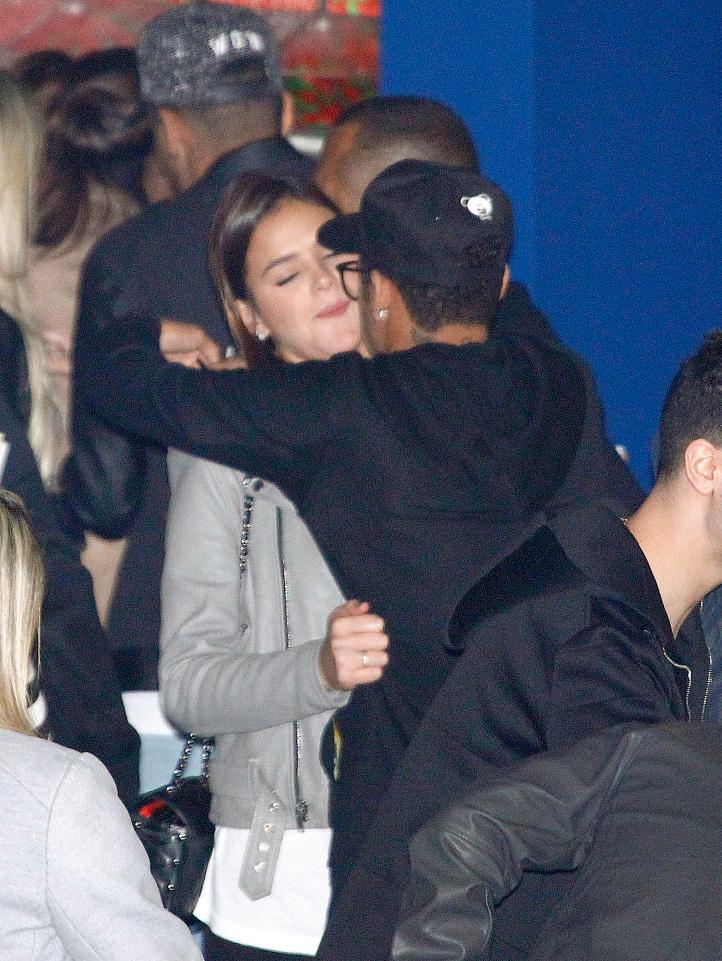 Rafinha jokes about Neymar and Bruna  
At Luis Suarez's 30th birthday party, Neymar was invited. Neymar brought along his girlfriend, Bruna. When the pictures of the party came out, the pictures of the pair(Neymar and Bruna) kissing were also there and his close friend Rafinha humorously commented on it.
However, it looks like Rafinha has got his own back on Neymar, with an Instagram post that says:
                        "Once upon a time I had a friend, then he started dating…"
Maybe, those who have the best friends have to go through this once in a lifetime. So, don't you worry Rafinha, you're not the only one!
Neymar and Bruna as Batman and Catwoman
Neymar has been linked with a number of women since his rise to stardom at Santos but has been constantly linked with Brazilian soap star Bruna Marquezine.
In recent months, ever since Brazil won Olympic gold last summer, Neymar and Bruna have been rumored to be back together and pictures that have emerged online on Wednesday night certainly suggest this is the case.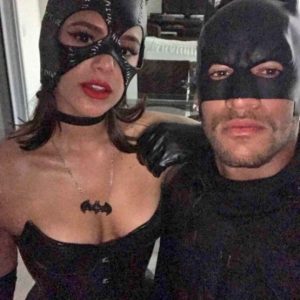 Also read The rumor of Neymar move to Real Madrid hit the football world as Sergio Ramos said, "The door is open for Neymar at Real Madrid"
Short bio on Neymar Jr.
Neymar is a professional football player from Brazil. He is usually recognized as one of the most talented and skilled football players in the world. Furthermore, he is the fourth-highest goalscorer on his national team.
Currently, Neymar plays for French giants Paris Saint Germain (PSG) as a forward. In 2017, he switched to PSG from Barcelona for a world-record transfer of  €222 million. Back in 2013 in FIFA Confederation Cup, he led his team to victory.
With his stunning performance, he had also received the golden ball winner as a player of the tournament. In addition, Neymar has also captained his national team in the 2016 Summer Olympics and won the Olympic gold medal in men's football. As a Barcelona player, he has lifted one UEFA Champions League title and two La-Liga titles from his former club Barcelona. More bio…