Brazilian Kennya Baldwin-daughter of famous Brazilian singer Eumir Deodato, wife of Stephen Baldwin, and mother of two adoring daughters!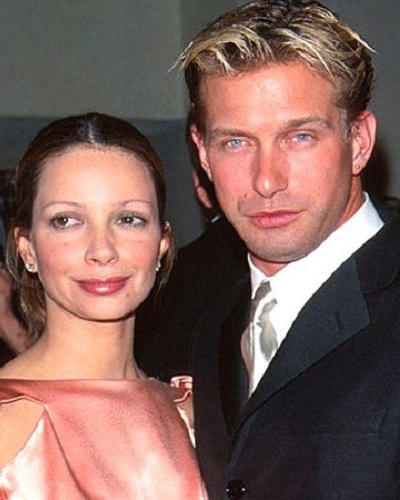 Kennya Baldwin is the mother of Hailey Baldwin, the wife of Justin Bieber. She is the wife of actor Stephen Baldwin who is also a producer and author. Kennya is a supportive wife and a great mother of her two children!
Kennya Baldwin-her early days, father, childhood
Kennya's birth name is Kennya Deodato. She was born on 24 October 1968 and her current age is 51 years. She was born in Brazil where her father Eumir Deodato was in the music industry.
Her dad was a Grammy award-winner and a composer, pianist, record producer, and arranger. Her mother was Mary Ellen Deodato. Eumir divorced his wife in the early 2000s and began a relationship with another girl.
Kenya was a student of the York Preparatory School situated in New York. After graduating from there in 1984, she joined Parsons School of Design and finished her graphics designing course.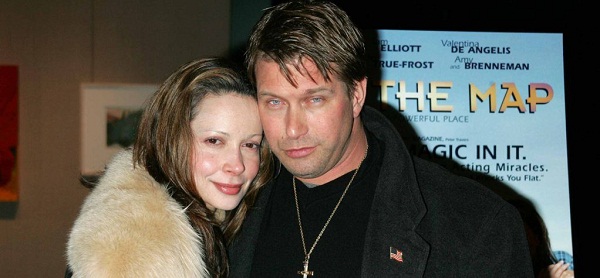 Kennya was famous right from her birth since she was the daughter of such a well-known musician of Brazil. She managed to escape the limelight when she moved to the US for her studies and work.
Kennya Baldwin and her artwork and career
Kennya began her career as a graphics designer. She is an artist and passionate about her work. She had stated that he considers her work of art as a passion and not a career.
Kennya Baldwin met, dated and married Stephen Baldwin. She gave up her career and became a full-time housewife and mother.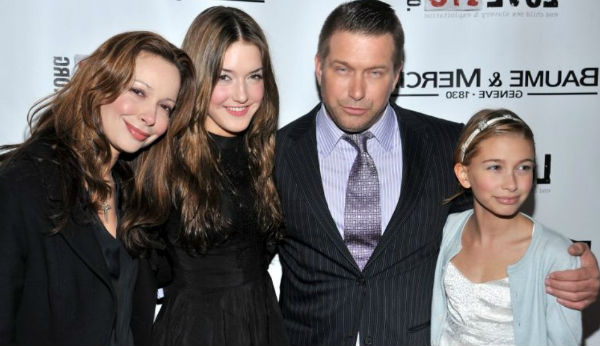 You may like to read Is singer Justin Bieber unhappy in his nine-month-old marriage with model Hailey Baldwin?
Kennya Baldwin and her relationship with Stephen Baldwin
Kennya met Stephen in 1987 on a subway. They liked each other, became friends, and started dating soon after that. They dated for three years and walked down the aisle together on 10 June 1990. She is a faithful wife and is responsible for getting her husband back to his faith.
Once Leonardo DiCaprio asked her for a date in a London bar when she was married to Stephen. She politely refused and said that she would first check with her husband.
She has been largely away from the limelight but her name does come in the tabloids when they are discussing Stephen's financial woes or her daughter's growing up and love life is been discussed.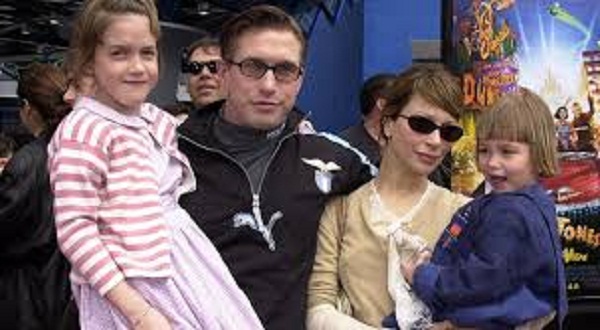 The couple has two daughters named Hailey and Alaia Baldwin. When they were small, Kennya used to accompany her husband on his outdoor shoots. During those days, she used to home-school her daughters.
Alaia was born on 24 January 1993 and Hailey was born on 22 November 1996. Hailey is now married to Justin Bieber. Alaia had once recalled those days on her father's sets and said:
"We went on all of the sets [for months at a time]. It ended up being boring sometimes because you are sitting in a trailer eating a Subway sandwich."
Alaia is also married now to Andrew Aronow. The couple wed in September 2017 at Blue Hill restaurant at Stone Barns in Westchester County, New York.
Also read Hailey Baldwin has met divorce lawyers! Could this imply the end of Hailey-Justin relationship?
Short Bio on Kennya Baldwin
Kennya Baldwin is a Brazilian graphic designer. People mostly know her as the wife of American actor, Stephen Baldwin. The pair have two children together: Alaia and Hailey Baldwin. More Bio…
Source: Wikipedia