Cool facts about the Brazilian model Bru Luccas, Sizzles In A See-Through White Swimsuit. Who is she?
In the 4th of July 2019, Bru Luccas celebrated by treating her Instagram followers to an extremely steamy picture of herself in a see-through white bathing suit. She is the Sao Paolo native moved to California nearly five years ago to pursue her dream of modeling.
But the first few years were not easy, and she took jobs ranging from a "handywoman, [working] in a McDonald's kitchen, as a busser at On The Border and as a cashier at Wahoo's Fish Tacos," according to Yahoo! Lifestyle.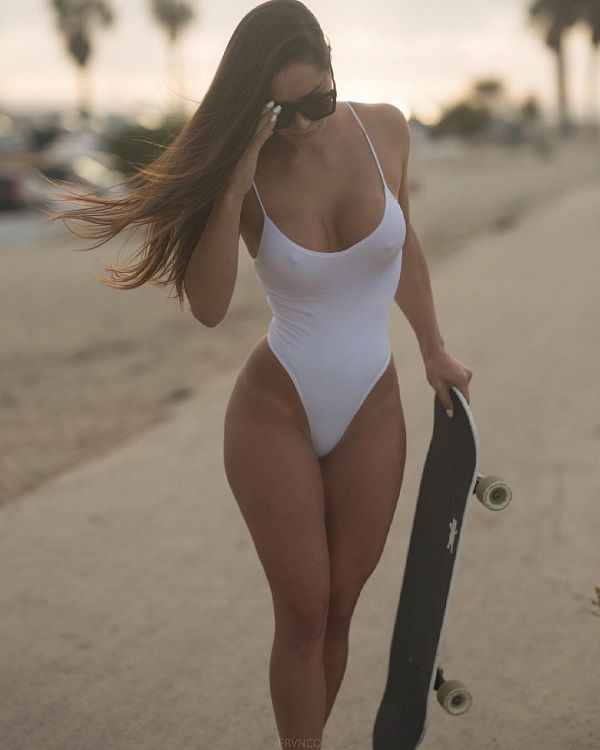 Her picture of flipping burgers in a bikini went viral nearly two years ago. After that, she has become a social media star with almost two million followers on Instagram. She has signed contracts with brands such as Fashion Nova and Tru Women health bars, she also launched her own swimwear line with her sisters, appropriately named Body Sisters.
Similarly, on Memorial Day, she shared a very unusual hiking ensemble –wearing only a crop top and a teeny string bikini bottom. Her fans showed her latest update a lot of love, and she earned almost 148,000 likes and over 1,700 comments on the hiking shot. As this particular image was captured at Big Bear Lake, California.
In the hiking picture, she sports an oatmeal-colored long-sleeved ribbed top that is cropped to show off her impressive abs. Similarly, she wears knee-high socks that match her top, along with light brown Timberland hiking boots. But, it is the skimpy black bikini bottoms which draw the most attention. She completed the look with sunglasses and a simple, straight hairstyle.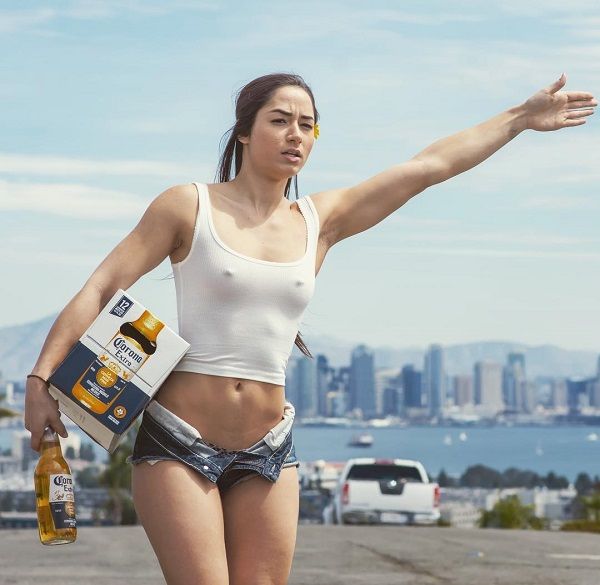 Also Read: Fitness model Lauren Pisciotta; Her fitness, journey, and lifestyle. Get to know about her Affairs and Relationships
Bru Luccas Life and Career
Bru Luccas was born in 1994 in Sao Paulo, Brazil. There is no information about her parents, siblings, and education. Similarly, she moved to San Diego, California from Sao Paulo, Brazil. Then she had part-time jobs at a McDonald's kitchen as a handywoman. Also, she worked at On The Border as a busser and at Wahoo's Fish Tacos as a cashier.
Likewise, in June 2017, her picture grilling in a bikini bottom went viral on the internet. After that, her Instagram followers reached over 100k from about 3k followers in a few weeks. She signed several contracts with companies like Fashion Nova.
Similarly, she has also signed contracts with Fashion giants and makeup companies sponsor her majority of Instagram posts. She also does ads campaign and promotes industrial products.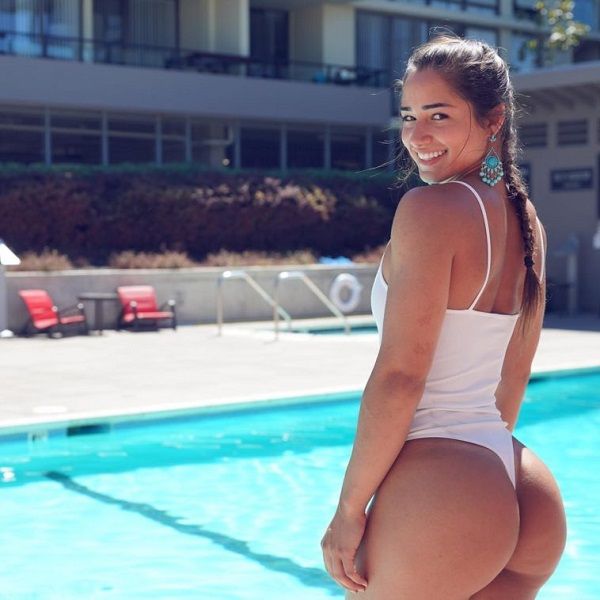 Also Read Katya Elise Henry – the self-made fitness model. Know about her mother, boyfriend, and career!
Short Bio on Bru Luccas
Bruna Luccas known as Bru Luccas is an Instagram fitness model. She is known for having more than 1.4 million Instagram followers. Similarly, she came to fame as an online celebrity after her video of grilling in a bikini bottom went viral.
Likewise, she is known for her aesthetic and curvy physique. See More…
Source: inquisitr