Brazilian supermodel Adriana Lima has split from her Turkish boyfriend Metin Hara!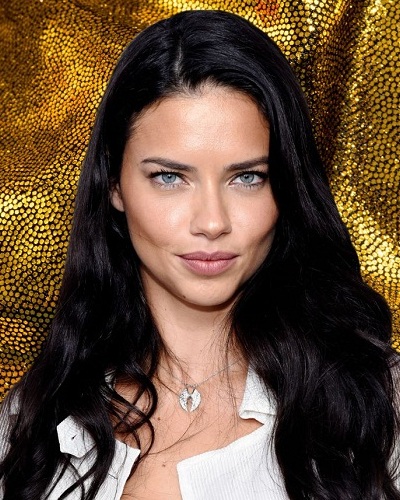 Brazil's beautiful model Adriana Lima was dating Turkish author Metin Hara for the past 1.5 years.
It is learned that the couple has split!
---
Adriana Lima is single again!
Sources have revealed that Adriana Lima has ended her relationship with her Turkish writer boyfriend Metin Hara whom she was dating for the last one and a half years.
There has been no official announcement from either of them. But yes, there has been no picture posted of the two together on their social media for many weeks now.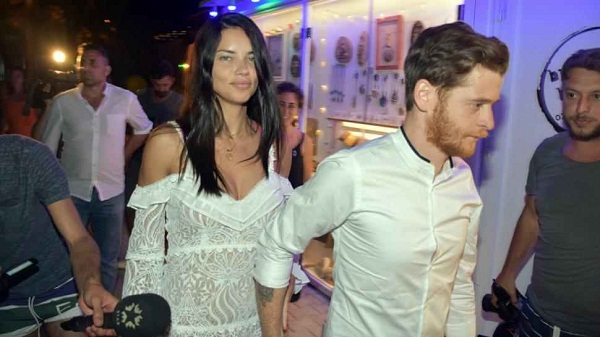 The couple posted the last picture of them together in October 2018. Metin Hara had clicked a selfie of himself and Adriana and uploaded it on his social media.
He had captioned it and this caption had some clues to the fact that there were some issues in their relationship.  They were in New York City at that time.
Metin had written:
"True courage for a man is to love her scars," 
At that time, the couple had been dating each other for more than a year.
Adriana Lima and Metin Hara-the relationship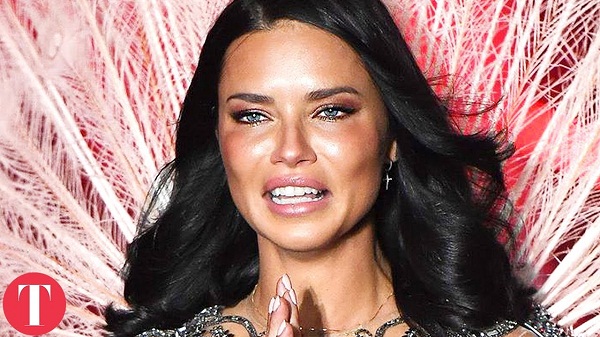 Adriana Lima and Metin Hara shared some PDA for the first time in July 2017 with their fans. The couple was in Bodrum in Turkey and were on a yacht there. After a year in July 2018, they celebrated their one year of togetherness. On this one-year anniversary, Metin Hara has written on his Instagram a tribute to his Lady Love.
He wrote:
"If you're in your bed and I am in mine, one of us is in the wrong place… It has been exactly one year that I've met you… You've made me the luckiest man on earth… Happy birthday my angel. My wise woman, my sanctuary… I am on my way home…"
Adriana Lima and her previous singlehood
Adriana has not yet spoken about this split from her boyfriend. But on the previous occasion when she was single, Adriana had shared with her viewers and fans that she has inner peace now.
She was happy and not sad about being single. At that time, Metin Hara was not yet in her life and she had just broken up with then-boyfriend New York Mets pitcher Matt Harvey. This was in March 2017 and She had proudly stated that she is married to herself now.
She had uploaded a selfie showing off her ring and captioned it:
"WHATS UP WITH THE RING?"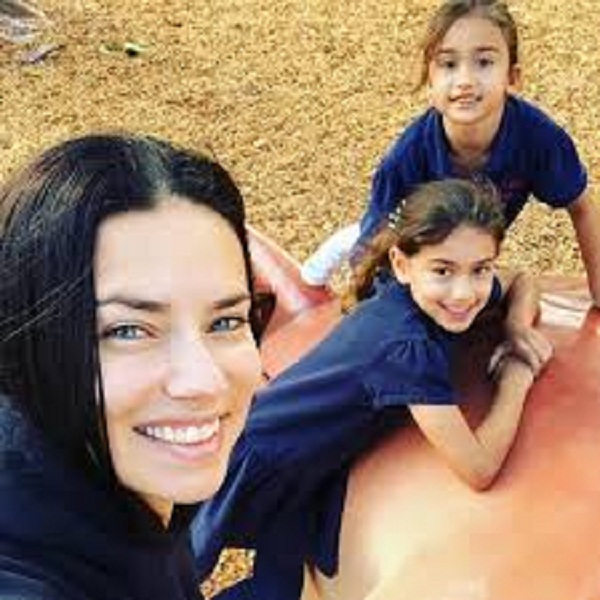 Additionally, she wrote:
"ITS SYMBOLIC, I AM COMMITTED TO MYSELF AND MY OWN HAPPINESS I AM MARRIED WITH ME LADIES LOVE YOURSELF AND YES I AM SINGLE"
So we believe that this time around as well, Adriana might not have been emotionally disturbed by the breakup.
Adriana Lima and her current family
Adriana Lima has two daughters named Valentina and Sienna. The father of these two children is her former husband Serbian basketball player Marko Jarić.
In February 2018, she shared with her fans:
"My Love, my life….my reason to live….. family the strongest bond, no judgment, no matter what love always win….. thank you my 2 angels for the happiness you bring into my life….. mummy is the luckiest ❤️."
Adriana Lima is indeed a wonderful mother to her daughters and an independent lady! We wish her the best in her life and career!
Short Bio on Adriana Lima
Adriana Lima is a Brazilian actress and model who is best known as Victoria's Secret Angel since 2000. She was also the spokesmodel for Maybelline cosmetics from 2003 to 2010. Adriana is also widely recognized for her involvement in the Super Bowl and Kia Motors commercials. She is currently the brand ambassador for the clothing brand 'Desigual'. More Bio…
Source: W magazine