Channelizing breakup energy into something positive! The well-known actress, Lauren Alaina speaks about her separation with John Crist!
The fans and well-wishers of Lauren Alaina are not so happy after her relationship failed. She is prominent as an American singer, songwriter, as well as actress.
In fact, Lauren Alaina born Lauren Alaina Kristine Suddeth commented regarding her past relationships in the public.
Power of the optimistic notion
Dancing With The Stars contestant revealed that she and her ex-partner, John Crist separated shortly before she began her run on the 28th seasons of the reality competition series. She had a really bad day last week. John Crist is an embattled Christian comedian.
In the same token, she shared about it in more detail on the most recent episode of "Dancing with the Stars". According to her, participating in the show actually helped to get over her heartbreak. She had a breakup about two weeks before when she came to the show.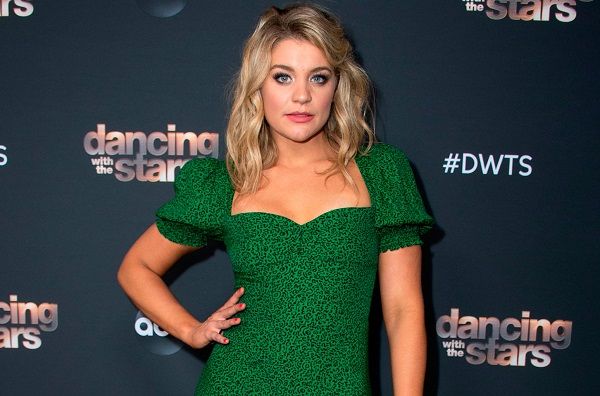 She says the show as the perfect recipe for healing her shattered heart. Happily, she indicates the show as her new boyfriend. The time spent with her new partner, "Dancing With The Stars" is going great. Some positive environment was created when the host of the show, Tom Bergeron joked and said that she was dating the whole show. And the actress cheerfully agreed.
She is not the one who snuggles in bed with the packets of chocolates. Instead, she has been able to change some negative waves into positive ones. This seems to be very inspiring!
Also, read about The former member of EXO, Kris Wu is in a relationship with Japanese model Mitsuki Kimura!
The effort for the show
Lauren also has put a lot of her hard work while dancing. She claims that she had to go through many obstacles however, worth it. Alaina's feet hurt because of so rehearsing several times.
Above all, she admitted that she got blisters and felt so much pain in her shoulders. This was because her dance partner, Gleb Savchenko was constantly instructing her to put her shoulders back most of the time. The actress confessed she is not really good at various dance types.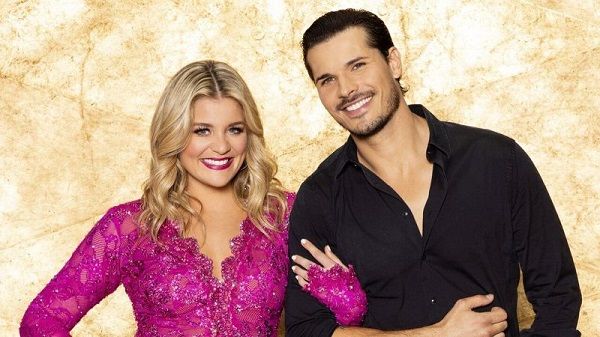 Furthermore, Alaina had to get foot rubs and keep her feet in ice. Band-aids were needed to put it on Lauren's toes before the rehearsals. She exclaimed that demanding dancing can be too much for the body. Nonetheless, her feet are a bit less painful at present.
Also, read about Artem Chigvintsev reveals on The Bella Podcast the time he was removed from the show Dancing with the Stars and his emotions!
A Short Bio on John Crist
Professionally, John Crist is an American Christen comedian. John's comedy content mostly focuses on the Christian subculture. The comedy content created by John is used to critique the problems he sees in the Christian church. He is from Lilburn, Georgia. He was born on the 29th of March 1984. His birthplace is in a suburb of Atlanta, Georgia. The famous comedian has seven siblings.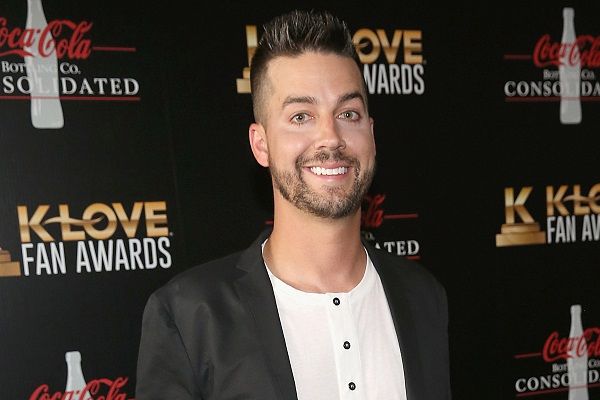 Surprisingly, the comedian's highest-viewed YouTube sketches comprise of Every parent at Disney, Millenial International: Sponsor a Millenial Today, and If golf and soccer switched announcers.
A Short Bio on Lauren Alaina
Lauren Alaina Kristine Suddeth was born on the 8th of November 1994. Currently, she is twenty-five years old. Her parents are Kristy and J.J Suddeth of Rossville, Georgia. J. J. Suddeth works as a process technician in Chattanooga, Tenessee.
Importantly, she could come into fame when she was the runner-up on the tenth season of American Idol. She made her debut studio album of Wildflower. It was released on the 11th of October 2011. Consecutively, her second album has the title, Road Less Traveled. The album was released on the 27th of January 2017. More bio…
Reference: ( FoxNews, people)