Who is Brenda Flint? Every Fact about Late Country Singer Jake Flint's Wife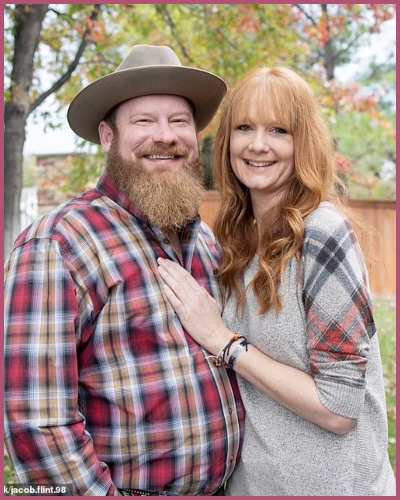 Brenda Flint is the widow of the late Red Dirt country singer-songwriter Jake Flint.
Brenda was married to Jake Flint just a night before his death at sleep hours at the age of 37.
Learn every fact about the widow of the late Cowtown country singer.
---
Who is Brenda Flint?
Brenda Flint is the wife/ widow of Jake Flint, the Oklahoma country singer who died just a night after their wedding. Oklahoma Red Dirt country singer-songwriter's mourning wife now only could listen to her late husband's famous songs Long Road Back Home, What's Your Name? and others if she miss him.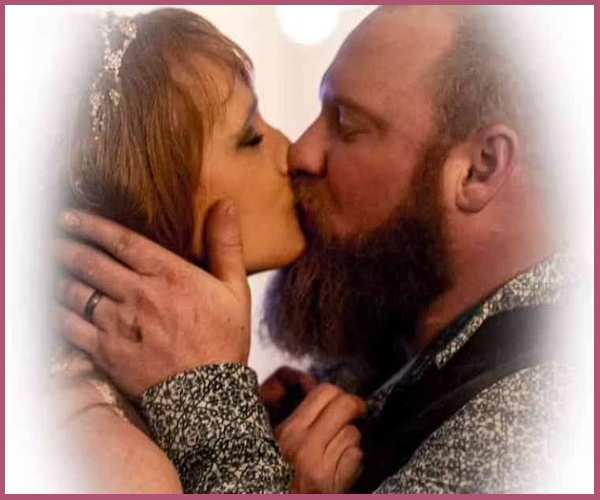 Jake's widow Brenda alongside the wedding dance video with her late spouse wrote some painful words that are even hard to rewrite.
She captioned the post on Facebook,
"I don't understand people aren't meant to feel this much pain. We should be going through wedding photos but instead I have to pick out clothes to bury my husband in. My heart is gone and I just really need him to come back. I can't take much more. I need him here."
The 38-year-old wife of the late musician was engaged to him in January 2022 with the deceased captioning the happy news,
"So. We did a thing. Say hello to the future Mrs. Brenda Wilson. #gettinhitched See y'all at Cain's ballroom in a few months. Save the to-be-determined date."
Also, Read Country Singer Luke Bell Passed Away at the Age of 32!
Who was Jake Flint?
Jake Flint was a Breakout Artist of the Year at the We Are Tulsa Music Awards in 2019. His first studio album was I' M not Okay, released in 2016. Maybe he was describing the Amyotrophic lateral sclerosis (ALS) he was growing with since early in life.
Despite, his rare neurological disease he remained enthusiastic about country music. His famous three singles his obituary is mentioning were released, i.e. 2017's Cowtown, 2018's Long Road Back Home, and 2020's What's Your Name.
His four studio albums from 2016 through 2021 were: I'm Not Okay, Live and Not OK at Cain's Ballroom, Jake Flint and Live, and Socially Distanced at Mercury Lounge.
Not much information about Jake's memorial and funeral services is available. After all, everyone is shocked by his sudden death at sleep hours just hours after completing his wedding.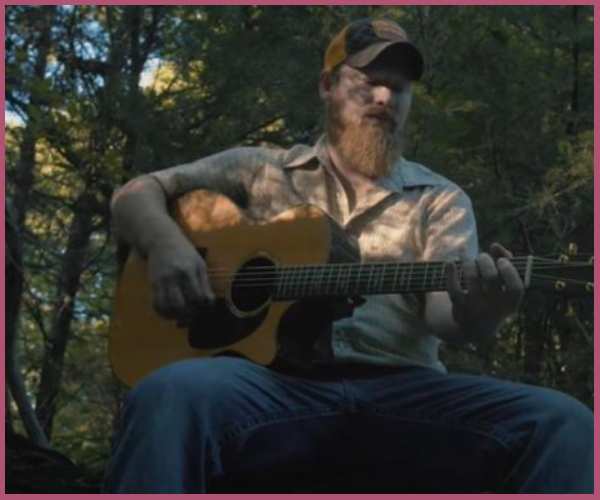 Netizens on Twitter Drag Vaccination in between Jake's death
Tributes poured in after his death at 37, a probable death reason is his prolonged neurological disease ALS. Meanwhile, people are bashing the COVID vaccine while his death reason is not revealed to date with Netizens shouting,
Was Jake Flint vaccinated? Again, it's not normal for seemingly healthy mf'ers to just drop dead.
Unaware of the death reason of his fellow friend, Singer and songwriter Ben Stanton in his heartbreaking Tweet wrote,
RIP Jacob you was beautiful soul Gone way to soon. This was a recording I took of Jake Flint before we went live on the news to promote our Children Cancer benefit we do every year to raise money for local children fighting cancer. Feel free to share and honor this good man.
News Nancy also took over her Twitter account to reveal the death news and post heartfelt condolence to the late singer with her final words,
"Oklahoma country music artist Jake Flint died 'unexpectedly' over the weekend… Making the news even more tragic is that Flint, 37, passed away just hours after his wedding."
Also, Read RIP! Tributes are Pouring into Celebrity Trainer Eric Fleishman Dead at 53!