Brendan Fevola and Alex Fevola all set to welcome the fourth child in their family. The couple had lots of ups and downs in their relationship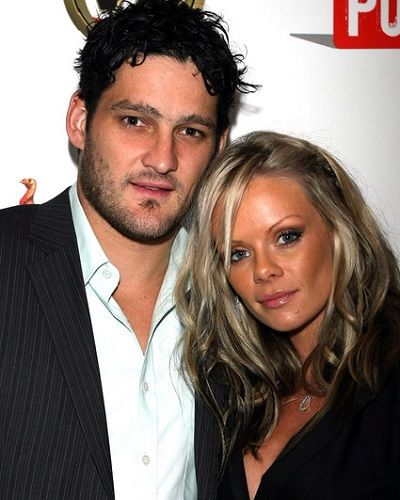 Brendan Fevola and Alex Fevola are set to welcome a baby.
In an interview on a radio FOX FM talk show, he revealed that his family is going to be the family of six members now!
---
He said,
"The Fevola family is going to become six. We're having a baby!"
Update: Brendan Fevola and Alex Fevola's 4th child is a daughter Tobi born in November 2018.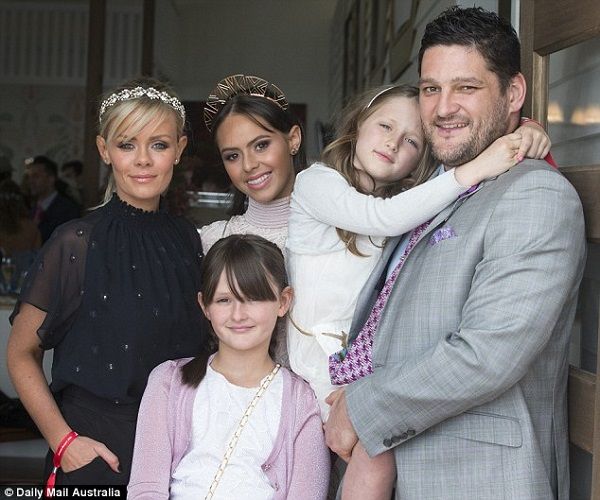 Source: Daily Mail(Brendan Fevola and Alex Fevola with their children)
The 37-year-old, former AFL star, Brendan shared to us that last year during Easter Alex fell sick and thought that she was jetlagged. So he asked her to have a drink so that she feels better.
But Australian photographer, Alex replied to him that she was feeling very sick and that is when they knew that she is pregnant again.
The couple is expecting their fourth child, they are already parents to their three babies: Mia Fevola, Leni Fevola, and Lulu Fevola. Mia, Alex's daughter is from her previous relationship.
Brendan Fevola and Alex Fevola relationship
Brendan and Alex tied the knot on October 7, 2005, at St John's Church in the south-eastern Melbourne suburb of Toorak. The couple's relationship is not smooth, they've had a lot of ups and downs in their relationship.
Brendon accepted Alex's daughter, Mia from her past affair and he officially became his stepfather of Mia. In December 2006, rumors were that Carlton and Brisbane Lions football club player is having an extra-marital affair with Lara Bingle, a bikini model.
The rumors were confirmed when Lara claimed that she was not aware that Brendan was married during the few weeks of their affair. However, during phone calls, she heard the baby's voice behind while talking to Fevola.
Because of this, the couple separated, but again in 2007, they were seen making public appearances together. Also, the couple attended Melbourne Cup together.
In May 2009, they had some differences but by the time Alex was pregnant with their second child. In April 2010, Brendon joined Brisbane Lions while his wife moved to Melbourne with all three children.
Brendon tried to commit suicide
Due to the differences between Brendan and his wife Alex, in an episode of Nine's AFL Footy Show, in March 2011, he admitted that he tried to commit suicide.
After the Christmas holidays in 2010, the couple had a fight due to which Brendan was depressed so that is when he tried to kill himself.
So, he was having a bad time and on top of that on New Year's Eve he had a fight with the police and he was suspended from Brisbane Lions.
Then he was into alcohol and depression as a result of which he had to go to the rehabilitation center. After the recovery from depression, he was again back with his wife and children i.e., in December 2012.
Bankrupt
Brendan Fevola started gambling, it became his habit, and was badly addicted. Because of his gambling habit, he was bankrupt in 2013. The condition was so worse for Bendon that he had to live with one of his friends in Yarrawonga.
In an interview in 2016, he said,
"It really changed me as a person living there for the past three years. Since I've been back in Melbourne, a few people have commented that I seem like a different person. If I didn't move up there, I still could have been a dick. It was just really levelling."
Then in March 2014, his beloved wife Alex filed for divorce because of his addiction to a gambling habit. They then officially separated. But after 13 months of the divorce, the couple reunited.
He revealed while filming, I'm A Celebrity… Get Me Out Of Here that the differences between him and his wife are gradually improving.
He shared that,
"I used to be like, 'Oh yeah yeah yeah' but now I sit there and listen, and I'm like: 'That's amazing'. We never used to do that sh–."
And on the Fox breakfast radio show, he revealed that he asked Alex to remarry him,
"Over my break, I gathered the kids around and a few friends and asked the 'shnooksie' to marry me again. I was a bit nervous, I didn't think she'd say yes … but it was really beautiful with the kids there … they were all going: Hawaii, Hawaii, Hawaii. I've got an ex wife who's now my fiance, how confusing. She's an amazing woman … she has an amazing story, just amazing."
Hence, in May 2018, the couple had their wedding ceremony in Bali.