Brendon Urie is ready to begin his fatherhood journey following disbanding his band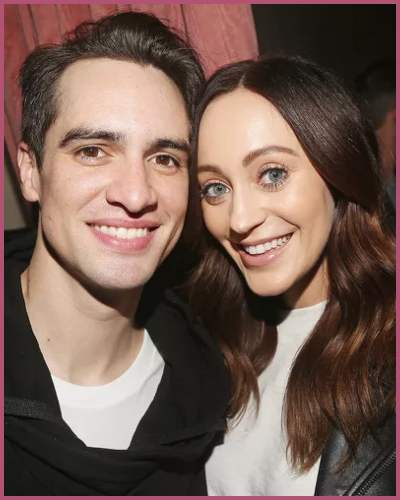 Brendon Urie and his wife Sarah are expecting their first child together
The pregnancy news comes almost a decade years after their marriage
Along with the pregnancy announcement, the singer revealed his band, "Panic! at the Sisco" no longer exists in order to focus more on his family
---
Brendon Urie is expecting his first child with his wife Sarah
Brendon Urie is expanding his family with his wife Sarah Urie. The couple, who tied the knot back in 2013, is ready to begin their parenthood journey.
Brendon took to Instagram on Tuesday morning, January 24, to announce the happy news that he and his wife are expecting their first child together.
The former Panic! at the Disco vocalist, 35, revealed,
"But sometimes a journey must end for a new one to begin. We've been trying to keep it to ourselves, though some of you may have heard… Sarah and I are expecting a baby very soon!"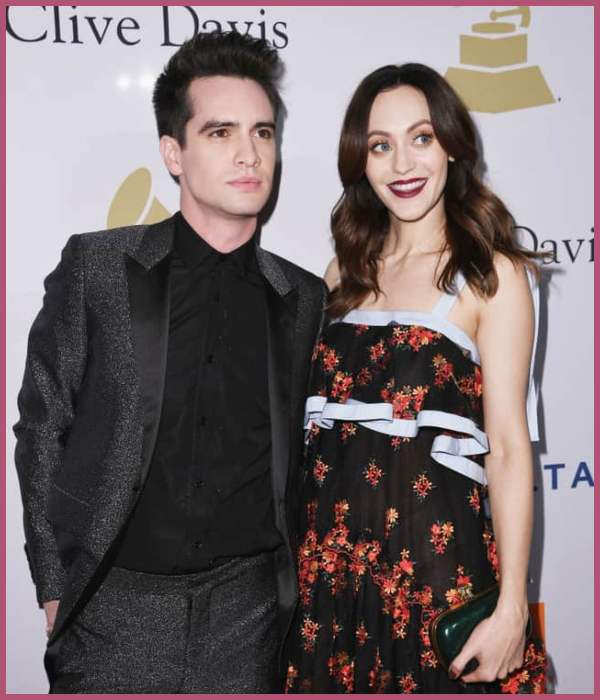 He then went on to explain his excitement about going to become a dad for the first time. Urie said,
"The prospect of being a father and getting to watch my wife become a mother is both humbling and exciting. I look forward to this next adventure."
Also read Brendon Urie flooded with #BrendonUrieSpeakUp on Twitter! Know about his problematic behavior, pansexual, net worth and biography
Along with the pregnancy announcement, the singer revealed his band, "Panic! at the Sisco" no longer exists in order to focus more on his family. He declared the news with the statement,
"That said, I am going to bring this chapter of my life to an end and put my focus and energy on my family, and with that Panic! at the Disco will be no more."
Brendon announces disbanding "Panic! at the Disco" following their last tour to the Viva Las Vengeance
It is a sad but true fact that Brendon is disbanding his band "Panic! at the Disco" following 20 years of journey. Brendon began the statement by reflecting on how far he and the group came from their beginnings calling it a "hell of a journey".
He began,
"Growing up in Vegas I could've never imagined where this life would take me. So many places all over the world, and all the friends we've made along the way,"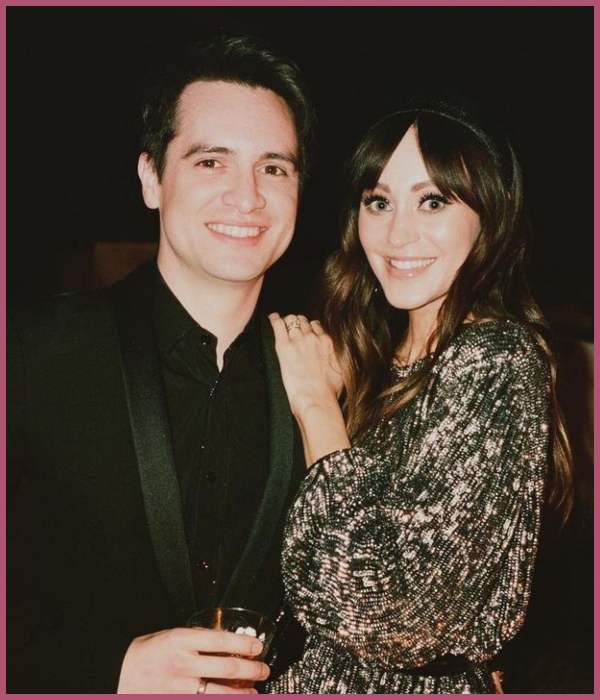 Urie formed the group in 2004 along with his childhood friends Ryan Ross, Spencer Smith, and Brent Wilson. The following year, they released their debut studio album, A Fever You Can't Sweat Out.
The album came up as a breakthrough for them with their second single, "I Write Sins Not Tragedies" as a result the album was certified triple platinum in the US.
Also read Baby Bump at The Globes! Pregnant Hilary Swank Looks Super Excited at the 2023 Golden Globes!
After that, the band released six more albums which include, "Pretty. Odd. (2008)", Vices & Virtues (2011), Too Weird to Live, Too Rare to Die! (2013), Death of a Bachelor (2016), Pray for the Wicked (2022), and Viva Las Vengeance (2022).
Over the years, the members also departed from the band starting with Wilson in 2006 and followed by Ross in 2009 and Smith in 2015.
Furthermore, Urie shows gratitude toward the fans who shower their love and supports throughout the years. He said,
"I've sat here trying to come up with the perfect way to say this and I truly can't put into words how much it has meant to us."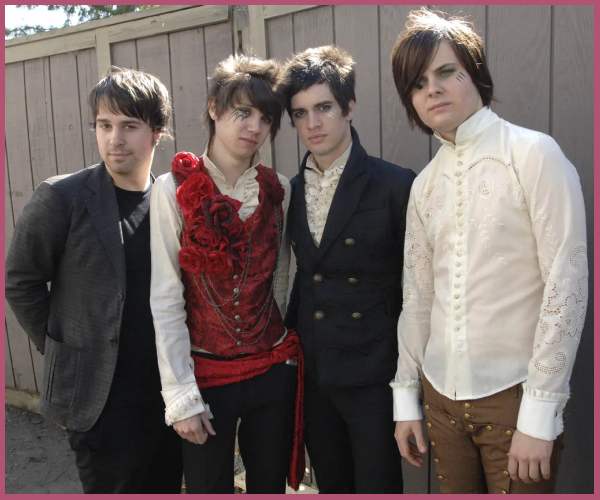 "Whether you've been here since the beginning or are just finding us, it has been a pleasure to not only share the stage with so many talented people but also share our time with you."
He then shared that he will performed for the last time in Europe and the UK tour concluding with the statement,
"I am looking forward to seeing everyone in Europe and the UK for one last run together. I love you. I appreciate you. Thank you for existing."
Also read Pregnant Kaley Cuoco threw a lavish baby shower to celebrate the impending birth of her baby girl
Short bio on

Brendon Urie
Brendon Urie is the lead vocalist of an American rock band, "Panic! at the Disco". He is well known for his vocal range. Brendon Urie possesses a four-octave tenor vocal range.
Additionally, he is a songwriter, musician, and multi-instrumentalist. Talented Brendon is active in the music industry since 2004.
Presently, he is the only remaining member of the band, "Panic! at the Disco". See more…