Brexit Party Leader Nigel Farage delivers a hate speech slamming Prince Charles, Prince Harry, Queen mother, and former PM Malcolm Turnbull!
Nigel Farage only spat hate at the Conservative Political Action Conference (CPAC) speech in Sydney. He spoke ill of Prince Harry, Prince Charles, and the Queen mother. But he was all praise for Queen Elizabeth II. He did not spare even the deposed PM Malcolm Turnbull calling him a snake.
Nigel Farage and his hate speech
Nigel Farage was at the firing end the other day. He was delivering a speech at Sydney's CPAC on Saturday. There were 500 people gathered there and it was a conference where the organizers had banned all media personnel. They introduced Nigel as "most probably" the next British prime minister. This was despite the fact that he is not even a member of the UK Parliament now and has not succeeded seven times to be an MP.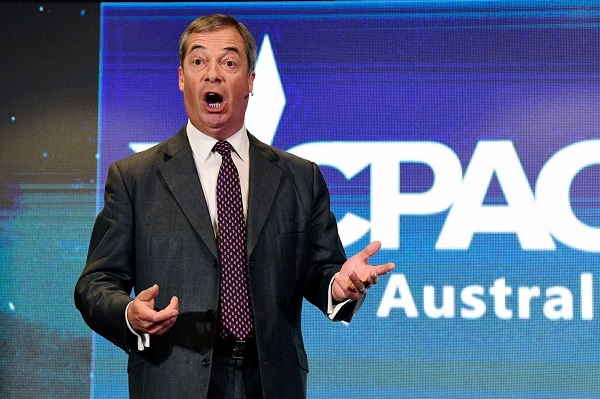 He targeted the royal family and though he praised Queen Elizabeth II, he had no good words for her son Charles, grandson Harry, and her mother. He said:
"When it comes to her son, when it comes to Charlie Boy and climate change, oh dear, oh dear, oh dear. Her mother, Her Royal Highness the Queen's mother was a slightly overweight, chain-smoking gin drinker who lived to 101 years old. All I can say is Charlie Boy is now in his 70s … may the Queen live a very, very long time."

"Well, if I want the Queen to live a long time to stop Charlie Boy becoming king, I want Charlie Boy to live even longer and William to live forever to stop Harry becoming king,"
Nigel Farage talks ill of Prince Harry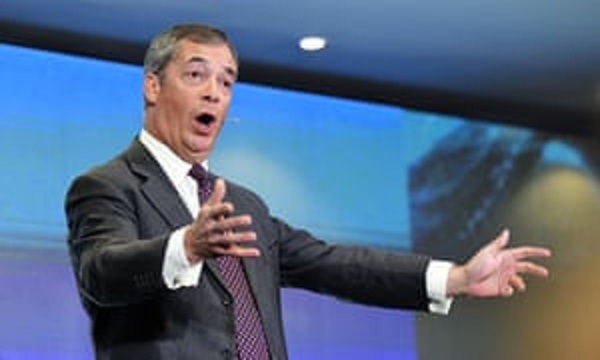 He continued:
"Terrifying! Here was Harry, here he was this young, brave, boisterous, all male, getting into trouble, turning up at stag parties inappropriately dressed, drinking too much and causing all sorts of mayhem. And then, a brave British officer who did his bit in Afghanistan. He was the most popular royal of a younger generation that we've seen for 100 years.

"And then he met Meghan Markle, and it's fallen off a cliff. We've been told in the last week that Meghan and Harry will only have two children … and we're all completely ignoring, the real problem the Earth faces, and that is the fact the population of the globe is exploding but no one dares talk about it, no one dares deal with it, and whether Prince Harry has two kids is irrelevant given there are now 2.6 billion Chinese and Indians on this Earth."
Some of the guests revealed that the Brexit party leader called Harry the 'prince of Wokeness'.
Nigel Farage and his disdain for Prince Charles
Nigel is totally against Prince Charles. He was the only person who did not clap for Prince Charles' speech on the climate crisis. He thinks his advisers are foolish and naive. Charles had asked for greater legislative powers for the EU. At that time, Nigel wrote:
"I seldom agree with Prince Charles … I do not think it is appropriate for the heir to a constitutional monarchy to want to take power away from his mother's government."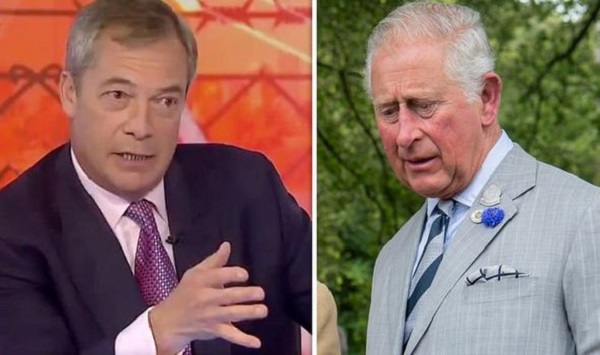 Nigel Farage and his tirade about Malcolm Turnbull
Nigel said:
"Malcolm Turnbull … pretended to be a conservative but actually turned out to be a snake. David Cameron was someone who was not conservative at all, but a part of the trendy, metro, liberal elite masquerading as a conservative."
Source: The Guardian