Brian Austin Green stalking his ex Megan Fox on Instagram post unfollowing her! Who has higher net worth Megan or Brian?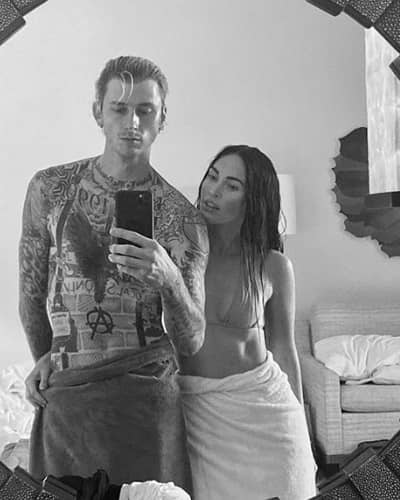 Brian Austin Green has a hard time getting used to Megan Fox dating a new guy.
Megan has recently gone Instagram official with her new beau, Machine Gun Kelly.
---
Brian is no longer following his ex, Megan. But he has found out about her new love life. He has clapped back at her for dating a new guy not much after they separated.
Megan posted a nearly nude picture of her with the rapper Machine Gun Kelly wearing a little towel. She captioned the picture,
"Achingly Beautiful Boy… My heart is yours."
After seeing her post, Brian decided to do something extra. He posted pictures with an identical caption. His pictures are with their sons Noah, Bodhi, Journey, and Kassius.
He captioned it,
"Achingly beautiful boys…… My heart is yours"
Fans considered it childish behavior of his whereas some thought that it was a great clap back at Megan.
Also read YouTube Couple Langie And Lil Drip Lost Their Baby Due To Ectopic Pregnancy; Their Relationship From Being Bestfriend To Dating Each Other!
Brian Austin Green and Megan Fox's on-and-off married life
Brian Austin Green and Megan Fox met each other on the set of Hope & Faith when he was 30 years old and she was 18. They started dating each other in the year 2004. But due to their age difference of 12 years, Green had some hesitation.
Megan revealed,
"I had to convince him that I was slightly more responsible and well-spoken and had other things to bring to the table besides being 18."
They moved in together in the year 2006 and got engaged. Their work got between their relationship and due to their busy schedule, they were mostly apart from each other. Megan and Brian called off their engagement in 2009 but again got back together the same year.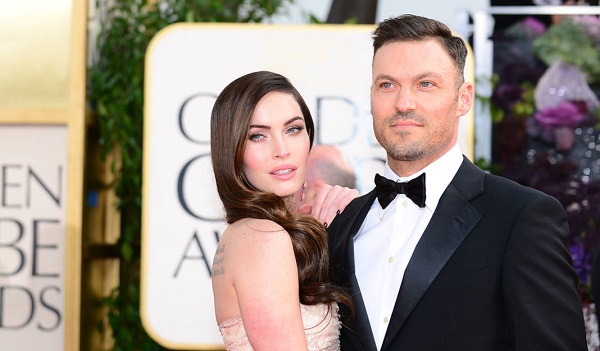 They tied the knot in 2010 at a Hawaii ceremony. After that, in 2012, their first child Noah Shannon Green was born. Their baby no 2 arrived in 2014 named Bodhi Ransom Green.
Again in 2015, they decided to divorce and filed for divorce. But they decided to give their relationship one more chance.
In 2016, they got back together and had their third child Journey River Green. They said,
"Marriage is hard. It's work, I think for anyone. I think when you get to the point like we have, where you have kids and you've been married for a while and we've been together for a long time … you just take it day by day."
Their marriage started turning bad again and they decided to split. They separated in May 2020.
Whose net worth is higher Megan or Brian?
Megan Fox and Brian Austin Green had a shared net worth of $10 million. The estimated net worth of Megan is $5 million whereas Brian has a net worth of $3 million. In the year 2009, they bought a home in the Los Feliz neighborhood of Los Angeles for $2.95 million. But they sold their abode in the year 2014 for $3.75 million.
Also, they sold their Los Angeles home for $2.6 million and another crib for $1.299 million. In May 2016, they shell out $3.3 million for the 2-acre property in Malibu. Some of Megan's film roles are Bad Boys II, Whore, Jennifer's Body, The Dictator, This Is 40, Rogue, and others.
Megan Fox made around $800,000 for her role in Transformers: Revenge of the Fallen and the second film in the Transformers franchise. Brian has worked in films like The Canterville Ghost, Kickboxer 2, A Friend's Betrayal, Her Costly Affair, This Time Around, and others.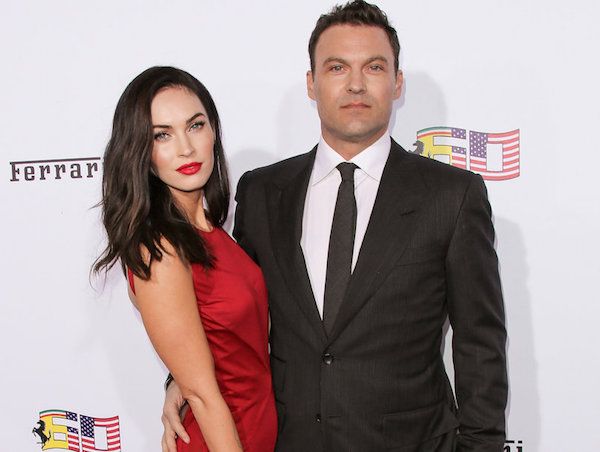 Also read Tracy Morgan getting divorced for the second time! Know about his wedding with second wife Megan Wollover, children, net worth, biography
Short bio on Brian Austin Green
Brian Austin Green is an American actor. He rose to prominence after appearing as David Silver on the television series 'Beverly Hills, 90210'.
Furthermore, he has also appeared in a couple of hit TV series including Terminator: The Sarah Connor Chronicles, Freddie, Wedding Band, and Anger Management. Read more bio…
Short bio on Megan Fox
Megan Fox is an American actress and model. In 2004 teen comedy confession of a Teenage Drama Queen, she made her film debut. She rose to prominence for her role in the 2007 blockbuster film, Transformers. Read more bio…