Brianne Delcourt and Kevin Kilbane – whirlwind romance, engagement, and now upcoming wedding!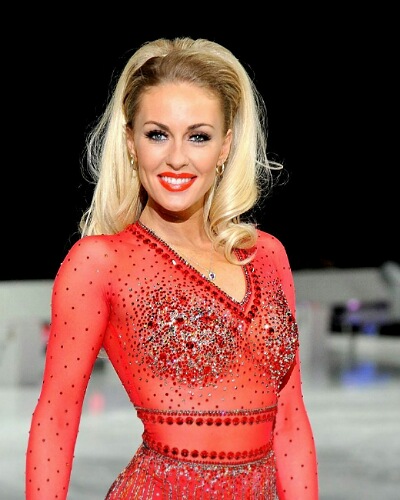 Everything is fast-forwarded for the Dancing on Ice couple Brianne Delcourt and Kevin Kilbane. They had a relationship of two months followed by an engagement and now the pair have already set a wedding date.
Kevin Kilbane and Brianne Delcourt – totally smitten
The Dancing on Ice partners Brianne Delcourt, 39, and Kevin Kilbane, 43 are now set to become real-life partners too. The couple started dating two months back and just 4 days back confirmed their engagement.
Just a week back they faced elimination from the show. And now the couple gave a joint interview to talk about what next!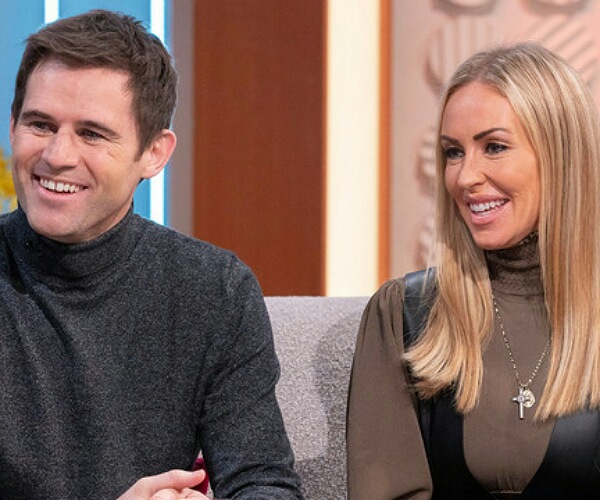 The Canadian professional skater Brianne and the former Irish football player, Kevin is totally in love with each other. It was obvious as they spoke about their future together.
More about the couple's interview
The couple was on the show Loose Women recently. Brianne looked stunning in her white busy outfit with feathered sleeves. She smiled a lot and stated:
'We couldn't be happier. I'm a lucky girl.'
Kevin was in a black ensemble and looked handsome. He revealed that they have already set a wedding date. The plans for the wedding are also in the making. He said:
'We have a day, certainly a timescale in our heads so we know what we're doing.'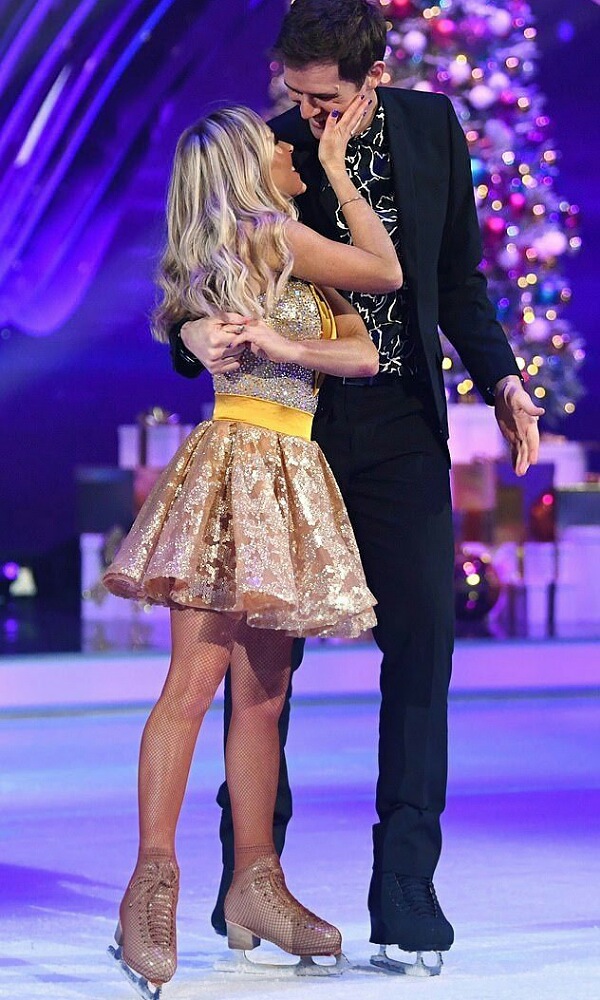 Click to read more on Is John Cena affected by the engagement of his ex-fiancee Nikki Bella to Artem Chigvintsev?
Some sketches of the wedding are ongoing. It is known that fellow professional skater Alexandra Schauman, 39, will be her maid of honor for Brianne. Her husband Lukasz Rozycki will serve as a groomsman.
Brianne Delcourt's relationship with Kevin Kilbane
On the show, the couple disclosed that after their first meeting, the two moved in together. Talking about the reason to do so, Brianne had said that she decided to move in so quickly with Kevin to make things easier while they were training for the show. She told the panelists of the show:
"A lot of people don't know this but it was literally the first day. I was actually staying with Kieron Richardson, my very first partner on Dancing on Ice 10 years ago, and we had to train that day and we started talking and Kevin was like, "It'll be easier if you stay with me."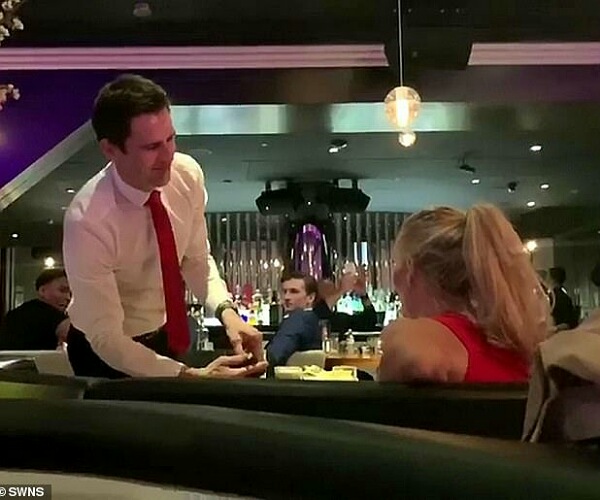 They soon started dating and after just two months of their relationship, Kevin proposed to her. But Kevin revealed that he had been planning for the lavish proposal for many weeks. He added:
"When you know, you know… I feel like I've known Bri all my life,' 
But Brianne who is a single mum for the past four years was not looking for love.
In the meantime, Brianne's daughter Grace from her previous relationship had already started calling Kevin her dad. They indeed had come very close to each other and were happy in each other's company.
Source: Daily Mail UK