Brie Bella: her postpartum belly, her fitness regime post delivery and more: Read on for it!
Brie Bella's fitness journey
Brie Bella has delivered her first child, a baby girl named Birdie Joe Danielson 2 weeks back. The new mother shared a photo of her post-delivery tummy. She wrote on her Instagram:
"17 days since I've given birth and I have zero shame in my postpartum belly."
She continued:
"Graced with some stretch marks and 20 more pounds to lose I'm finally able to start a little cardio. Join me on my journey to getting back my pre-pregnancy body. It's gonna be a long road but I'm ready!!!"
She wants to return soon to the WWE ring.
She has also posted a video on her YouTube channel where she shows her postpartum belly. She says:
"As you can see, after giving birth two weeks ago, this is what it's like".
She added:
"I didn't think I had stretch marks but I got a couple."
She has already lost 25 pounds of water weight but needs to lose another 20 pounds to get back to shape. She plans to start her workouts for next two months and will be keeping her fans updated on her progress. She said that she would take her fans on this journey of regaining her abs and getting back in shape. She wants to do soon, but maybe not very soon.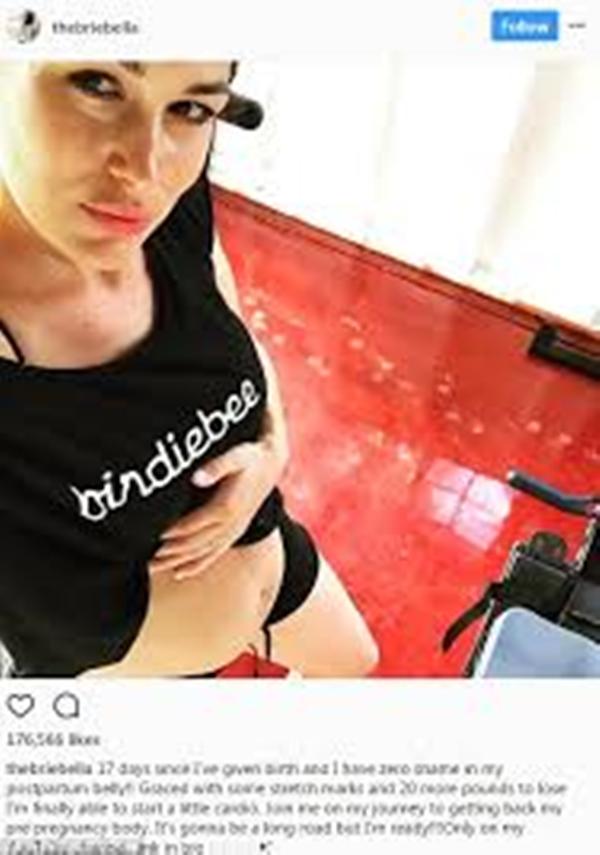 Her first delivery
Brie Bella and her husband Daniel Bryan became proud parents of Birdie on 9th May 2017. It was supposedly a normal delivery. Brie Bella took to Instagram to let the world about her great news. She wrote:
"The greatest feeling in the world!!! Can't even express the love I feel for her."
She also posted a photo of her newborn on her Instagram.
She further said:
"From the moment I saw her I was in love. Thank you all for your love and support. Birdie Joe is her Daddy's mini me!!"
The couple made the announcement via YouTube video from her hospital bed in Phoenix, Arizona. She had the newborn baby in her lap in the video.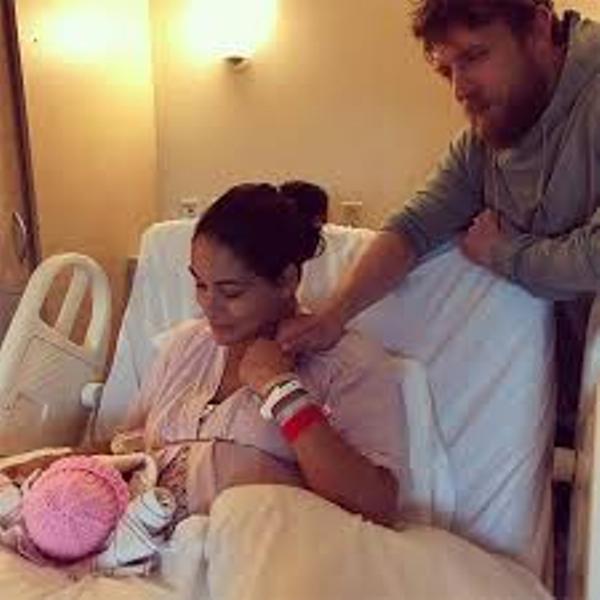 Her gearing up for her delivery
In March 2017, Brie Bella had given an interview for the April issue of Fit Pregnancy and Baby Magazine. The 33-year-old wrestler had revealed:
"I'm preparing for a natural birth. I hope I can stick with that, but obviously I'm open to medical help if need be. You don't know what can happen".
She added:
"The baby could come early, or you could need an emergency C-section. So much of that scares me. But I know I can stand pain because of my career."
She said that she will never forget her first time in the ring and she was told to flip herself over another person. She had to do the 'sunset' flip. She said it had hurt her very badly then. She said that though childbirth is going to be more painful than wrestling, she will survive for sure.
She had also said that the 'Total Bellas' film crew would be filming her delivery and arrival of the little miracle inside the delivery room. But for the first few weeks of the baby, the team will not be with her husband and her. She wanted to enjoy every moment after the child's birth and did not want interfering cameras around.
Brie Bella had known the sex of her baby before the child was born. She was aware that she is expecting a baby girl. Hence she had chosen her name well in advance. They wanted the baby's name to start with a B since her and her husband's name (Bryan) starts with the alphabet 'B'. The middle name Joe was her grandfather's short name who was Joseph. And the surname of the child's father namely Danielson. Hence the couple named the first born as Birdie Joe Danielson.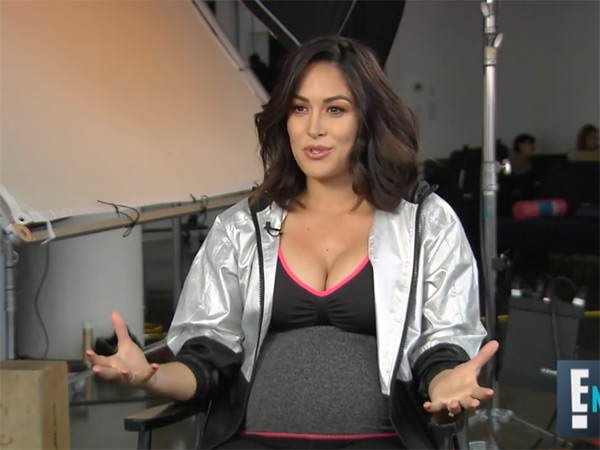 Short Bio on Brie Bella
Brie Bella is an American semi-retired professional wrestler, actress, and model. She is best known as one-half of The Bella Sisters, a team of twin sister wrestlers and models. More Bio…