Brigitte Nielsen is a mother of the fifth child at 54. Also read about her past affairs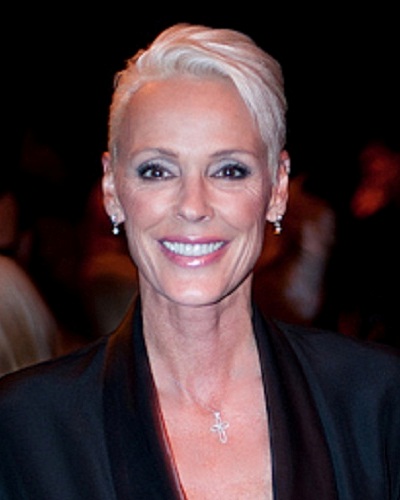 We have updated you guys on Brigitte Nielsen's pregnancy with her husband, Mattia Dessi. She uploaded pictures of her growing baby bump on her social media this week. Brigitte captioned the first picture as:
"Family getting larger," 
Her fans were delighted but at the same time a bit concerned! The concern was her age. Brigitte is 54 years old now and pregnancy at this age does have its risks.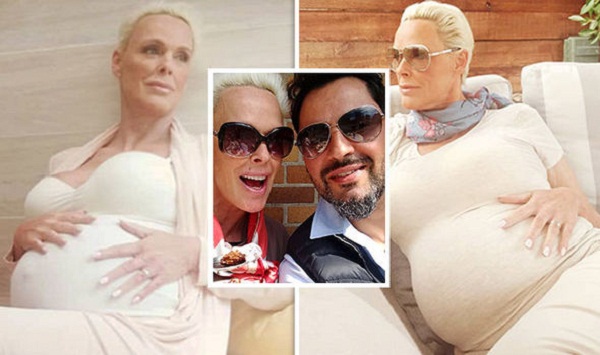 Baby's Arrival
Now the baby is born! She gave birth to a baby girl and it's her fifth child. Her first four children were all sons and this time she is overjoyed with a pretty baby girl. She and her husband, Mattia shared,
"We are overjoyed to welcome our beautiful daughter into our lives. It's been a long road, and so worth it. We've never been more in love."
The couple has not yet revealed the name of their newborn baby. Her sons' names are Julian Winding, Killian Marcus Gastineau, Douglas Aaron, and Raoul, Jr.
Also read Female celebrities who got pregnant after the age of 50!
Brigitte's past and present relationships
Nielsen is said to have a total of around 11 relationships, including her five marriages.
Brigitte has been married five times with four children. Her first husband was Kasper Winding (1983-1984). Her son Julian was born on 12 April 1984. She married actor Sylvester Stallone on 15 December 1985 and divorced in July 1987. There were no children in this marriage.
Brigitte had a second child son Killian on 15 December 1989 with her then-fiance Mark Gastineau.
In the fallout of Arnold Schwarzenegger's adultery scandal, Nielsen went on to confess that she also had an affair with him while the Terminator was in a relationship with Maria Shriver. It was in 1985.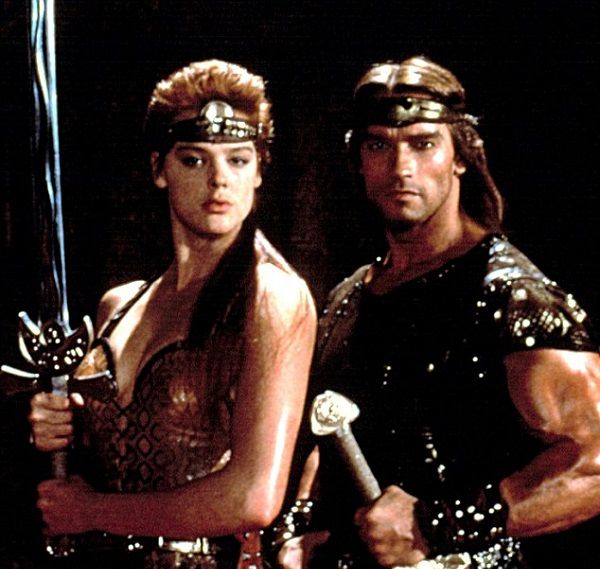 She married director-photographer Sebastian Copeland and was with him from 1990 to 1992. She married Raodt Meyer and the couple had two sons; Douglas born on 19 April 1993 and Raoul born on 21 May 1995. After she divorced Raodt, she married bartender Mattia Dessi, 39, and resides with him in Palm Springs, the USA.
Also read The "Amazon", Brigitte Nielsen has had Plenty of Relationships Including the ones With "The Terminator" Arnold and "Rocky" Sylvester, But How Much does her Relationship Number Sum up to?
Update on Brigitte Nielsen's life and career
Brigitte Nielsen is a naturalized-Italian, Danish-born actress, model, singer as well as a reality TV personality. She began her career modeling. Some years later, Neilsen went on to play in the movies Red Sonja and Rocky IV. She is also known for her marriage to Sylvester Stallone.
Because of her tall stature, the world press started referring to her as an "Amazon". She later built a career starring in B-movies, hosting TV shows, and appearing on reality shows.
Short bio on Brigitte Nielsen
Brigitte Nielsen is a Danish-Italian actress. In addition, she is also a singer, columnist, and model. She is widely famous for her role in Red Sonja, Cobra, Rocky IV, Beverly Hill Cops II, and Snowboard Academy. Nielsen has also gained popularity as the ex-wife of Sylvester Stallon. More Bio…