The Incredible! Brigitte Nielsen reveals that she is pregnant with her fifth child at the age of 54 years!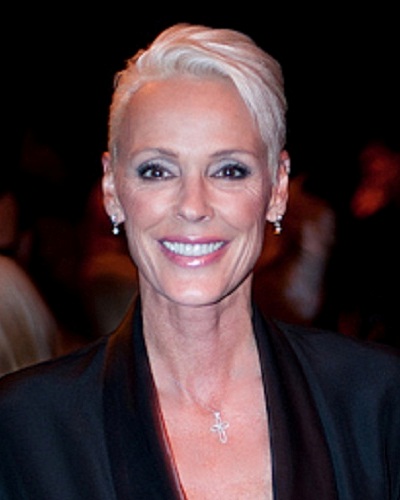 Danish-Italian actress cum singer Brigitte Nielsen has been ruling the fashion and entertainment world since 1984. Believe it or not! This Hollywood star, 54 who started her career modeling for Greg Gorman and Helmut Newton is pregnant.
The great news!
Brigitte Nielsen uploaded pictures of her growing baby bump on her social media this week. Brigitte captioned the first picture as:
"Family getting larger," 
Her fans were delighted but at the same time a bit concerned! The concern was her age. Brigitte is 54 years old now and pregnancy at this age does have its risks.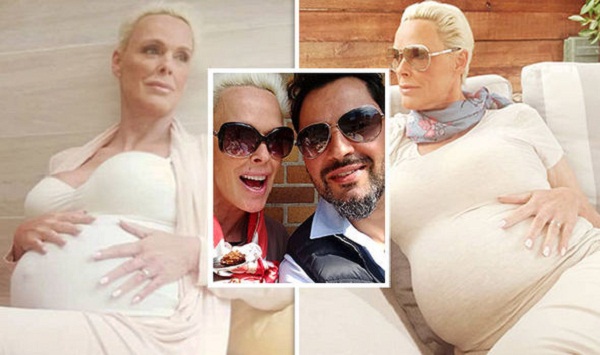 Other moms with pregnancy at a later age in life
Brigitte is not alone in her decision to bear a baby at such a late age in life. Singer Janet Jackson was pregnant when she was 50 and the delivery, fortunately, went well. Laura Linney had given birth to a child when she was 49. Halle Berry was 47 when she had a baby.
All these celebrities had a safe pregnancy. But one wonders what the likely risks of such a later-in-life pregnancy are.
later-in-life pregnancies and the problems
As age advances, the likelihood of conception declines. After the age of 30-32 years, there is a steady and gradual decrease in fertility, according to the American College of Obstetricians and Gynecologists.
This decline becomes steep after the age of 37. Hence a woman finds it increasingly difficult to conceive with her ova (eggs) after she has crossed the age of 37 years.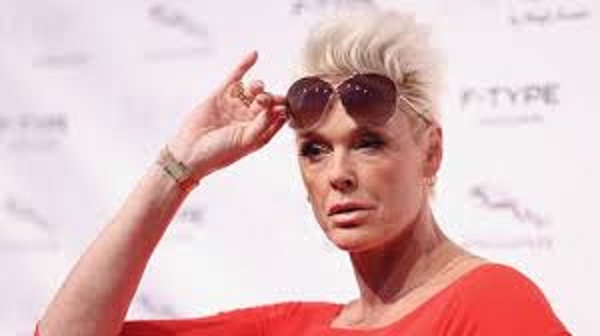 For a woman to conceive a child after she is 50 years old is a mere 1%. So Brigitte Nielsen falls in that category of 1%. And hence for her, this pregnancy is extremely precious. Most women stop menstruating and hit menopause when they are in their 51s.
Most women who get pregnant after their 45th birthday usually need some reproductive assistance and technology to make them pregnant. These women resort to 'assisted reproductive technology and use either their own 'fresh' eggs or their 'frozen' eggs to get pregnant.
It is rare at this age to be pregnant by natural means. But a majority of these women (71%) who get pregnant after they hit 45 years do so using donor eggs. This yields a better outcome to the process, according to CDC.
Safety of later-in-life pregnancy
Mary Jane Minkin, Clinical Professor at Yale University School of Medicine opines:
"The amount of blood that's circulating through your body increases when you're pregnant,"
She continued:
"If you're older, your heart might not be able to handle that stress."
Women who are older than 35 years of age at the time of pregnancy also tend to have higher chances of hypertension and diabetes during pregnancy and maybe it might continue later in life.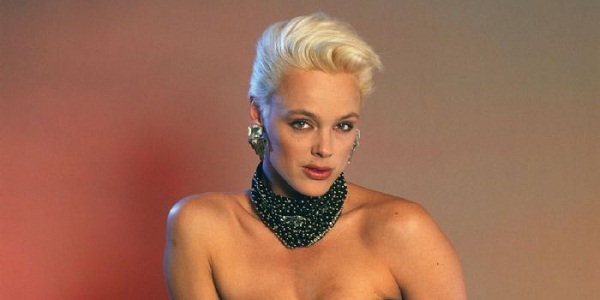 To have a baby at such a later stage in life also means that parents may not be around to take care of them throughout their childhood. But increasingly more and more career-oriented females are opting for later-in-life pregnancies.
In 2016, 786 babies were born to women the age of 50 and above. A constant highly efficient professional assistance is required for such a pregnancy.
Brigitte Nielsen and her family
Brigitte has been married five times with four children. Her first husband was Kasper Winding (1983-1984). Her son Julian was born on 12 April 1984.
She married actor Sylvester Stallone on 15 December 1985 and divorced in July 1987. There were no children in this marriage. Brigitte had a second child son Killian on 15 December 1989 with her then-fiance Mark Gastineau.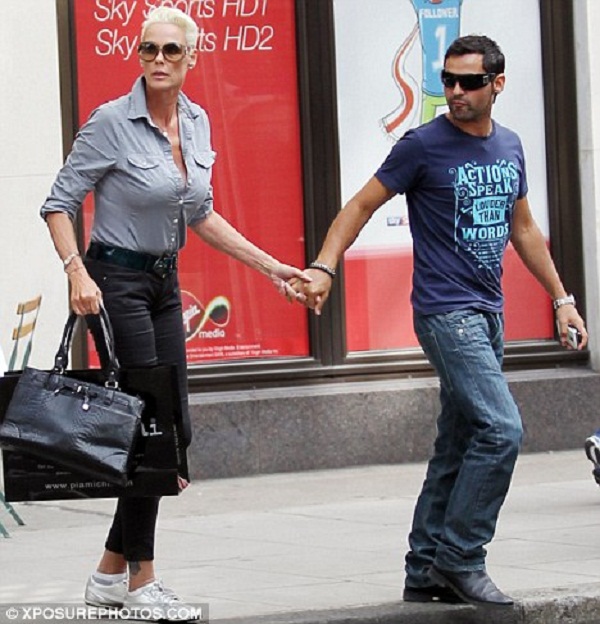 She married director-photographer Sebastian Copeland and was with him from 1990 to 1992. She married Raodt Meyer and the couple had two sons; Douglas born on 19 April 1993 and Raoul born on 21 May 1995. After she divorced Raodt, she married bartender Mattia Dessi, 39, and resides with him in Palm Springs, the USA.
Short Bio on Brigitte Nielsen
Brigitte Nielsen is a Danish-Italian actress. In addition, she is also a singer, columnist, and model. She is widely famous for her role in Red Sonja, Cobra, Rocky IV, Beverly Hill Cops II, and Snowboard Academy. Nielsen has also gained popularity as the ex-wife of Sylvester Stallone. More Bio…