Bristol Palin divorce from Dakota Meyer, her talks about plans with 'Teen Mom OG' and future!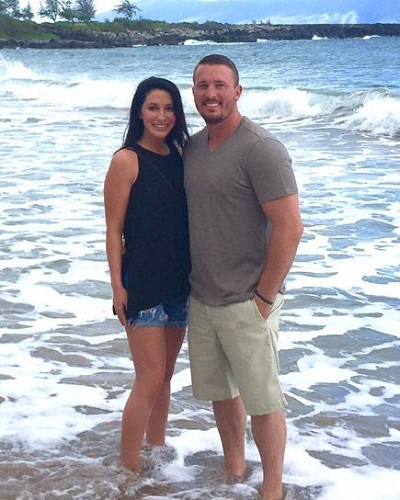 Bristol Palin and Dakota Meyer's marriage has come to a dead end. She was married to Dakota Meyer for almost two years! The couple has not ceased to surprise the fans with the relationship and this time with the divorce. So who filed for divorce and why?
Dakota's implied message for Palin via an Instagram post:
Bristol Palin and Dakota Meyer's divorce
PEOPLE has confirmed that the couple has decided to divorce. And Meyer's has even moved out of their home. Only nine months before the couple had good news to share with the world. Bristol had given birth to the couple's second child, a daughter they have named Atlee Bay.
The couple had tied the knot two on June 7, 2016, at a wedding that took the fans by surprise. According to sources, Meyers has moved out of their home in Austin, Texas around Christmas. At the end of January, he had filed for divorce.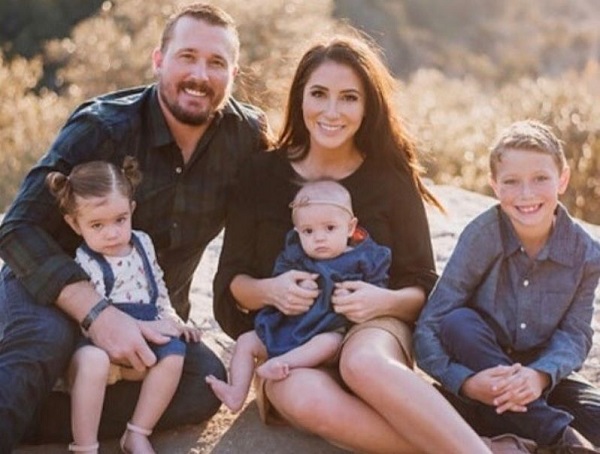 Bristol Palin and Dakota Meyer's bumpy relationship
The couple first met in the year 2014 in Alaska. Meyer is a former U.S. Marine who was there filming an Amazing America episode. After months of dating, the couple was happy to be engaged by March 2015.
But only after 2 months of engagement, the couple breaks up. There were rumors that the main reason was the fact that Meyer's tried to hide his previous marriage to Cassandra Wain.
At the time, Palin had posted:
"I know God's plan is greater than anything else, and [my son] Tripp and I are in Alaska beginning to rebuild our lives under much different circumstances than we anticipated."
Also read Jennifer Hudson's disappointing decision on 'The Voice.' Jennifer and David Otunga's Divorce
Bristol Palin and Dakota Meyer's first baby
It seemed that the two had decided to part ways forever. But then a bombshell, Plain was pregnant. She shared the good news with the fans but hesitated to reveal the baby's father.
"I know this has been, and will be, a huge disappointment to my family, to my close friends, and to many of you."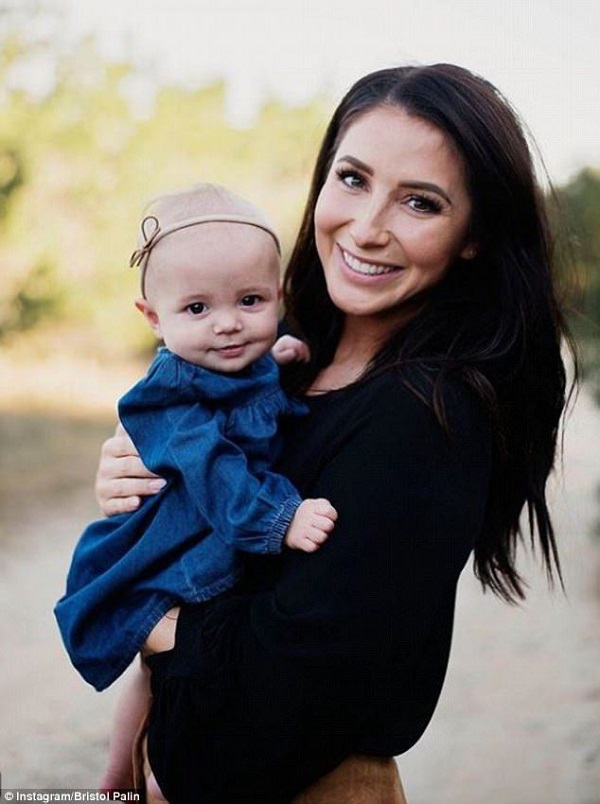 After Sailor was born Meyer filed legal documents and asked for joint legal and physical custody. This move of his highly was disliked by Palin's mother. She stated:
"For many months we have been trying to reach out to Dakota Myers (sic) and he has wanted nothing to do with either Bristol's pregnancy or the baby. Paramount to the entire Palin family is the health and welfare of Sailor Grace." 
Meyers was given the joint custody of Sailor and Sailor's surname was also changed to match with Meyers.
Bristol Palin and Dakota Meyer's surprise wedding
But the couple could not stay off each other and reunited. The couple was in a custody battle over their first daughter Sailor Grace. Then unexpectedly, Palin, 29, and Meyer, 31, had announced they were a husband and a wife! Surprise Surprise!
"On one hand, we know that everything happens for a reason, and there are no mistakes or coincidences. On the other hand, we learn that we can never give up, knowing that with the right tools and energy, we can reverse any decree or karma. So, which is it? Let the Light decide, or never give up? The answer is: both."
Also read Ellen Degenere's divorce rumors! Is it true?? Click to know!
With a surprise wedding in June 2016, the couple forever tied the knot. At the time, the happy couple had stated:
"Life is full of ups and downs but in the end, you'll end up where you're supposed to be. We are so happy to share with loved ones the wonderful news that we got married!"
Palin also has a son Tripp, 11 from the previous relationship with Levi Johnston. She too was engaged to Levi and was set to marry him. But the relationship had crumbled and the two had parted ways.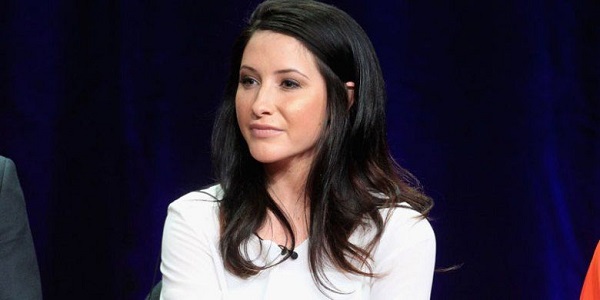 Bristol Palin After the divorce
After the divorce, Bristol decided to join the 'Teen Mom OG'. In an interview she talked about the responsibility she has taken for her children and further relationship expectations:
"[I'm] freshly divorced & single forever lezzbereal. I  am not ready to date.

Honestly (right this second) no. My focus is on God and my kids…a relationship/guy isn't even close on my radar."
Guess she plans to stay unmarried for a long time now!
Bristol Palin's short bio
Bristol Palin is an  American public speaker and reality television personality. Her full name is Bristol Sheeran Marie Palin. She was born on October 18, 1990, in Wasilla, Alaska, U.S. She has 4  siblings. Bristol is the second child and first daughter of her parents Todd and Sarah Palin.
She has performed in the 2010 season of Dancing with the Stars and had finished third place. More bio…
Also read Bristol Palin: her recent delivery, her teenage pregnancy, her relationships, and her challenges: Learn on all that here!
Reference: (people, theashleysrealityroundup, Wikipedia)