Britain's Got Talent Judge Amanda Holden Called out inappropriate in Semi-Final Show for VERY revealing dress!!
Amanda Holden has been criticized for her revealing dress which she wore in the live semi-final of Britain's Got Talent. Twitterati trolled her for wearing a dramatically low-cut dress.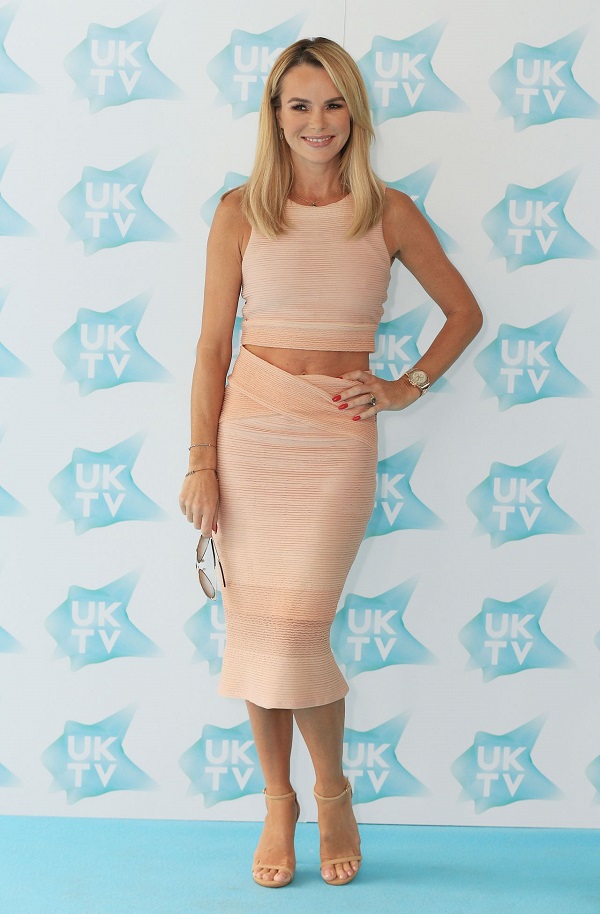 Amanda's Dress on Semi-Finals
2017's Britain's Got Talent semi-final was a hell of quirky and talented acts. But one thing which caught everyone's eyes and couldn't stop reaction was the judge, Amanda Holden.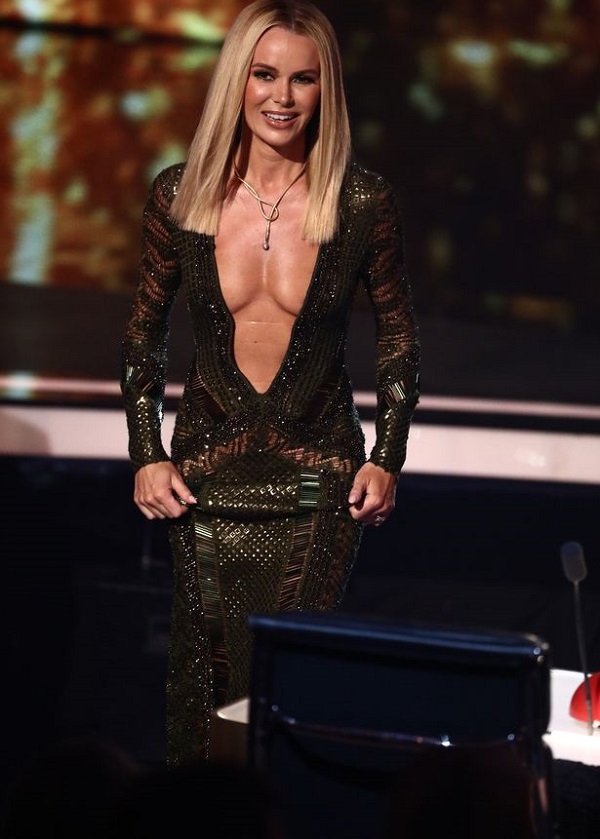 She came out with her co-judges, Alesha Dixon, Simon Cowell, and David Williams, wearing not much. Amanda wore a Julien Macdonald dress which was cut far lower than her cleavage and back too.
Further, her Julien Macdonald dress featured a plunging neckline, open back and cut out crochet details, which caused a shock reaction on social media.
Then the Twitterrati's had a lot of complaints about her for wearing such a revealing outfit on the family show. A source confirmed, in a statement given to the Huffington Post.
"We will assess these complaints before deciding whether or not to investigate,"
Holden, the presenter joked about the strong reactions her revealing dresses can provoke,
"Will people be complaining to Ofcom? I hope so, I really do. I haven't done my job if they aren't."
However, some viewers found her low-cut ensemble as no joke. The dress seems to have shocked even the more open-minded members of the talent show's audience.
You may like to read Amanda Holden is petrified after a male in a Volkswagen car follows her and parks his car in her driveway
Twitter reactions
Here are some reactions on Twitter:
Now I'm no prude and I love a plunge dress

But Amanda Holden on BGT is it too much??? It's a family show

— beautydevine (@gabriel200506) June 1, 2017
Totally inappropriate dress for a family show Amanda Holden #BGT Just because you can doesn't mean you should! #havesomeclass

— Rach ann (@RachWasblonde) June 1, 2017
A family show, kids watch. Tell Amanda Holden to dress better and not look like she's walking the streets later. #BritainsGotTalent

— Linzi Osburn (@L_Osburn) June 1, 2017
amanda holden has put her dress on back to front #BritainsGotTalent pic.twitter.com/0NRXoYQVMv

— Danny smith (@doglab) June 1, 2017
So Amanda is effectively topless on #BritainsGotTalent tonight

— Amy Russell (@AmyR_26) June 1, 2017
What the hell is Amanda wearing on BGT, totally NOT suitable #BGT #BritainsGotTalent

— Karen Snow (@KarenSnow1) June 1, 2017
#BritainsGotTalent Half term hols with kids watching- sort yourself out Amanda Holden – not good!

— Liz Lawrie (@Lawrieliz) June 1, 2017
However, others found it less shocking than her 57-year-old co-host Simon Cowell's unbuttoned shirt:
Not sure what's worse, how much chest Amanda Holden is showing or how much chest Simon Cowell is showing #bgt2017 #BritainsGotTalent ??

— Sammie Walmsley (@sammiejayne26) June 1, 2017
Twitter, I despair (of myself). Because of you, I'm actually turning on my tv just to see exactly what Amanda Holden is wearing ?

— Cate Moore (@cate_a_moore) June 1, 2017
Also read BGT Judge Amanda Holden has a bandaged leg post-surgery for fractures while on a holiday!
Amanda Holden properties
Amanda Holden and her husband Chris Hughes possess two properties. One is her regular family home situated in Surrey and the second one is in Cotswolds and it is a countryside family retreat. Amanda is fond of bold colors and prints which are reflected in the interiors of her both homes. The couple had put in a lot of characters to the property by means of patterned wallpaper, Kitsch accessories and also pieces picked up from her own Bundleberry for QVC collection. Read more…
Short Bio on Amanda Holden:
Amanda Louise Holden is an English television presenter, actress and singer, best known as a judge on ITV's Britain's Got Talent since the show began in 2007. More bio…