British actress Gemma Atkinson posts about breastfeeding her daughter Mia! Her fans praise her for it!
Breastfeeding is best for a baby! Hence when British actress Gemma Atkinson who recently delivered a baby girl named Mia posted on breastfeeding her baby, her fans were all praise for her.
Gemma Atkinson and her breastfeeding post
The actress talked about her breastfeeding her baby and how it helped double her size. Gemma wrote:
"Some of us are C section Mums, some of us are water birth mums, some are assisted birth mums.

"Some of us are bottle feeding mums and some of us are breast feeding mums.

"Whichever you are, YOU ARE DOING GREAT! I've found the last month a whole new ball game and I'm constantly learning new things along the way.

"I personally chose to breast feed Mia and at first it was tough, and tiring and at times frustrating for us both. We persevered and eventually it clicked. She piled on her weight and almost doubled in size."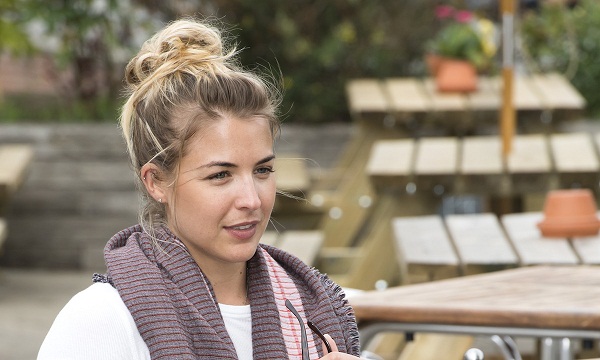 She added that though nipples maybe sometimes a bit sore after breastfeeding the baby, nipple balm can relieve the pain and soothe it. She has even switched to breastfeeding her baby at night and feels good about it. Gemma, 34 wrote further:
"When I switch to bottle I've been told to stock up on cabbage leaves for soothing so hopefully they work too!"
Her fans praised her for this post.
Gemma Atkinson and her previous post
A few days back, Gemma had spoken about the sleepless nights after Mia's birth. She had said in a posted video:
"Mia is asleep and Norman [her other dog] is down the stairs, so I'm having a bit of one-on-one with Olly Bolly, because I don't want him to feel left out and I think he has done a little bit today."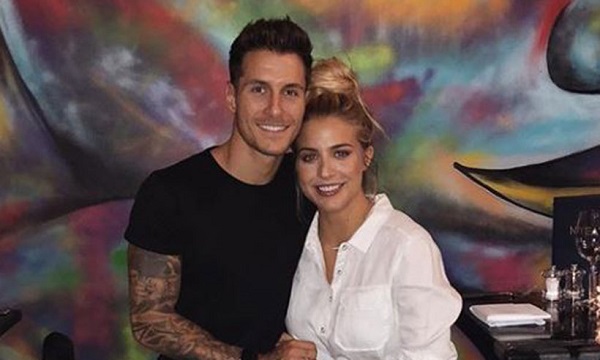 Kissing her dog, she said:
"you don't need to though."
Talking of her sleepless nights, she said:
"So we had that long-awaited night where baby didn't want to sleep,"

"You just wanted to chill and make funny little noises like a T-Rex with your eyes open, having a little play for almost four hours."
But she was happy to share baby duties, with her boyfriend Gorka Marquez and stated:
"Papa's is home tonight so be awake all you like. @Gorka_Marquez is on the night feeds. #SorryGorks."
Gemma Atkinson and Gorka Marquez – the relationship and delivery
Gemma is dating Gorka Marquez who is a professional dancer. In February this year, she announced that she was pregnant. Her daughter Mia came on 4 July by cesarean section.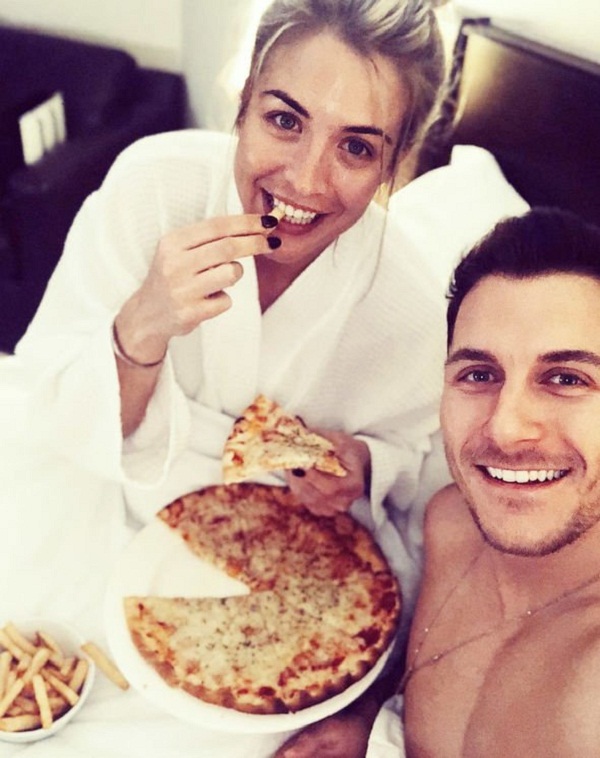 She put on her Instagram:
"And just like that, we're a three! Our beautiful baby daughter arrived on Thursday 4th July and myself and Gorks couldn't be happier. She's incredible and she certainly made an entrance, giving us all quite a fright at times! Little Miss independent already!"

"Thank you SO much to the nurses & doctors at The Royal Bolton Hospital who did the most incredible job taking care of myself and my baby,"
Short Bio on Gemma Atkinson
Gemma Louise Atkinson is a British actress and former glamour model known for playing Lisa Hunter on Hollyoaks. Similarly, she was on three spin-off series, Hollyoaks: After Hours, Hollyoaks: Let Loose and Hollyoaks: In the City, Tamzin Bayle on Casualty and Carly Hope on Emmerdale. More Bio…
Source: Manchester Evening News