The British horse racing legend John McCririck died due to lung cancer on 5 July 2019 at age 79!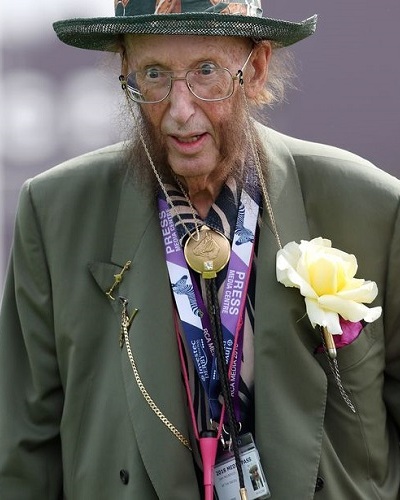 The horse racing legend, John McCririck is dead.
He passed away last week due to lung cancer.
He is survived by his wife Jenny who is lovingly called Booby.
---
John was preparing her in advance of his death. He was 79.
John McCririck and his death
He was a horse racing broadcaster and very famous on the London race course. John McCririck died last week at the age of 79. On 5 July 2019, his family confirmed that John was no more.
He had died the same day and was battling health issues for some time now. The family has decided to hold a private funeral.
The family statement read:
"His flamboyant broadcasting style from the heart of betting ring proved extremely popular with racing fans and beyond."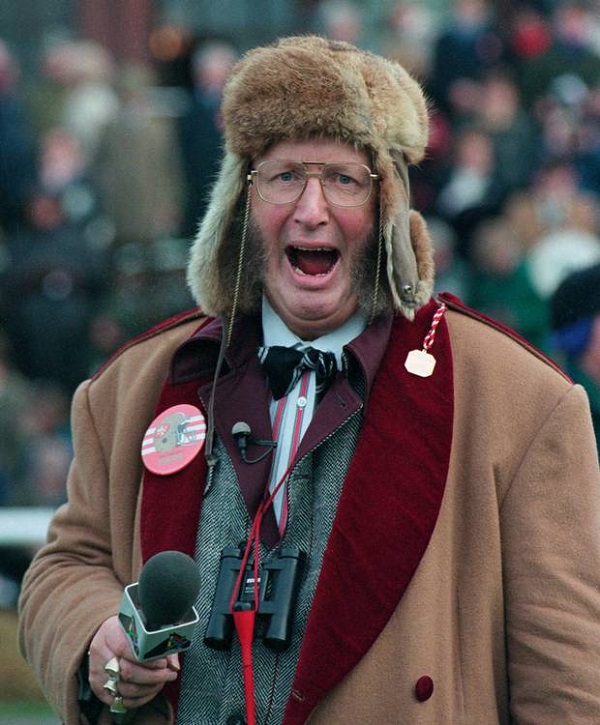 They referred to him as an award-winning journalist and broadcaster and the face of British horse racing for many years.
John McCririck and his personal life
John resided in North London with his charming wife of 48 years, Jenny. He used to call her Booby and this was after a bird who is "stupid and pathetically easy to catch and squawks a lot".
John had said last October that he would not live to see another summer. He had said:
"Life is empty. I don't expect to be alive this time next year. It's a question of slipping away.

"I've prepared the Booby [his wife, Jenny] for it. When I'm gone she knows exactly what to do and she'll be fine."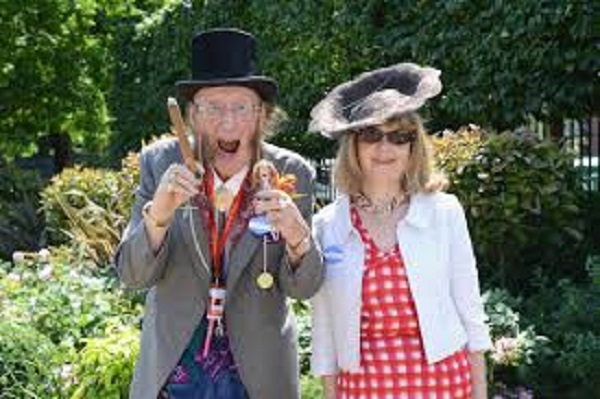 John McCririck and his career
Click to read more about American actress and producer, Julia Roberts talking about the new film 'Wonder'! Her love for horse-riding and its benefits!
John was a great horse racing expert and broadcaster. He was on for 28 years on Channel 4 Racing. But he was dropped from the show. He accused the channel of ageism and had approached an employment tribunal against the channel seeking £ 3 million in damages.
But he lost the case. The channel and witnesses said that John was offensive and irritating and the panel also said that he was bigoted and a male chauvinist.
John had suffered a severe bout of flu last year. He had chest problems and suffered a three-stone weight loss due to it. His thin frame shocked his fans. John spoke about it and attributed it to the sacking by channel 4.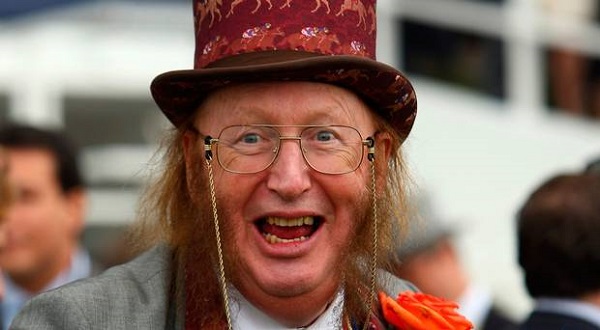 He said:
"When I was sacked by Channel 4 racing in 2012… you feel depressed.

"You lose a purpose in life. I wake up now in the morning and what have I got to do?

"I worked every day for over 50 years. I've never been late for a job, I've never missed a day's work ever. And work comes first as you can't support your family if you're not working."
He was famous for his flamboyant style, signature deerstalker hat, and sideburns.
Click to know more about Bill Gates's Daughter Jennifer Katharine Gates Love for Horse Riding and Supported by Multimillionaire Dad!! Wanna know her Relationship Status? Check out!
Source: the sun UK, independent UK