British pop singer Rosie McClelland: Her wonderful pairing with her cousin Sophia Grace, her individual career, and her family!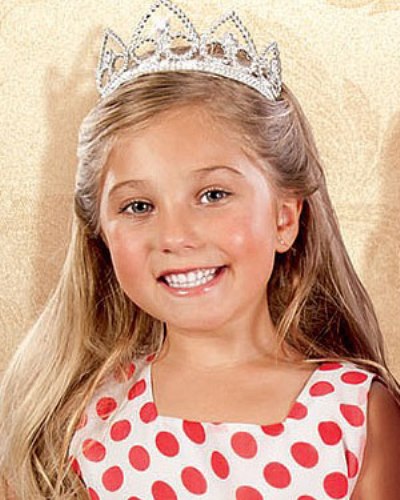 The wonder singing duo
Rosie McClelland and her cousin Sophia Grace Brownlee has taken the internet world by storm. The two are a singing duo and have a lot of fan following. 14-year-old Rosie and 17 years old Sophia started uploading music videos of covers of eminent singers on their YouTube channel.
The cousins' singing was greatly appreciated. Their music videos got a number of hits but the video most watched was their video which was a cover version of the Nicki Minaj song 'Super Bass'. This was posted on 19 September 2011. This video had gone viral and had gathered more than 52 million views.
Sophia Grace went on to create her own YouTube channel and started making her own original songs. Her first two singles namely Best Friends and Girls Just Gotta Have Fun both were posted on her official YouTube channel and made it to the Billboard Top 100 Chart.
She got an opportunity with Capitol Records, France and signed a recording deal with them. Her third single Girl in the Mirror was released on 9 June 2016 on iTunes. Silento featured on this music video.
Rosie in the meantime started her own YouTube channel and started posting details about her life on it. She also sang a cover of Little Mix's 'Touch'. Introducing her new video, Rosie had said:
"Hi everyone, I'm back! I know from some of the comments on my last video you wanted to hear me sing so here it goes!"
She had further added:
"I am so happy my fans like the new videos I am posting and I'm so excited they all get to finally hear me sing. I'm hoping to have my own single soon,"
She ends the music video with a cute little dance.
The duo also made a lot of appearances on The Ellen DeGeneres Show. They made their first appearance on the show in 2011 following their viral video of Super Bass. They even started their own segment called 'Tea Time with Sophia Grace and Rosie'.
In this segment, the two singers used to invite and interview top singers of the music industry such as Miley Cyrus, Katy Perry, Taylor Swift, and the like.
At the 2012 Teen Choice Awards, the two little pop singers received the Choice Webstar award. They were also a common sight at the various prestigious music award functions and serves as correspondents at the red carpet events.
Sophia and Rosie's diverse roles
Rosie like her cousin has also made a lot of TV and film appearances. The two were cast in Sophia Grace and Rosie's Royal Adventure, produced by Nickelodeon and released in 2014. It just had a fair rating and 4.2/10 on IMDb. They also were featured on ITV's show The Xtra Factor.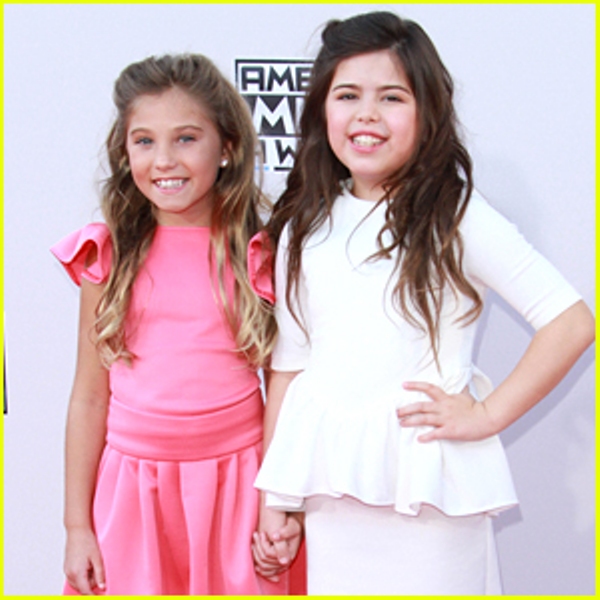 The singing cousins have also released two illustrated storybooks in 2013 and 2014. The two books received critical acclaim and were successful and sold well.
Two-doll pack of Sophia and Rosie was also manufactured and sold at Walmart. It is a sophisticated version and on pressing the doll's belly, the Super Bass song is heard.
You may also like to read British teen pop sensation Sophia Grace Brownlee! Know about her rising career, her family, and her cousin Rosie McClelland!
Rosie's life before fame and her family
Rosie was born on 7 September 2006 in Essex, England. Her parents help her with her videos. Her mother is Danielle Brownlee. She has a younger brother called Romeo.
Since Rosie is still small and young, all her internet activities are supervised and monitored by her parents especially her mother.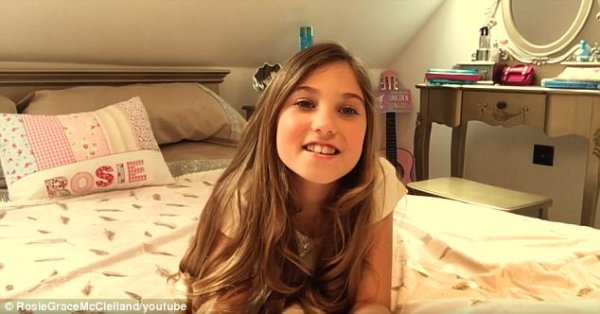 Rosie has metamorphosed from a shy singer accompanying her cousin Sophia to a great singer with a strong voice. We wish her the best in her career and future!
Short Bio on Rosie McClelland
Rosie McClelland is a British child Actress, pop singer, and media personality. She is best known as one of the duo Sophia Grace & Rosie. She is famous for performing as a duo with her cousin Sophia Grace Brownlee. They quickly gained popularity by making regular appearances on The Ellen DeGeneres Show. The duo also posted a cover version of the Nicki Minaj song "Super Bass" that went viral on YouTube. More Bio…