British singer Ellie Goulding married her fiance art dealer Caspar Jopling in Yorkshire, England on Saturday 31 August 2019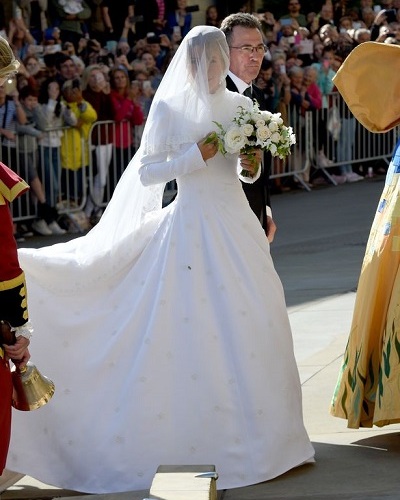 It was a lavish wedding! There were many celebrities in attendance at the wedding of British singer Ellie Goulding and her beau art dealer Caspar Jopling. The two engaged last year.
Ellie Goulding weds Caspar Jopling
Ellie Goulding, 32 is a famous singer from the UK. She was dating and was also engaged to the art dealer Caspar Jopling. The couple walked down the aisle together this Saturday 31 August 2019. T
heir wedding ceremony took place in Yorkshire, England. Many celebrities attended her wedding and it was a lavish affair.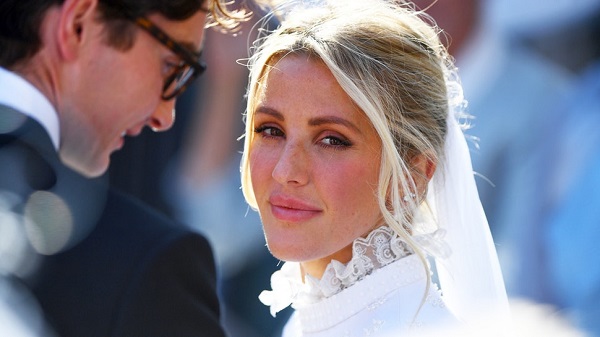 Ellie was looking beautiful in a white custom-made Chloe gown. There was a long veil over her face. She arrived in a blue Volkswagen minivan which was decorated with lovely and chosen flowers. People around her vehicle cheered as she arrived and alighted. The day was clearly windy and her attendants had a tough time keeping her long-sleeved, high-necked dress in place.
The well-wishers and the guests
Ellie's wedding was attended by a number of celebrity friends. Among the guests were big names such as Sarah Ferguson, her two daughters, Princess Beatrice, and Princess Eugenie, Katy Perry, Sienna Miller, and Orlando Bloom.
Well-wishers lined the street leading to the gothic York Minster Cathedral in Yorkshire. They wanted to wish the couple and also have a close glimpse of them and the guests.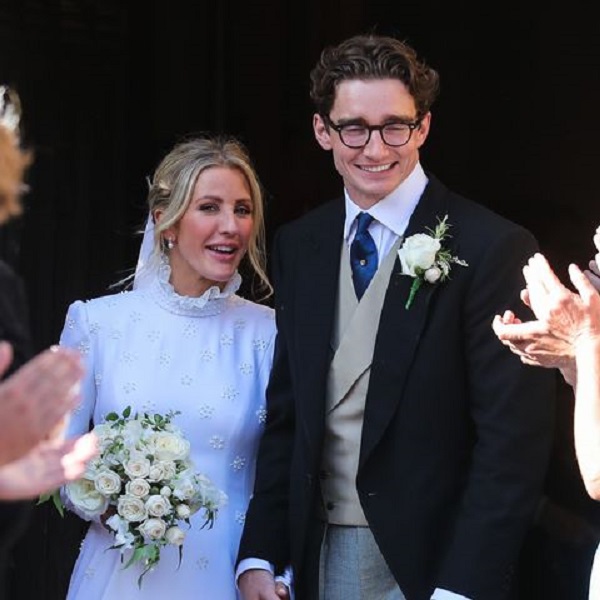 The reception took place at the stately grounds of Castle Howard in Yorkshire. The couple was seen around in the town as they went for their beauty treatment before their big day.
Ellie Goulding and Caspar Jopling-their relationship
Ellie and Caspar began dating in the year 2017. Caspar calls her Elena on social media. Ellie's picture first came up onto Caspar's Instagram on 22 May 2017. This seems to have been their first romantic weekend together. He captioned this picture:
"Weekend of art, Ricky gervais and stodgy mushroom pate".
The pair were together in several high-profile events together. For Caspar's work, Ellie had accompanied him to New York. But they came back later. Ellie said that New York City is not for the faint-hearted and is an insane city.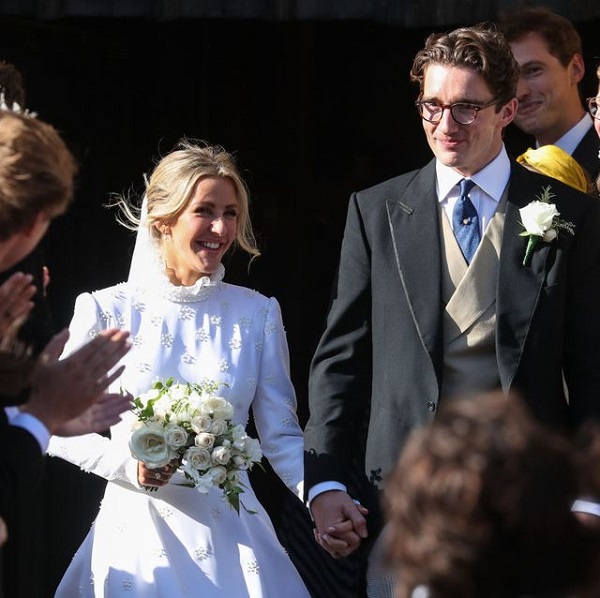 On 7 August 2018, Caspar announced on his social media that he and Ellie have got engaged. His post picture showed Ellie showing off the engagement ring. He wrote:
"I get to spend the rest of my life with this truly extraordinary and beautiful, beautiful person. No one has ever made me feel more full of life, knowledge, happiness, or love. Hope, passion, confidence, and more love."
He continued:
"There is no one I have ever been more complete with and there is no one I will ever feel more complete with. I look forward to a lifetime of exploring the world together, crying with laughter at stupid jokes, chatting into the early hours of the morning about art, music, the world, and the future. I love you Elena,"
Ellie revealed at that time:
"I think he got a bit over excited and proposed the week before he was planning."
Short Bio on Ellie Goulding
Ellie Goulding is an English singer, songwriter and record producer. She is popular for her debut album Lights, which reached #1 on the UK charts. She won the Critics' Choice BRIT Award in 2010. In 2015, she was nominated for Grammy Awards for the first time for her single "Love Me like You Do". More Bio…
Source: ES Insider