British teen pop sensation Sophia Grace Brownlee! Know about her rising career, her family, and her cousin Rosie McClelland!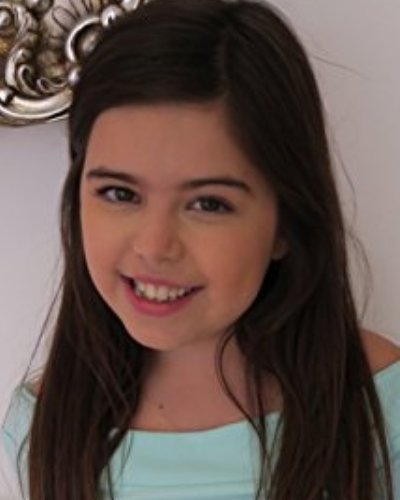 An eight-year-old singer's music video goes viral
Sophia Grace Brownlee is a British pop singer and internet personality. She is one of the singing duo Sophia Grace and Rosie McClelland.
She was only 8 years old and in school when her parents uploaded her video with her cousin Rosie McClelland. The two were singing and dancing to the popular song of Nicki Minaj Super Bass'.
The two were in dressed in pink with tiaras and tutus. This sassy video was posted in 2011 and soon got viral. It garnered around 52 million views.
This video was also watched by Ellen DeGeneres who then invited Sophia and her shy cousin Rosie to appear on her primetime show The Ellen DeGeneres Show.
Sophia and Rosie are recurring guests on the show. They then had their own segment called Tea Time with Sophia Grace and Rosie.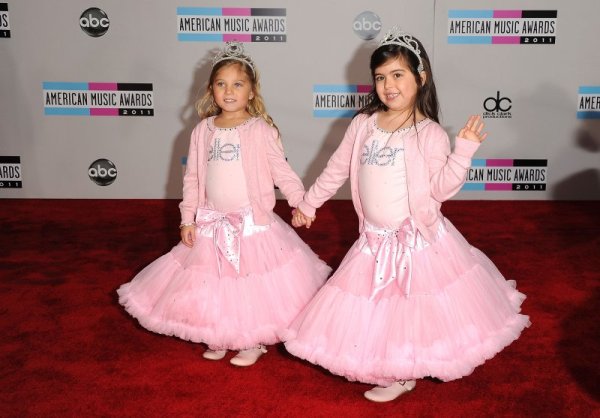 In this segment, the young little girls would invite and interview ace singing stars such as Taylor Swift, Katy Perry, Miley Cyrus and the like on their show. Due to this, Sophia and her cousin Rosie won the Choice Webstar award at the 2012 Teen Choice awards function.
Sophia has also released three singles. Her first and second singles were released on her own YouTube channel and were named Best Friends and Girls Just Gotta Have Fun.
These two made it to Billboard's Top 100 Chart. These two got 118 million views. Sophia signed a contract with Capitol Records France and released her third single called Girl in the Mirror'. This was released on 9 June 2016 and featured Silento.
Sophia's acting career
Little Sophia and her cousin also appeared in 2013 in #The BritBrats for which Sophia had received $ 2119.70 plus $ 1000 as the travel stipend. Sophia was also part of #RevengeOftheBritBrats.
She was offered the role of Little Red Riding Hood in Disney's 'Into the Woods' in 2014. However, after 1 week of the filming, Sophia quit and was replaced by Lilla Crawford. Sophia's father Dominic Brownlee later explained that his daughter has decided to withdraw from the film since she was too young for the show.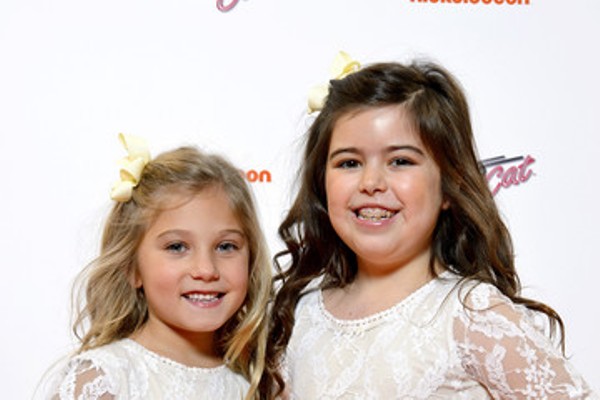 He said:
"After careful consideration, we as parents felt, as rehearsals progressed, that she was too young for this part. It was a joint decision between us and the director and producer of Into The Woods, to withdraw Sophia Grace from the film."
Sophia and her cousin Rosie also were cast together in the movie Sophia Grace and Rosie's Royal Adventure. Released in May 2014, this film was produced by Nickelodeon.
It has a rating of 4.2/10 on IMDb. There are supposedly other projects in the pipeline but they have yet not been announced. Sophia had received $ 50000 for the film.
It was a five-picture contract with Sophia expected to get $ 75000 if 2nd and a 3rd sequel is made and $ 100000 if 4th and 5th are made. Sophia in 2017 has been a Judge on the ABC reality show called The Toy Box in season 1.
She and her cousin Rosie have released two illustrated storybooks. These have become very popular and sold many copies.
A two-doll pack of Sophia and Rosie is also sold at Walmart and on pressing the doll's belly, Super Bass song is heard. In 2017, she has also released two more songs-Hollywood and Why U Mad.
You may also read Meg Crosbie- A child actress who is busy building herself as an American actress, singer, dancer and model!
Before Fame
Sophia Grace was born on 18 April 2003 in Essex, England. Her parents are Carly and Dominic Brownlee. Her parents are extremely supportive of her and supervise and monitor her acting career and YouTube account.
She has a younger sister called Belle. Sophia Grace is a highly talented teen and her voice and singing are wonderful. This budding singing star is out to capture the world with her great voice and acting.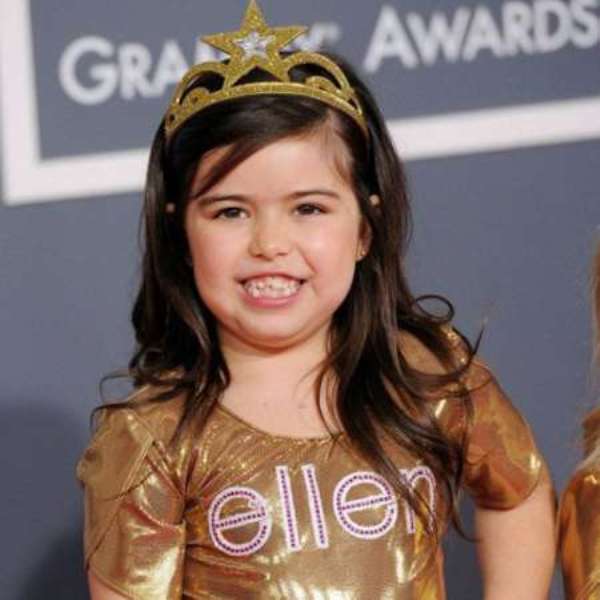 Also read British pop singer Rosie McClelland: Her wonderful pairing with her cousin Sophia Grace, her individual career, and her family!
Short Bio on Sophia Grace Brownlee
Sophia Grace Brownlee is a British child Actress, pop singer, and media personality. She is best known as one of the duo Sophia Grace & Rosie. She is famous for performing as a duo with her cousin Rosie McClelland. They quickly gained popularity by making regular appearances on The Ellen DeGeneresShow. The duo also posted a cover version of the Nicki Minaj song "Super Bass" that went viral on YouTube. More Bio…