Britney Spears Dances with Longtime Manager After Ditching Her Wedding Ring!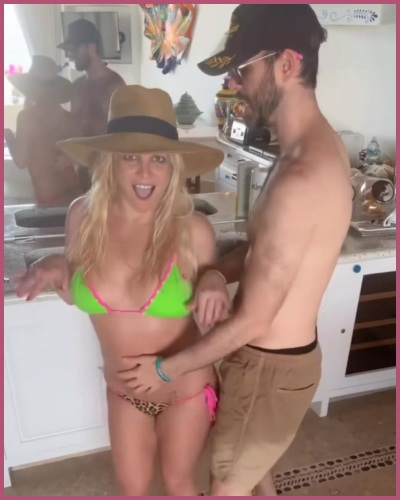 Britney Spears enjoyed a mini Mexican vacation with her longtime manager Cade Hudson where the singer appeared ringless.
The singer then danced with Hudson in a new Instagram video.
Her husband Sam Asghari also ditched his wedding ring as he ran errands in Los Angeles a  few days ago.
---
Britney Spears is having a great time with her manager
Britney Spears continues fueling rumors of her marital troubles.
The pop star once again ditched her wedding ring amid rumors that she and Sam Asghari are breaking up their marriage.
The Grammy winner who has recently been enjoying her best life with her manager Cade Hudson continues ditching her wedding ring in every new Instagram post.
On Friday, the Toxic singer shared a video of her and Cade dancing to Robin Thicke's Blurred Lines and Guns N' Roses' Sweet Child O' Mine.
Fans were quick to notice that her wedding ring from Asghari, 29, was missing as she enjoyed her time with her friend.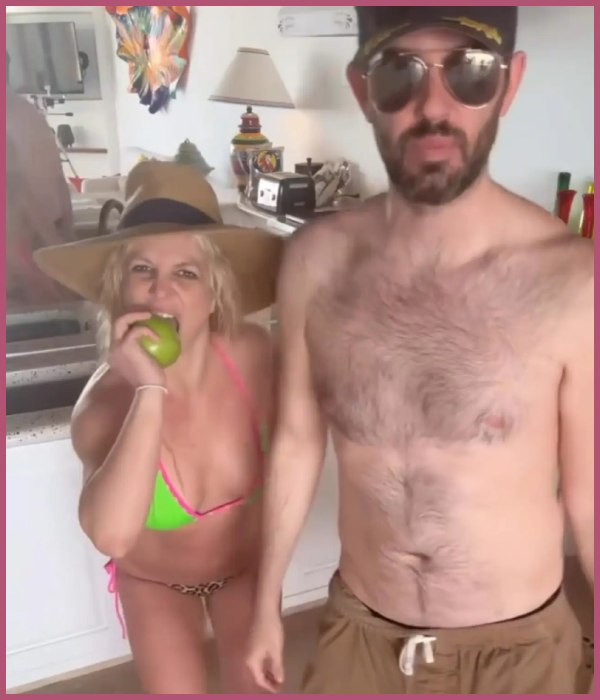 Spears fed  Hudson an apple, tossed a grape into her mouth, and showed silly dance moves in the video.
The video showed the Criminal singer showing off her figure in a pink and green string bikini top. She also paired her look with a leopard-print string bottom and a beach hat.
The couple's marital issues made headlines last week when both Sam and Britney stepped out without their wedding rings.
However, Sam's reps rubbished the rumors saying that the actor only took it off because he was filming a movie. They also added that he could not join his wife for the dreamy getaway because of his hectic work schedule.
Also, Read Sam Asghari Ditches Wedding Ring Amid Rumors of Trouble in His Marriage with Britney Spears!
Sam denied any problems in his relationship with Britney
Since then, Sam and Britney have continuously denied many accusations made against their marriage, including that Sam controls his wife's life.
He defended himself at the time, saying,
"My wife is in full control of her life and will continue to make all decisions involving her care regardless of circumstances,"
He also shared his love for Spears by sharing a rare photo of them kissing in a horse-drawn carriage from their wedding day on Valentine's Day.
Fans on social media shared their opinions on the couple's relationship after the rumors.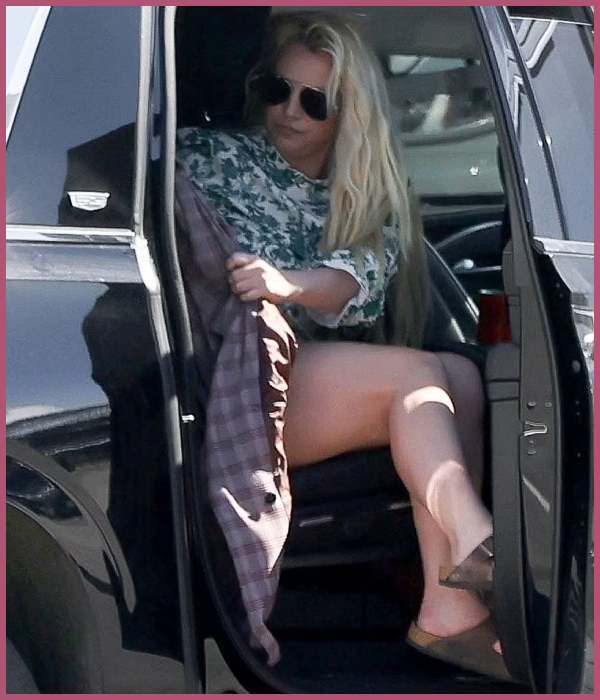 One fan wrote,
"married people don't always have to wear their rings 24/7 my parents sure as hell don't and they've been together for years."
Another fan added,
"He explained why he's not wearing his, but what about her? Hers is gone and she just took a selfie with that Cade guy and one of her labia is hanging out. Definitely not look good on her part. I wish her well and hope she's safe."
A third one was added,
"She's also not wearing her wedding ring. I hope they are solid though. She's been through too much already."
Also, Read Britney Spears Pays a Tribute to her Estranged Sister Jamie Lynn Spears on Her Birthday!