Britney Spears: is moved by the gestures of her fans in Thailand and Israel, her boundary-less performance-filled career and how she copes with her psoriasis! Learn on it here!
American singer, actress, and dancer Britney Spears is currently in Thailand for her performance in Bangkok. This trip was made memorable due to her fans and staff of the airlines that she traveled on.
'Toxic' cover by Nok Air Crew to welcome Britney Spears
Britney Spears did receive a great and warm welcome when she arrived in Bangkok, Thailand for her two concerts. To celebrate the superstar's arrival, four air hostess from the Thai carrier Nok Air recreated Britney Spears' iconic music video 'Toxic' (2003).
In the original video, Britney Spears plays a promiscuous air hostess. The four female flight attendants recreated the video's aircraft scenes of strutting through the aisles of an empty aircraft in a choreographed dance routine.
They were, however, in their uniforms, unlike the original piece in which Britney Spears is seen wearing a naked bodysuit.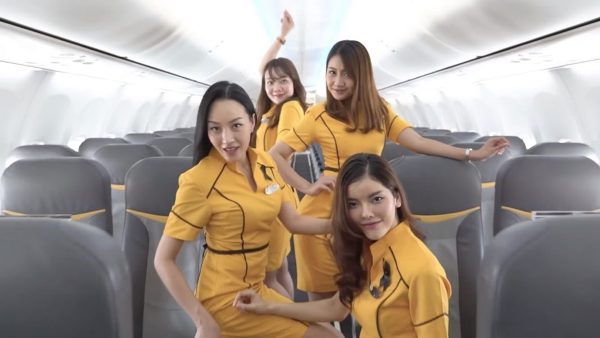 El Al Airlines' sweet gesture
In July 2017, Britney Spears is supposed to fly to Tel Aviv, Israel for a concert which is priced at$ 2 million. It will be held at Tel Aviv's Hayarkon Park on 3rd July 2017. That the Israelis are eagerly awaiting the arrival of the great singer on their ground can be known from the fact that El Al, Israel's official airlines on which Britney Spears is scheduled to fly for the concert have released a video to extend their warm welcome to this princess of pop. They too recreated a video resembling Britney Spears' 2003 music video 'Toxic'.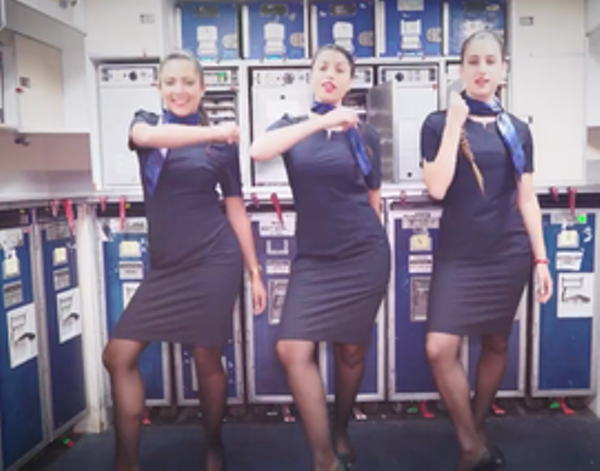 The El Al airline flight attendants in this cover video are seen lip-synching to the song as they hand out pillows to the passengers and roll a beverage cart down the aircraft aisle.
This is a tamer version of the original video in which Britney Spears is seen doing flirty dance moves and moving in the aircraft seducing the passengers. In this time of walls, red lines, and hate-filled rhetoric, people want magic and fun and liberation.
That is what Britney Spears songs give them!
You may like to read The hills and bay in the singer Britney Spears' and father Jamie Spears' lives
Her catsuit fan!
At a recent meet-and-greet, one of Britney Spears' fans came dressed in a catsuit reminiscent of her 2000 music video 'Oops!… I did it again'. Britney Spears was so impressed that she shared the video on her Twitter handle and wrote 'These fans made my day!!!!!' Britney Spears reached out to the fan in the red outfit with a brown wig and said:
"I like your catsuit!" 
After a thank you, the fan then started to sing her song and dance to it. Spears joined in and everyone present enjoyed it all.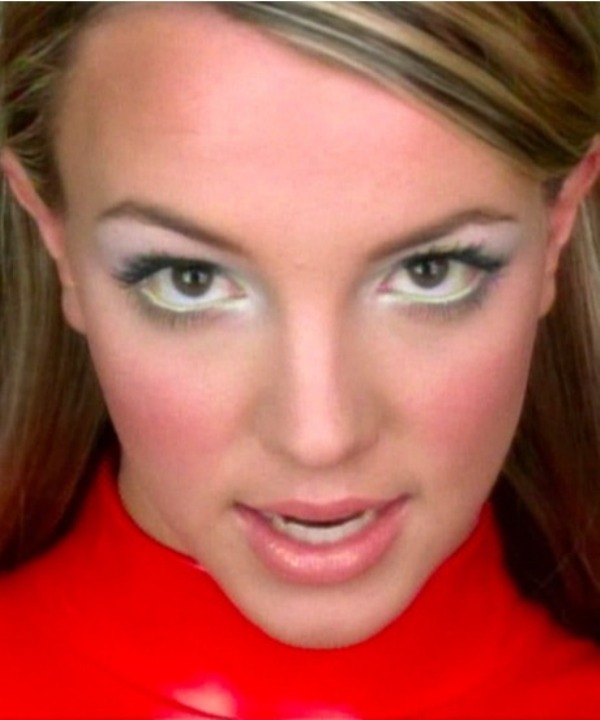 The pain behind the smile
Britney Spears is a liberating and inspirational soul who always sports a smiling countenance. But behind this entire smile, is the pain of a chronic disease that Britney Spears is suffering. She has 'psoriasis'.
In 2012, Britney Spears was a co-Judge on Simon Cowell's X-Factor show. It was probably a stressful time for her since she developed a flare-up of her disease.
When she attended the X Factor premiere party in LA, she was in a tight dress with flower details and red high heels. As she walked the red carpet, she looked gorgeous and stunning. But one thing that was glaringly noticeable was the red patches of the disease on her skin of the right heel and left ankle.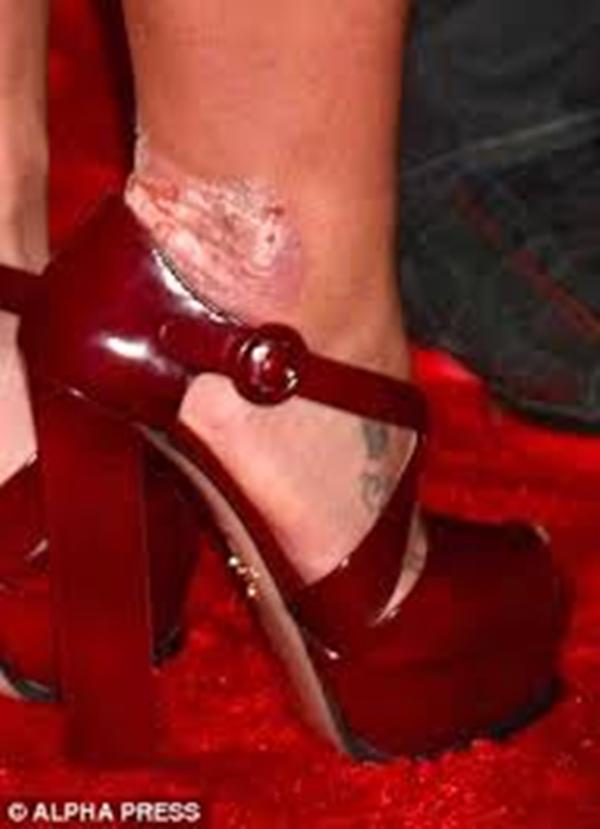 A source had revealed to National Enquirer:
"Britney has had the skin condition for a long time, but it only flares up when she's under extreme pressure. Now she can't seem to stop scratching and picking at the sores. She has a psoraisis skin cream, but she says it burns, so she stopped using it."
What is psoriasis?
It is an ill-understood chronic disease in which there is excessive growth of the skin cells due to faulty signals. This leads to hyperkeratinization and patients get red, itchy skin lesions that have a white scaly surface. It is a genetic disease that is not contagious. It has a psychological element as flare-ups are known with stress. Besides, Britney Spears, American reality TV star Kim Kardashian, and American singer LeAnn Rimes are known to have the disease. Rimes campaign was 'Stop hiding and start living with psoriasis'. Ki had revealed about it on her show 'Keeping up with the Kardashians' and she had told that her doctors have told her to lead a slow-paced stress-free life.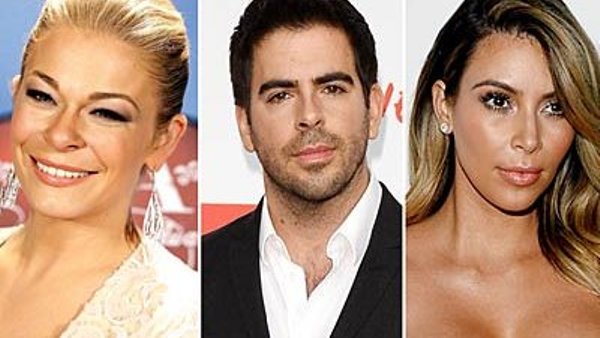 Also read Does Britney Spears lip-sync during her on-stage performances? Has she found new love?
Short bio on Britney Spears
Britney Spears is a famous American singer and dancer.  In addition to singing, she is an occasional actress. She is best known for her first and second studio albums, …Baby One More Time (1999) and Oops!… I Did It Again (2000). More bio…