Britney Spears Is Marrying Sam Asghari Any Time Soon!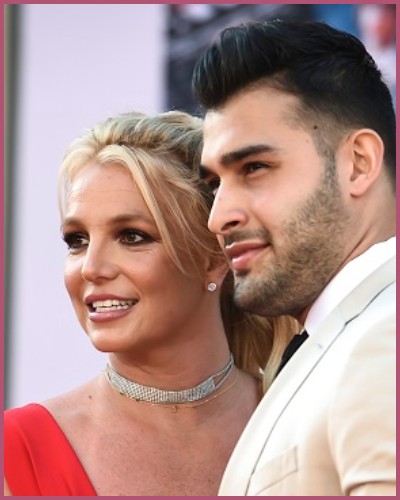 Britney Spears, 40 is marrying Sam Asghari, fitness enthusiast cum actor, 28 soon.
The couple has posted marriage is going to be a surprise.
Spears and her beau were engaged back in September 2021.
---
Britney Spears, 40, and Sam Asghari, 28 are walking down the aisle anytime soon.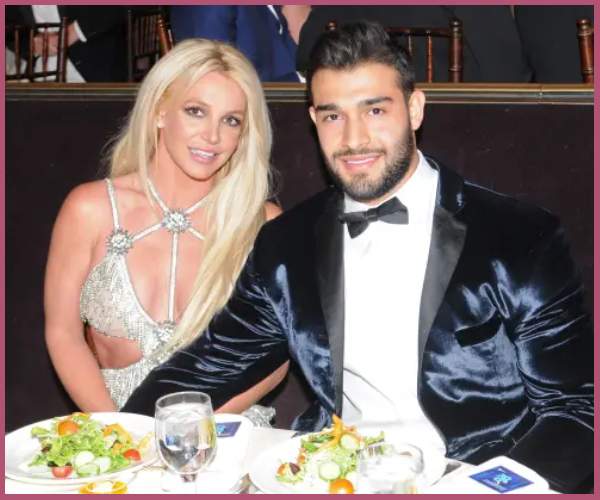 The actor posted an Instagram story dated May 8, 2022, wishing his fiancee Happy Mothers day with an added surprise.
Britney Spears had a ring on his finger when her fiance wrote,
"Our lives have been a real-life fairytale."
Sam Asghari gave a surprise not only to her baby's mamma but to whole fans of the popstar by writing,
"Happy Mother's Day to you my soon-to-be queen."
He kept on adding,
"Also The big day has been set! But nobody will know until the day after."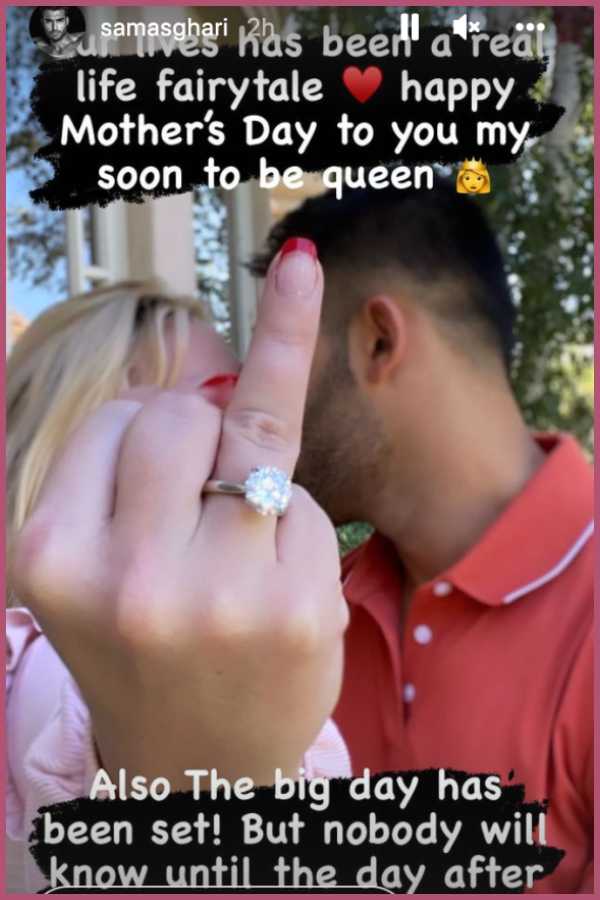 However, the pop icon may have dropped a big hint that the wedding will take place sooner rather than later – as the designs of her dress are well underway.
Britney Spears- Wedding and Her Groom
Britney Spears on the other hand revealed her wedding veil with an Instagram post of her Cat Wendy on May 8, 2022, captioning,
"Introducing Wendy 🐈 !!!  And yes, this is the veil to my wedding dress 👰🏼‍♀️ !!!"
Her Instagram post was re-uploaded while the previous one has a different story. Well, her insights on her husband-to-be are really positive as she explains she is living every woman's dream.
"Thank you baby for always reminding me what life is about … Joy, laughter, and living ❤️🌹 … My experience was a woman's dream"
Britney Spears- Relationship Timeline
Britney Spears, Grammy Award-winning singer has divorced her former husband Kevin Federline (2004 – 2007) and Jason Alexander (2004).
Likewise, she was also engaged to Jason Trawick (2011 – 2013). Spears was romantically linked with Harry Morton (2015 – 2016), Charlie Ebersol (2014 – 2015), David Lucado (2013 – 2014),  and Adnan Ghalib (2008 – 2009).
Her other boyfriends were John Sundahl (2007 – 2008), Howie Day (2007), Fred Durst (2002 – 2003), Wade Robson (2001 – 2002), Justin Timberlake (1999 – 2002), Jason Geddert (lover) (1999), Robbie Carrico (1998 – 1999) and Reg Jones (1996 – 1998).
Also, Read Britney Spears is mentally disturbed by her father's serious and non-recovering health issues! She checks into a mental health facility for 30 days!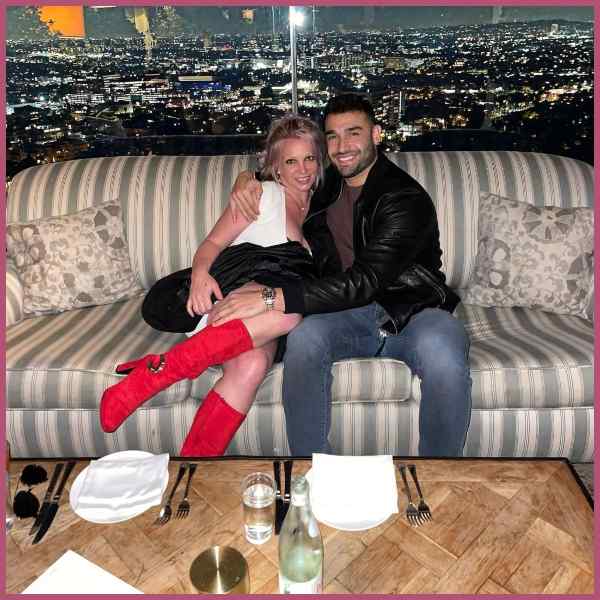 Britney Spears- Kids
The pop star is currently pregnant with Sam Asghari's child. It's going to be her third child while she shares two children with her ex-husband Kevin Federline.
Her eldest son is Sean Preston Federline, born on September 14, 2005, and the second child is Jayden James Federline, born on September 12, 2006.
Also, Read Britney Spears is engaged! Fans think her fiance Sam Asghari cannot afford a ring!!!