Britney Spears Net Worth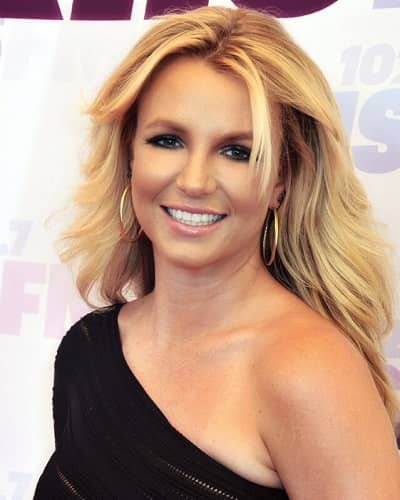 As of 2022, Britney Spears has a Net Worth of $70 million. 
Britney was one of the world's highest-paid entertainers at the height of her success in the early 2000s.
Has sold 100 million records worldwide
---
Britney Spears Net Worth (Updated 2022)
Britney Spears is a $70 million Net Worth American pop singer, actress, and performer. With her 1999 breakthrough "Baby One More Time" and the 2000 follow-up single "Ooops! I Did It Again," Britney Spears became a big presence in popular pop music and contemporary culture, and she is widely credited with rejuvenating the teen pop genre in the late 1990s. Britney Spears has sold over 100 million records globally to date. Spears is the eighth best-selling female artist in the United States, according to the Recording Industry Association of America (RIAA).
Britney was one of the world's highest-paid entertainers at the height of her success in the early 2000s. She earned $40 million from touring and record sales alone in 2002.
Britney's globe tours have grossed $500 million worldwide as of this writing. Britney made $350-$500 thousand per night playing at a Las Vegas residency between 2013 and 2017.
| | |
| --- | --- |
| Net Worth: | $70 Million |
| Date of Birth: | Dec 2, 1981 (41 years old) |
| Place of Birth: | McComb |
| Gender: | Female |
| Height: | 5 ft 4 in (1.63 m) |
| Profession: | Actor, Author, Music Video Director, Record producer, Artist, Dancer, Television producer, Fashion designer, Entertainer, Film Producer |
| Nationality: | United States of America |
KEY FACTS
Has sold 100 million records worldwide
Was the best-selling female musician of the 200s
Perfume brand has generated more than $1.5 billion in revenue
Was the highest-paid female musician from 2002 to 2012
World tours have grossed more than $500 million worldwide
Was put under conservatorship in 2008
Legal documents claim that she was "nearly out of funds" when the conservatorship began
Her estate increased by $20 million between 2014 and 2018
Recent court submissions peg Britney's wealth at $60 – $70 million
Early Life And Rise to Success
Britney Spears began her acting career as a child, appearing in stage productions and television series. Spears tried out for a relaunch of The Mickey Mouse Club but was turned down because she was too young. Spears later signed with a New York City talent agency and was cast in The Mickey Mouse Club in December 1992. Her first studio album, "Baby One More Time," debuted at number one on the Billboard 200 in 1999. After a month, the Recording Industry Association of America certified the record double platinum. The track "Baby One More Time" sold 500,000 copies on its first day, landing at number one on the Billboard Hot 100 and became the fastest-selling single of all time.
Spears' subsequent albums included singles such as "Oops!… I Did It Again," "I'm a Slave 4 U," "Me Against the Music," "Piece of Me," and others. Spears has also dabbled in acting, landing a prominent role in the 2002 film Crossroads. In 2005, she co-starred in the reality series Britney & Kevin: Chaotic with her then-husband Kevin Federline. Spears has appeared on several TV shows and produced a limited edition apparel collection for Candies.
Spears was hired as a judge on The X Factor in 2012. She was the highest-paid judge on a singing competition series in television history at the time, earning $15 million.
Britney has nine albums out as of 2020: …Baby One More Time, released in 1999. 2000's Oops!… I did it once more, Britney was released in 2001, In the Zone in 2003, Blackout in 2007, Circus in 2008, Femme Fatale in 2011, Britney Jean in 2013, and Glory in 2016.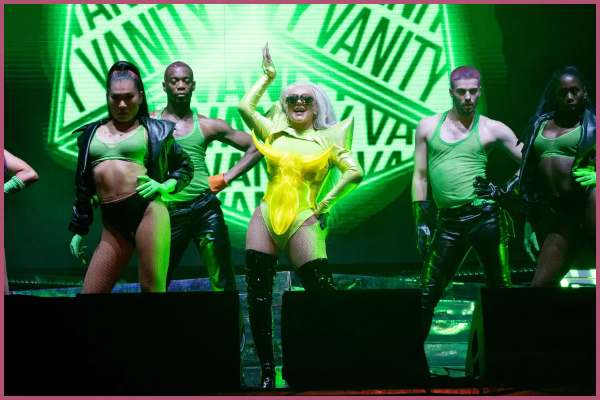 The Umbrella Incident and Mental Health Issues
Britney was going through a personal and professional crisis in late 2007. The paparazzi followed her everywhere. She'd been famous for over a decade. Spears was a new mother. She was only 26 years old. She was embroiled in a custody fight with her ex-husband, Kevin Federline. Spears was deemed to be a "habitual, frequent, and continuous user of controlled narcotics and alcohol" by a judge, and therefore lost custody of her sons. Britney practically went insane for a bit. Her father placed her under conservatorship. You'd never guess it now, but back then, that was the end. The Pop Princess had fallen and would never rise again. Britney shocked everyone by making a major comeback.
Las Vegas Residency
Britney Spears signed a $30 million contract for a residency show at Planet Hollywood in Las Vegas in 2013. The contract called for her to perform 100 shows over the course of two years. She extended the contract for her "Piece of Me" program till 2017. Britney's four-year residency in Las Vegas restored her career, bank balances, and reputation. During her time at Planet Hollywood, she did 250 shows. Spears performed her farewell Britney: Piece of Me event on December 31, 2017. Her final performance in her Las Vegas residency reportedly grossed $1.172 million, setting a new box office record for a single show in Las Vegas and breaking Jennifer Lopez's previous record.
Canceled Residency and Work Hiatus
Spears announced Britney: Domination, her second Las Vegas residency show, on October 18, 2018, with the performance planned to debut on February 13, 2019, at Park MGM's Park Theatre. Spears was expected to earn $507,000 each show, making her the highest-paid artist on the Las Vegas Strip. However, she canceled the residency in early January 2019 after her father, Jamie Spears, suffered a colon rupture that nearly killed him. Her management also stated that Spears will be taking an indefinite leave of absence from work to spend time with her family.
Conservatorship
Britney was placed under a court-ordered legal conservatorship following a public meltdown in 2008. Britney's finances were now in the hands of her father, James. James has power over every dime in Britney's empire, from legal expenses to Kevin Federline's child payments, thanks to the conservatorship.
According to court documents revealed in mid-2014, "Spears has a Net Worth of little more than $41 million, with $7 million in cash and the remainder in real estate."
According to TMZ, the conservatorship was worth $36.1 million in August 2013. So it climbed by $5 million that year. According to documents acquired by TMZ, the conservatorship does not encompass a valuable collection of other assets owned/controlled by Britney.
Britney's assets under conservatorship were estimated to be worth roughly $60 million in 2020.
Personal Life
Britney Spears and Justin Timberlake were in a relationship from 1998 through 2002. Who can forget the pop superstar pair and their matching denim ensembles on the American Music Awards red carpet in 2001?
Britney had a brief romance with Fred Durst of Limp Bizkit in 2002. After visiting a movie premiere with Colin Farrell in 2003, Spears became romantically involved with him.
After a night of partying in Las Vegas with her childhood friend Jason Alexander, they decided to marry on the spur of the moment in January 2004. Their marriage was then canceled 55 hours later.
Britney married her backup dancer Kevin Federline on October 6, 2004, shocking the world once more. They had two kids together, Sean (born in 2005) and Jayden (born in 2006), but divorced in 2007. She only paid Federline $1 million when they split, but she has promised to pay him $20,000 every month in child support until their children reach the age of 18.
She began dating photographer Adnan Ghalib in 2007. They split up in 2008.
Britney finally found stability in her relationship with her now-former manager, Jason Trawick, in 2009. They eventually got engaged in December 2011, but broke up in January 2013.
Spears began seeing David Lucado after Britney and Trawick called off their engagement. In a TMZ video, Spears discovered him cheating on her, prompting Spears to leave their relationship.
Between 2014 and 2015, Spears dated film producer Charlie Ebersol for eight months.
On the set of her "Slumber Party" music video in 2016, Britney met model and considerably younger man Sam Asghari. They've been inseparable since. Sam was born in the Iranian capital of Tehran in 1994. He is 13 years Britney's junior, but he appears to be the perfect match for her.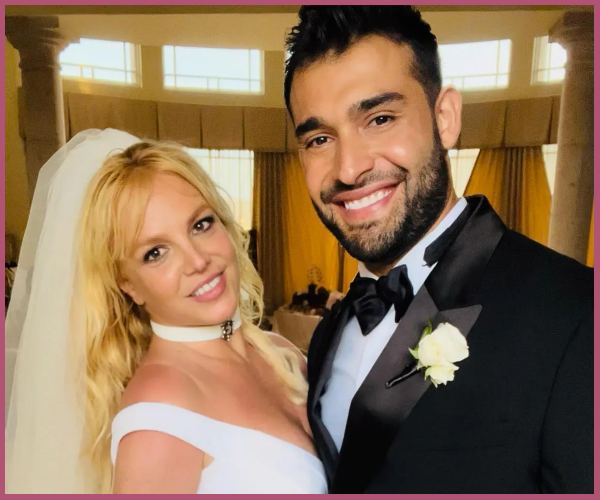 Real Estate
Britney has owned a number of properties in the United States throughout the years, primarily in the Los Angeles area. The following is a list of her most prominent real estate holdings:
Calabasas: Britney bought $11.8 million for a new mansion in the Calabasas gated neighborhood of The Oaks in June 2022. The mansion is 11,600 square feet and contains 7 bedrooms and 9 bathrooms. The ceilings in the entrance are 33 feet high. The house has a 10-seat home cinema, a private office, a game room, an 8-car garage, and other amenities. The spacious outside area includes a huge pool, a Jacuzzi, and a water slide. The previous owner built the house from the ground up in 2009. The previous owner placed the house for sale in 2012 for little under $10 million. They relisted it for $15.5 million in 2021. Britney eventually bought the house in June 2022 for $11.8 million. Britney's house is only two doors up from one that was previously occupied owned by Khloe Kardashian and before that, Justin Bieber.
Westlake Village:
Britney purchased a $6.7 million property in the Los Angeles suburb of Westlake Village in 2012. She sold this house for $7 million in 2017.
Britney paid $7.5 million for a 21-acre property in Westlake Village in 2015. The house is in White Stallion Ranch, a community established by (and named after) Sylvester Stallone. The estate includes a 12,500-square-foot mansion, library, game room, infinity pool, pool house, tennis court, three-hole golf course, and 4,000-bottle wine cellar. This house is now valued at least $10 million.
Hollywood Hills:
Britney spent an undisclosed sum for a property in the Hollywood Hills when she was 19 years old in 2001. She sold this house to actress Brittany Murphy in 2003. Sadly, Brittany Murphy was discovered dead in her home in 2009.
Malibu:
Britney paid $6.3 million for a Malibu property in 2004. In October 2004, she married Kevin Federline at this property. Britney listed this home for sale in January 2007 for $13.5 million. She sold the house for $10 million in August 2007.
Beverly Hills:
Britney purchased a Beverly Hills house for $6.75 million after her divorce from Federline in 2006. She offered this home for sale in 2010 for $5.5 million but ended up losing $2.5 million when she sold it for $4.2 million in 2012.
Kentwood, Louisiana:
Britney spent $29,362 for a 7.4-acre property in her hometown of Kentwood, Louisiana, when she was 18 years old, just as her star was rising. She went on to create a 6,500-square-foot house called "Serenity." Britney's mum still lives here.
New York City:
Britney purchased a condo in New York City's Greenwich Village in 2000. She purchased the building's four-story penthouse in 2002. The cost of these deals were not disclosed. She sold the smaller unit for $1.5 million in 2011. She sold the penthouse for $4 million in 2006.