Britney Spears Posts a Nude Picture on Twitter after Her Sons Request Her to Stop!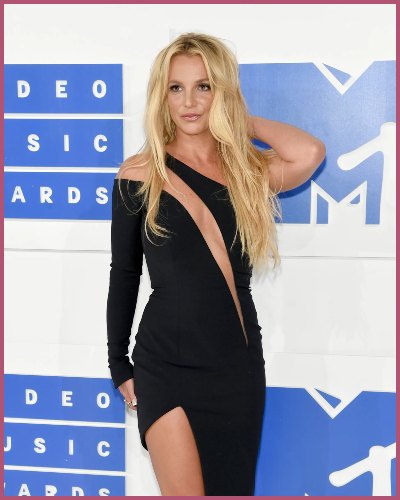 Britney Spears took Twitter by storm by posting a nude picture of herself lying on her bed.
The singer deleted her Instagram account nearly a week ago where she regularly used to post her nude selfies.
Spears's ex-husband Kevin Federline revealed that their two teenage sons are embarrassed by their mother's behavior.
---
Britney Spears seems unstoppable when it comes to posting nudes
If there's anything Britney Spears loves doing on the internet, then it is posting nude pictures of herself.
The pop princess proved that she does not require Instagram to show her body to the world.
Nearly a week after the Toxic singer deleted her Instagram account, she went to Twitter to share a nude photo of herself lying on her fluffy white bed.
The picture shows the Womanizer singer covering her one breast with a hand and positioning her legs to cover her private parts.
Alongside the photo, she tweeted: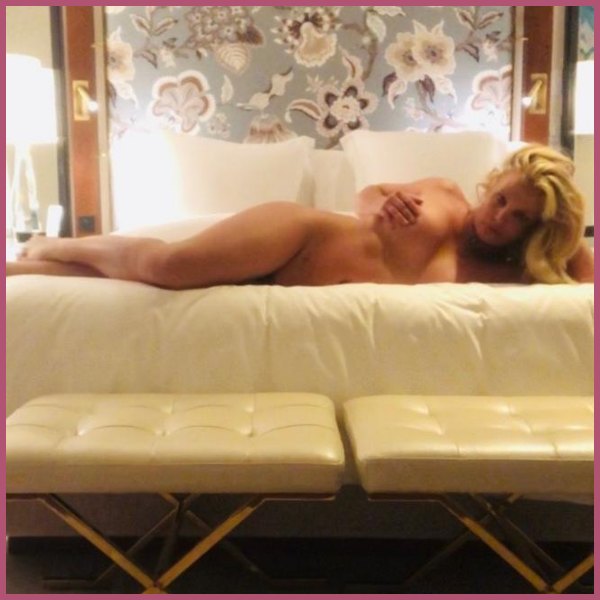 "I have a premiere for a movie this week 'THE LEGISLATIVE ACT OF MY P—Y' !!!!"
Fans are not shocked because this is not the first time, the pop star has posted her bare body. Before deleting her Instagram which had millions of followers, Spears regularly posted her naked selfies.
The controversial post comes just two months after her ex-husband Kevin Federline revealed that their two teenage sons, Jayden and Preston chose to maintain distance from their mother because of her nudes.
Federline and Spears were married for two years from 2004 to 2006. The former dancer revealed that he "can't imagine how it feels to be a teenager having to go to high school" with their mother posting nude selfies."
Also, Read Britney Spears seemingly Body-Shaming Christina Aguilera and her backup dancers on social media 
Britney's nudes contributed to the rift between the pop star and her sons
After Kevin's interviews became the talk of the town, Britney's current husband Sam Asghari came to his beloved wife's defense.
Asghari wrote on his Instagram account:
"Even if there was truth to her kids being ashamed of their mothers [sic] choices and positive body image they wouldn't be the 1st teenagers emberrassed [sic] of their parents,"
The model/actor added:
"The mere presence of a parent can humiliate a teenager."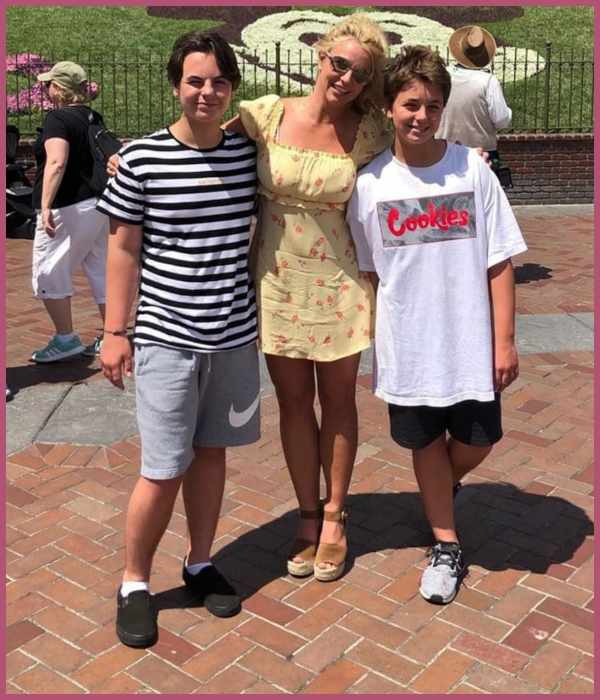 Explaining her behavior, Spears, 40, told her fans that she's still trying to come to terms with the end of her conservatorship.
While some fans are happy with the choices she's making after all these long, hard years, some are criticizing her behavior.
Earlier this month, the star shared some sultry snaps of her beach holiday. The first picture showed the pop star posing on the beach on a warm sunny day wearing nothing but a straw hat.
Spears covered her breasts with her hands and used red heart emoji to hide her crotch.
Fans thought Britney was creating a bad impression on her two teenage sons. One concerned follower wrote:
"Please stop. This is not OK for your boys,"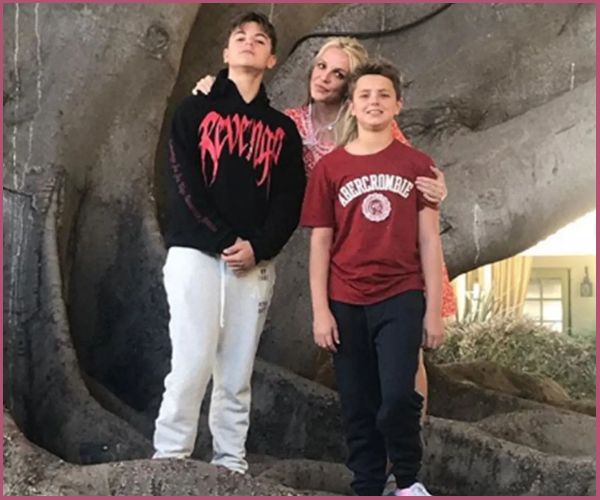 Another one added:
"Britney you are beautiful but you have to stop posting stuff like this. Think about your boys and how it affects them."
Britney's youngest son Jayden got very candid about how he felt seeing his mother's nudes. The young boy who resides with his father Kevin revealed that he understood his mother's intentions but also admitted that it was one of the reasons why their relationship became estranged.
Britney also expressed her sadness due to the lack of visits and communication with her two boys.
Also, Read Kevin Federline Says His Sons were Happy after Their Mom Britney Spears was Released from her Conservatorship!