Update on Britney Spears and Sam Asghari relationship! Learn more about boyfriend Sam Asghari!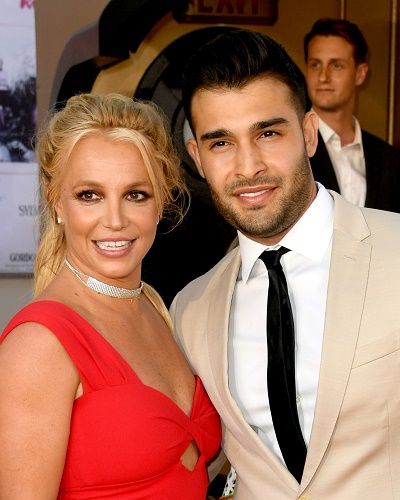 Amidst the legal dispute the megastar, Britney Spears is going through she is relieved to not be alone. The pop star is currently going through a legal battle over her conservatorship involving her father. However, Spears is relieved and feel assured to have her two-year boyfriend Sam Asghari by her side.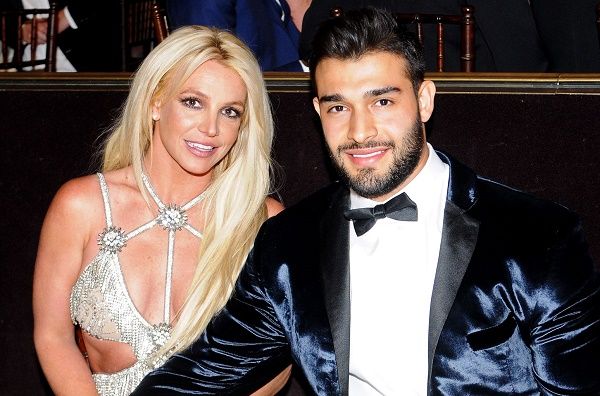 The 37-year-old pop star, Britney and 25-year-old personaly trainer, Sam has been dating 2 years now. The two were recently spotted together walking the red carpets at the Daytime Beauty Awards.
And Apparently, Britney was the one to be there for support for Sam who was getting honored with the Oustanding Achievement in Fitness Award. The two looked adorable together and Britney even posted a video prior to the red carpet expressing how she felt "Beautiful".
Also, read about Pop-star Britney Spears's doctor death! Who was he? Britney's father accused of alleged abuse to her 13-year-old son?
A brief look at Sam and Britney's love-life!
Britney is famous for her songs, fashion and obviously her public mental breakdown which has caused her to garner status as 'Toxic'. Regardless of what others think she is at least at present living her best life with her family and boyfriend Sam. So how did these two hit it off?
The power couple first met in October of 2016 on the set of her "Slumber Party" music video. Apparently it was love at first sight for the two. Sam played the love interest of Britney Spears in the music video and later when they were done with the shoot, the two like any other couples exchanged numbers.
Normal right? Yes, the two had a very normal and gradual build-up. They started by going on small dates with each other and finally officialized their relationship back in January of 2017 with a picture of the two having dinner for New Years.
And ever since have been together till present. The two have been seen out in public packing on the PDA and also in official events supporting each other. Even during Britney's recent 30 days visit to a mental health facility, Sam stuck close and acted as a pillar of support for the singer. We hope them nothing but happiness from here on as well.
Also, read about The hills and bay in the singer Britney Spears' and father Jamie Spears' lives
Find out about Britney's handsome hunk boyfriend Sam Asghari!
So the first take on Sam would be that he is dating one of the most famous and controversial celebrities of the world and the second take would be that he is super hot. So who is this handsome hunk? Find out!
Sam Asghari is an Iran native 25-year-old fitness model and personal trainer. He was born on 23rd of March, 1994 meaning, Britney Spears and Sam share an age gap of 14 years. But then age is just another concept to look over when you fall for someone.
He is natively from Tehran, Iran, however, is legally an American. Sam's parents apparently moved to the United States of America about a decade ago.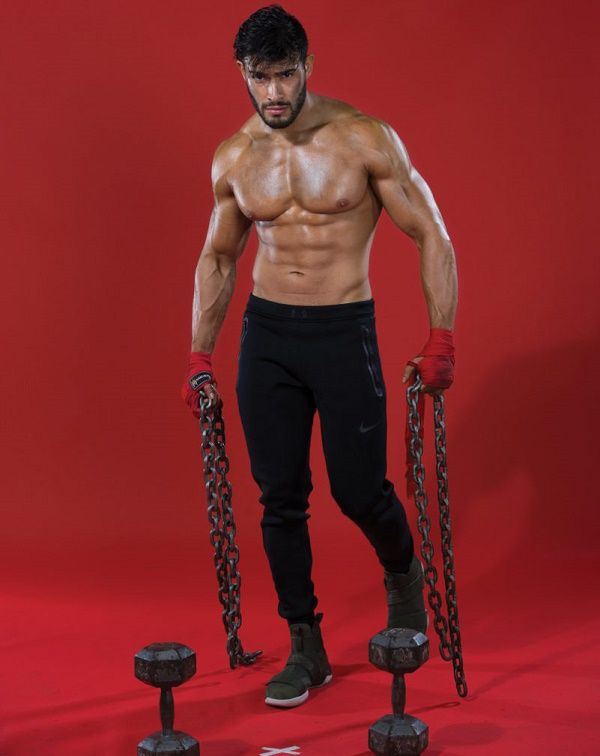 The 25-year-old model has worked for many magazines and music videos including Fifth Harmony's "Work" music video where plays the role of a super hot construction worker. Britney and Sam even met through Britney's "Slumber Party" music video. The model is also reported to have a sister named, Faye, whos is a model as well. Sam took Britney to designer Michael Costello's Art Hearts show in Los Angeles in March of 2017 where his sister was walking the runway.
Sam is a fitness model so obviously he has a body to die for but what are his exact numbers? His height is 6 feet 2 inches(188 cm) and his estimated weight is 89 kilograms. Thanks to his ethnicity, the model blessed with dark brown eyes and dark brown hair which makes him look like some Iranian Prince.
Also, read about Britney Spears mentally disturbed with her father's serious and non-recovering health issues! She checks into a mental health facility for 30 days!
Short Bio on Britney Spears
Britney Spears is a famous American singer and dancer.  In addition to singing, she is an occasional actress. She is best known for her first and second studio albums, …Baby One More Time (1999) and Oops!… I Did It Again (2000). According to Forbes, she was the highest-paid female musician of 2012. Spears is one of the best-selling music artists of all time. She won her first Grammy award in 2005 for her single "Toxic" in the Best Dance Recording category. She has been on the top of the list of most searched celebrities seven times in 12 years. Spears in nicknamed 'The Princess of Pop'. FHM ranked her #2 on the list of "100 Sexiest Women in the World". See more Bio…
Sources: US magazine, Yahoo, Metro, womenshealthmag