Britney Spears Accused Her 2 Teenage Sons Of Being Hateful Towards Her!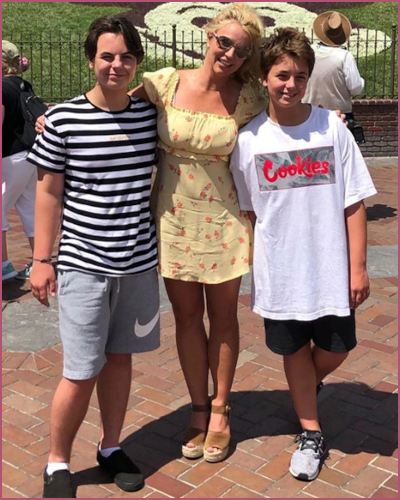 Britney Spears opened up about how her sons would treat her during visits.
The singer shares her two sons Sean and Jayden with her ex-husband Kevin Federline.
The boys did not attend her wedding to Sam Asghari earlier this year.
---
Britney Spears tried hard to repair her relationship with her sons
Britney Spears is heartbroken that her two teenage sons do not love her the way she loves them.
Recently, the pop star revealed that her two teenage sons, Sean Preston, 16, and Jayden James, 15, act hatefully while visiting her.
In a lengthy Instagram Post on Wednesday, the Toxic singer wrote:
"I know that teenagers are just hard to deal with … but COME ON,"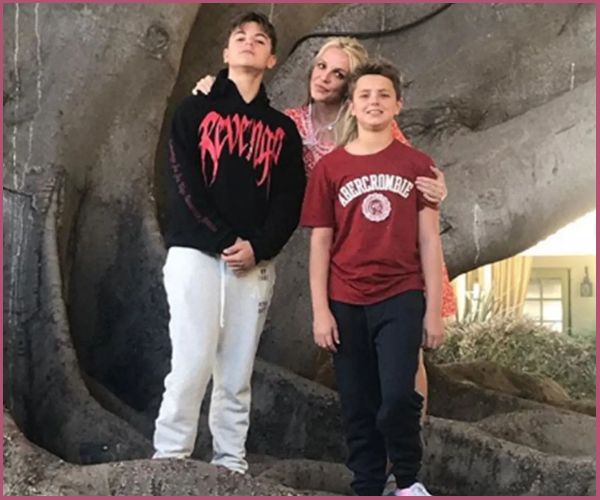 "There's being rude then there's being HATEFUL,"

"They would visit me, walk in the door, go straight to their room and lock the door !!!
The 40-year-old Grammy winner continued:
"The MONITOR would tell me that he just likes to be in his room. I'm like why come visit me if they don't even visit me !!!"
Britney also said that she always tried not to talk about the situation in order to avoid being called argumentative.
The One More Time singer further noted that even though she used to have two days a week with her sons, sometimes they would only stay for one day.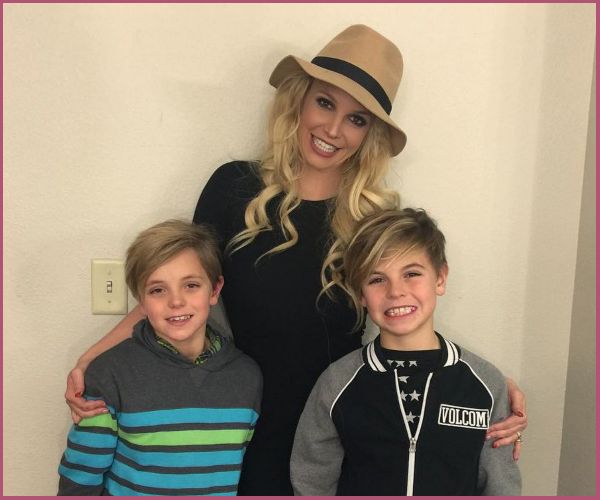 Calling the teenage years weird, Britney continued:
"I don't know what's going on in their heads !!! … I always TRIED and TRIED, and maybe that's why they stopped coming here !!! I wanted them to love me so much that I might have overdone it !!!"
Also, Read Britney Spears's Former Spouse Kevin Federline's Comments On Her Relationship With Her Sons!
Britney wants to have her sons back in her life
Spears tried to console herself and was fine with Preston and Jayden wanting to come over less but deep inside she did find their request pretty harsh.
The heartbroken mother also revealed:
"I haven't seen them since !!! … It's been kinda nice not having to ask about which day the boys are coming this week and making me wait 2 or 3 days for a reply !!!"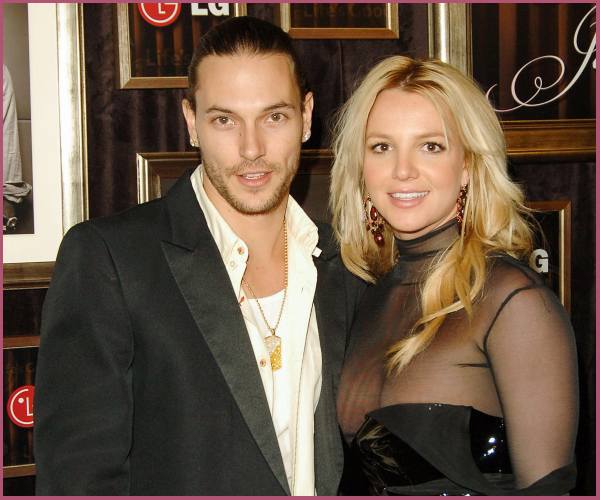 Britney's shocking revelation comes just days after her former spouse Kevin Federline insisted that the boys have chosen not to see their mother for a few months. They also decided not to attend Spears's wedding to Sam Asghari in June.
While Britney's relationship with Federline might have ended years ago, she desperately wants to repair her relationship with her boys.
Spears who was married to Federline from 2004 to 2007 said that his interview was hurtful.
Talking about her love for her two sons, the singer wrote:
"As we all know, raising teenage boys is never easy for anyone. I gave them everything."
Also, Read Britney Spears Lost Her Miracle Baby After Setting Marriage Date