Brittany Brees-a great mother, a wonderful wife, and a philanthropist!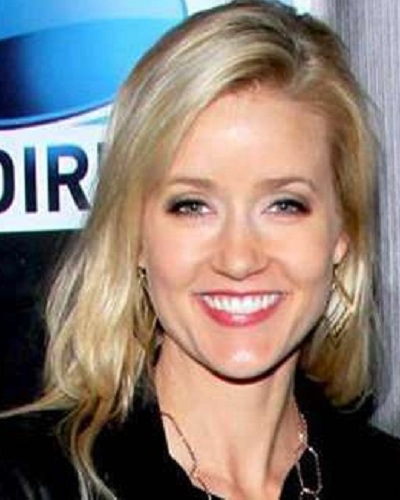 Saints Quarterback Drew Brees is an international name.
He is famous not only in New Orleans but has gained recognition worldwide.
It is certain that his family is also thrown into the limelight. 
---
So how do they handle all this fame and spotlight? His wife Brittany Brees answered this question and got roaring applause for it.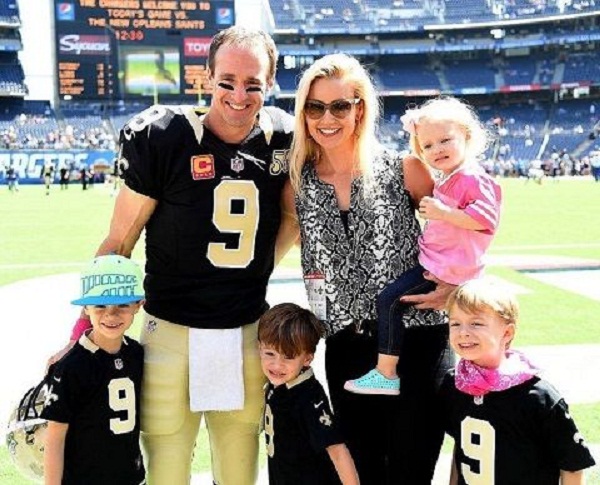 Brittany Brees and her family and fame
Drew Brees' wife Brittany Brees was a special guest on November 2018 at ESPN's NFL Sunday Countdown Live Show. Her sons Baylen and Bowen were also on the show and host Sam Ponder asked her whether her children realize that their dad is different.
To this, Brittany Brees explained:
"I think at one point Baylen came home and said someone was asking him (about Brees) at school, and then he was the first one where someone asked for his autograph because of the Super Bowl,"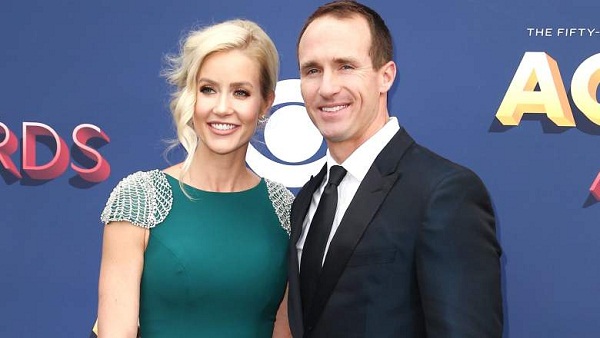 She continued:
"It actually upset me because the thing is they're not famous." 
Brittany then asked Baylen what it was that made a person famous. Baylen replied:
"Only if you make this world a better place,"
The answer delighted the crowd. Brittany has tried to give her children a normal upbringing. She further said:
"That's really where you set the standard. You have this platform and you have this amazing ability to make this world a better place, and that's what you're called to do."
Brittany Brees-the wife
Brittany Brees is not only a great mother she is also a wonderful wife. This 15 January 2019 she arranged a surprise party for Drew's 40th birthday.
The celebration was 2 days prior on a Sunday. There was Choppa-style cocktails with personalized partygoers' picture and also an ice luge shooting drinks.
Brittany said:
"I threw it as a surprise and wanted it to be on the weekend so it wouldn't distract the guy's preparation for the playoff games."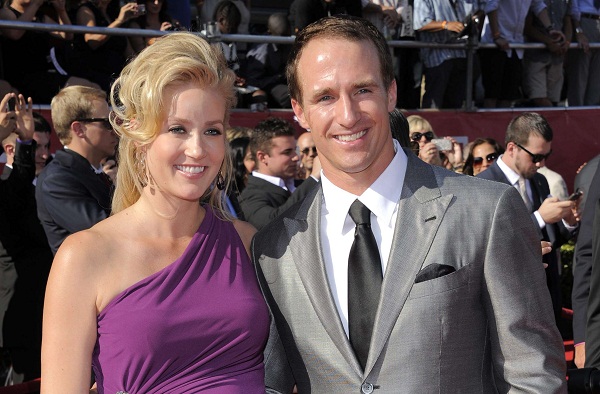 Brittany had arranged everything at Port Orleans Brewing Co. and An.gle Events was the party planner for the occasion. They set up a clear tent adjacent to the brewery. Additionally, they created a football field dance floor.
There was a violinist, and a photo booth station, and in foods, they served shrimp, fried lobster tails, and more from food trucks. The cake was Superdome-shaped and the appetizers were great. There was live music as well to entertain the crowd. There was also a live painting by Alex Harvie.
You may like to know:
Drew Brees celebrates after breaking NFL Record for passing Yards!
Duane Dog the Bounty Hunter is spotted with a mystery woman!
Chrisley Knows Best star Todd Chrisley and wife Julie Chrisley on financial crimes
More about Brittany Brees
Brittany's maiden name is Brittany Dudchenko. She was Drew's college sweetheart. They had met at the Purdue University of Indiana. They married in February 2003.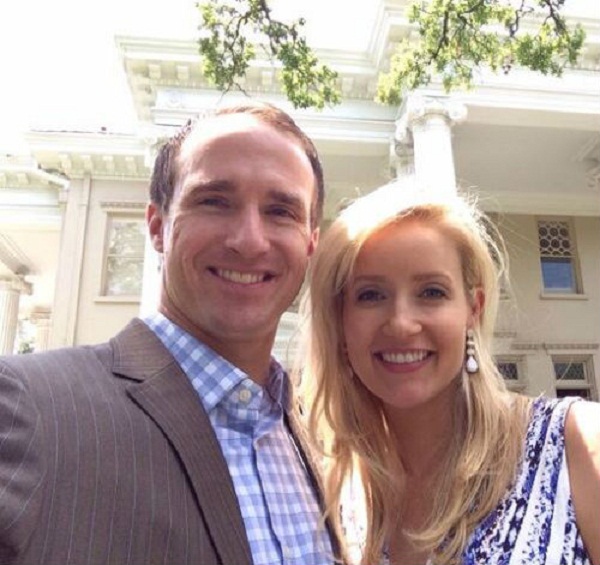 Brittany shares 4 children with Drew. The couple has three sons; Baylen, Bowen, and Callen. The youngest child is a daughter named Rylen and she was born in 2014.
Brittany's aunt died of cancer and in her memory, Brittany and Drew founded the Brees Dream Foundation to support cancer patients.
Short Bio on Brittany Brees
Brittany is the wife of the American football quarterback for the New Orleans Saints, Drew Brees. The couple has four children together from this marriage. More Bio…
Source: The New Orleans Advocate, Express UK