Brittany Nicole Poteet, former Miss Virginia USA 2011 and a pro wrestler attacked her ex-boyfriend with a metal dog chain and broke his nose!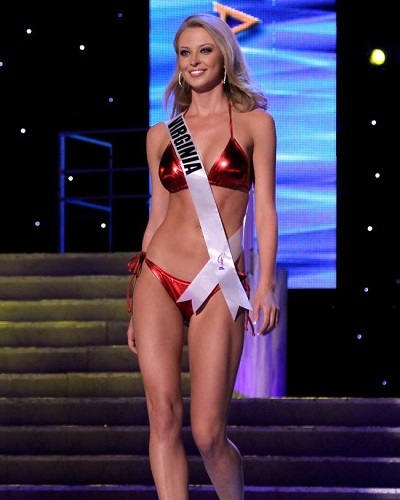 What are the side-effects of having a wrestler girlfriend?
Who would know better than the ex-boyfriend of former Miss Virginia USA, Brittany Nicole Poteet?
Brittany who has now resided in Australia for the last 6 years assaulted her ex-boyfriend with a metal gold chain and also broke his nose.
The name of her ex has not been disclosed.
---
Brittany Nicole Poteet and her assault charges
Brittany Nicole Poteet who is popularly called as Nikki Poteet is a former American beauty queen. She has a controversial and a violent image and now resides in Australia.
Reports state that she whipped her former lover with a metal dog chain. And she also broke his nose after punching him on the face. This happened inside their  Sydney home at Croydon on 11 April 2020.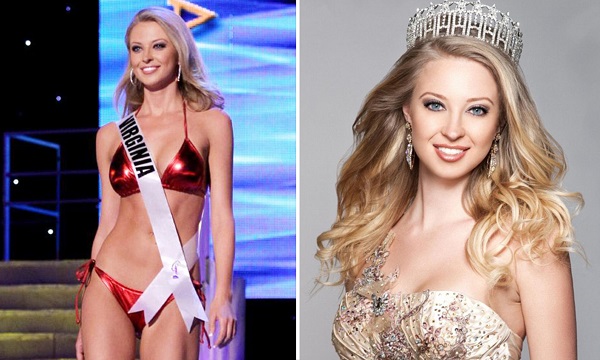 Brittany, 34 hit him so hard with the metal dog chain that it left gashes on the back of the 43-year-old lover. Her case is in the Burwood Local Court .
Her charges are two counts of assault occasioning actual bodily harm and the next hearing is in September 2020. But this is not the first time that her name has made headlines for wrong reasons.
Brittany and her controversial life
The life of this former beauty queen is riddled with controversies. She won the crown at the Miss Virginia USA contest in the year 2011.
But she faced problems when she posed for a photo on her Facebook which she captioned:
'Miss Alcoholic USA.'
Because of this incident, the organizers of the beauty pageant stripped her of her title. The same year, her gay roommate Derek Powell accused her of making homophobic abuses.
She denied the allegations and said:
'The guy that's in my pageant office is gay and he's my best friend in the world, I talk to him every day.'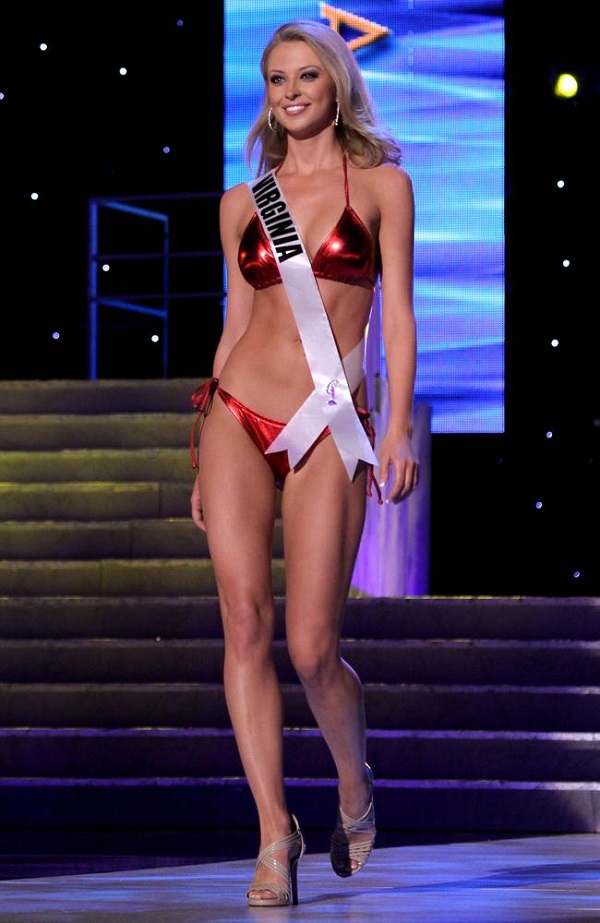 Later in March 2013, she had attacked her ex-boyfriend James McElroy in Richmond in Virginia. He was into drugs and said that he did not remember exactly what happened. He committed suicide in 2016.
In 2014, she moved to Australia and started a career as a professional wrestler. She also did modeling and participated in more beauty pageants.
In 2019, she won the title of Miss Globe Australia. She has done wrestling for Kingdom Wrestling Entertainment.
Brittany is also active on Instagram and has 7500 followers on it. She has been a speaker for some meetings and also worked for a recruitment firm in the energy sector in Australia.
Life before fame for Brittany
Brittany comes from a family of academicians. Her grandparents are reputed academicians in the US state of Virginia.
Her grandfather was the dean of faculties at the Hampden-Sydney College which is one of America's oldest universities.
Her grandmother is a legacy alumnus of the esteemed Virginia Commonwealth University. And her uncle is ex-dean of medicine.
Also, read Update! Real Housewives of New York Alum Jules Wainstein Controversy; She Allegedly Attacked Her Ex Husband Michael Wainstein!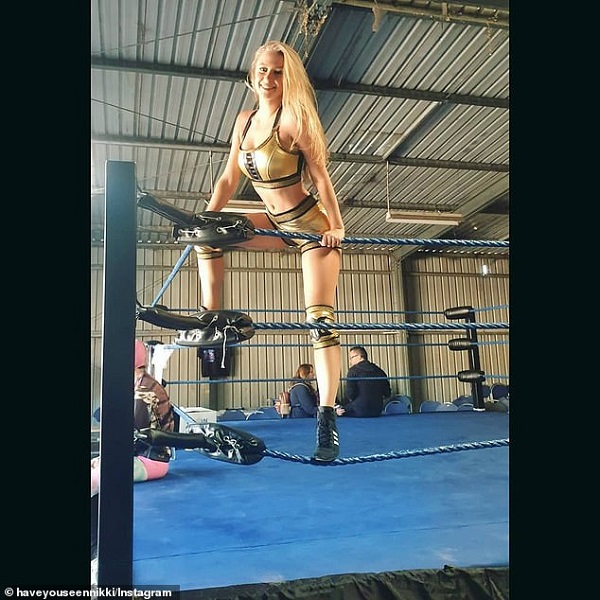 Brittany possesses a Bachelor of Biomedical Engineering and a Master of Nuclear Engineering. Her new partner is Nathan Peckham and is a popular indigenous artist in regional NSW community of Dubbo. She lives with him now.