Brittany Snow Filed For Divorce From Husband Tyler Stanaland!
Brittany Snow filed for divorce from her husband Tyler Stanaland four months after separating.
The couple got engaged in 2019 and married in March 2020.
---
Brittany Snow has filed for divorce from her husband Tyler Stanaland
After nearly three years of marriage and four months, since they jointly announced their separation, Brittany Snow and Tyler Stanaland officially confirmed their separation on Wednesday.
According to court documents analyzed by TMZ, the 36-year-old actress filed for divorce from the actor citing irreconcilable differences as the cause.
The prenuptial agreement between the couple was mentioned in court documents. They had problems in the past, but this, according to a source for People, was the breaking point. Their friendship was developed into a plot point for the "Selling Sunset" spinoff.
The insider added that Tyler being on the show and having their relationship become the subject of a plotline "broke them" as a pair. The insider added: 'Brittany never wanted Tyler on the show but he was adamant. He wanted to make a name for himself on his own terms.'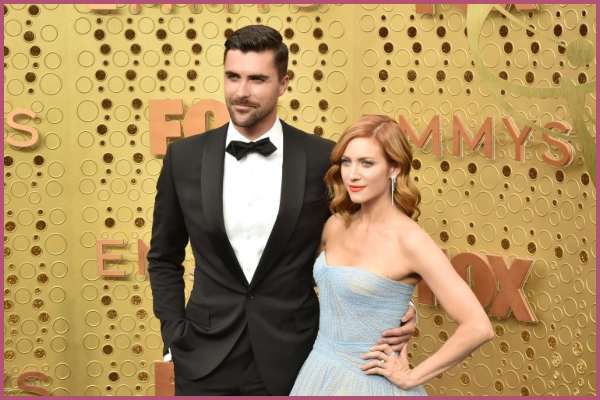 On his reality program, people claimed that the ex-couple is "completely over" and "all the females are obsessed with him."
Tyler had "been trying to be incredibly respectful" before they officially split up, but the attention from his coworkers' female friends "had a toll on his marriage 100 percent." Viewers saw Tyler involved in a major plotline during the first season of the Netflix series where it was implied that his co-star Kayla had tried to kiss him off-camera.
The show's "frenemies" Alexandra Rose and Alexandra Jarvis frequently made reference to his flirty conduct with other female cast members, calling instances in which Alex Hall licked his nose "inappropriate."
Also, read: Matthew Lawrence is off the market! He introduces new romance after divorce from Cheryl Burke
Brittany Snow and Tyler Stanaland's Relationship
Tyler Stanaland and Brittany Snow separated in September after becoming engaged in 2019 and getting married in Malibu the following year. The pair initially connected in Instagram. Regarding how he slid into her DMs, Stanaland said:
"I knew of Britt for obvious reasons, but she was my unattainable crush forever. As a man, I used to watch Pitch Perfect with friends and [thought] 'Brittany Snow… One day.' But never thinking it would ever happen."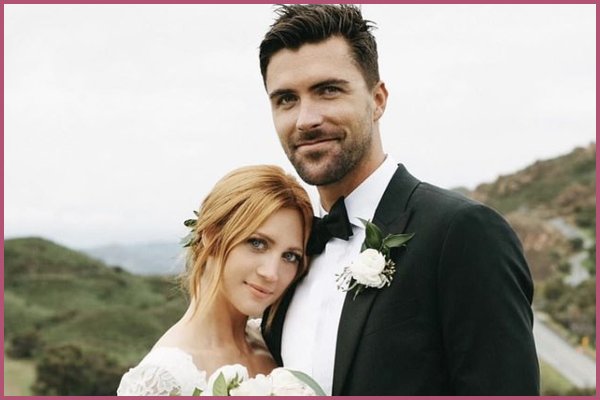 Eventually, he gathered the courage to send her a message:
"I sent a direct message with the most embarrassing pickup line. A dad joke."
The 'Selling the OC' star and Snow announced their breakup on Instagram in September with the caption.
The statement read,
"After time and consideration, Tyler and I have made the difficult decision to separate. This decision was made with love and mutual respect for one another. We have realized we need to take some time and make sure we are each living our most fulfilling and authentic lives."
It continued:
"We started this journey as best friends and our relationship will continue to be a priority not only for us but for our dog Charlie. We sincerely appreciate your support and ask for privacy as we navigate this new chapter."
Tyler was seen with Alex Hall on the same day they announced their separation
Stanaland and his Selling the OC co-star Alex Hall were photographed together on the day they announced their split. According to TMZ at the time, the two were seen eating dinner at SOTA Sushi in Corona Del Mar with some friends, including co-star Polly Brindle.
The site claims that during the evening, Stanaland and Hall, 34, did not hesitate to touch one another. One of the images, which TMZ obtained, appears to show Stanaland smelling Hall.
The outlet added that a witness spotted them taking a stroll down the street together at night's finish. At the time, PEOPLE asked a representative for Stanaland for comment, but they did not react right away. The initial report of Snow's filing came from TMZ.
You may also like to read: Life After Divorce: How to Move on in Life After Break Up or Divorce?