Brittany Snow and Tyler Stanaland marry in Malibu!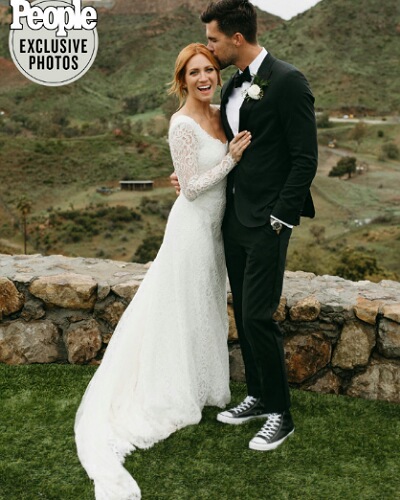 The last weekend was a joyous one for actress Brittany Snow and her fiance Tyler Stanaland
They got married in Malibu but it was a low-key affair
---
Brittany Snow weds Tyler Stanaland
The couple actress Brittany Snow, 34, and the realtor Tyler Stanaland, 31 are now officially married. The intimate ceremony took place in Malibu the last weekend on 14 March 2020.
People magazine had exclusive rights to the photos of the wedding.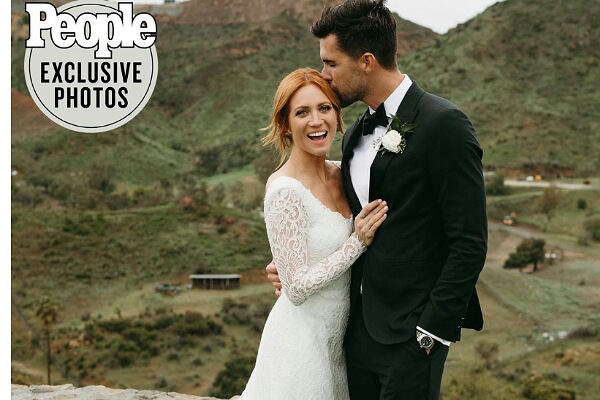 For the outdoor ceremony, Brittany wore a Jonathan Simkhai gown which was long-sleeved lace and a stunning one. While Tyler looked his best in a classic black tux with black Converse sneakers.
In February 2020, Brittany had spoken about her choice of wedding gown:
"It should be timeless, because if you make it too specific to a time, you're going to look back in 30 years and be like, 'Wow, that was really in 2020.'"
The wedding plan
Revealing earlier about the wedding, Brittany had said:
"There's definitely going to be tacos and other food that we like, the vibe is very comfort food. Everyone should feel like they just picked this up when they were drunk one night and wanted fried mac and cheese or whatever."
She added:
"Everybody should have the best time they've ever had at this wedding, that's what we're trying to make happen."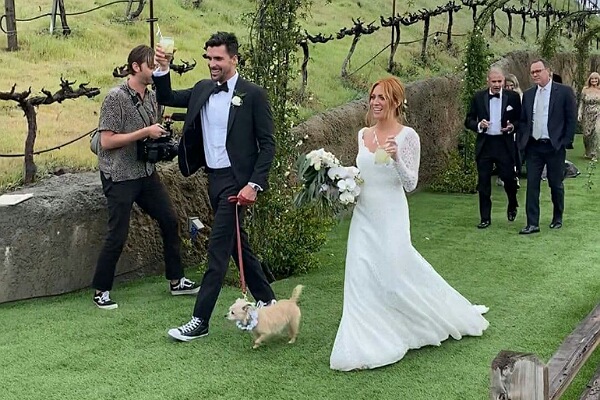 Both Brittany and Tyler were involved in the wedding preparations and had a lot in common which made the whole thing a fun occasion.
She disclosed:
"What's been really fun for me is realizing we have so much more in common than I thought we did and every decision being like, 'Oh, you like this type of bowl, too?' I didn't think that we would have the same taste in cutlery, but the vibe you're creating [at a wedding] is a symbol of your relationship."
The relationship between Brittany and Tyler
The couple met in 2018 through mutual friends and on social media. Brittany had recalled:
"We had a bunch of friends in common, and he actually reached out to me on Instagram with a really lame pickup line,"
Click to read on Inside The Epic Bachelorette Party Of Brittany Snow With The Perfect Mix Of Reunion!
Their talk worked out and they has their first date at a Mexican restaurant in California. Tyler added:
"We got tacos after years of being infatuated with one another and forgot how to speak entirely. There was a certain amount of tequila consumed, and then we just started talking a lot. Then we fell in love and nothing's really changed, we're still eating tacos and margaritas together."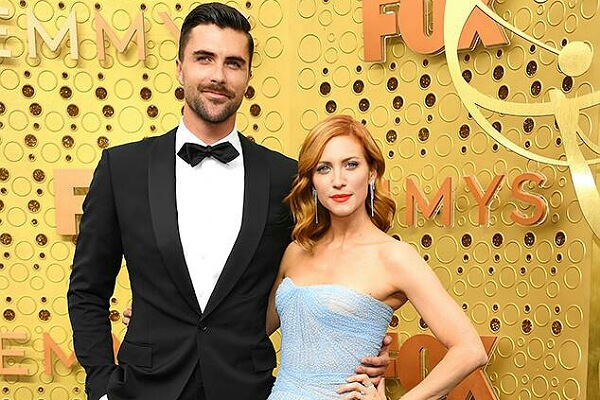 In February 2019, they engaged and Brittany had a Bachelorette party for her girlfriends which included Anna Kendrick, Chrissie Fit, and Anna Camp.
Short bio on Brittany Snow
Brittany Snow is an American actress and singer. She is extremely prominent for Guiding Light (1998-2002), Hair Spray (2007), Workaholics (2016), Family Guy (2009), The Vicious Kind (2009), etc. She has made a respectable position in the American entertainment field and has earned more fame and fans. More info… 
Source: People