Brooke Burke is dating a mysterious person after her divorce with David Charvet 5 months back!
Is Brooke Burke dating again after her divorce from David Charvet? Let us find out!
Brooke Burke and the new man in her life!
Brooke Burke was in Malibu, CA and was seen kissing a new mysterious man. Brooke has filed for divorce from her husband David Charvet around 5 months back!
The name and details of the new man in Brooke's life are not known. But Brooke certainly looked very happy with him and was sitting on the motorcycle with him.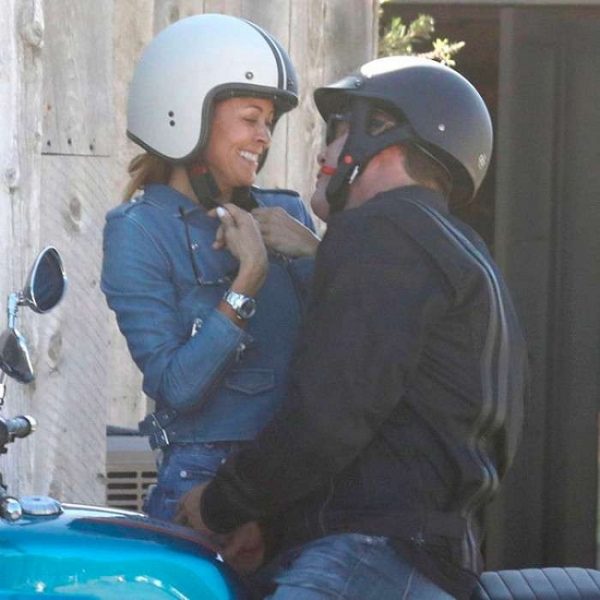 Before sharing the intimate moment with each other, Brooke had taken something to eat at Kristy's Village Café which is overlooking the Zuma Beach. Brooke, 47 was all smiles as she shared a kiss with her handsome hunk.
The relationship of Brooke Burke and David Charvet
Brooke Burke and David Charvet, 46 were married for nearly 7 years before they called it quits in April 2018. The reasons cited in the legal documents were irreconcilable differences. Their relationship began in 2006 and the couple got married on 12 August 2011.
As per the divorce papers, the couple was already staying separately since January this year. The documents mention that Brooke has asked for joint legal and physical custody of their two children. The couple has Shaya, 10 and daughter Rain who is 11.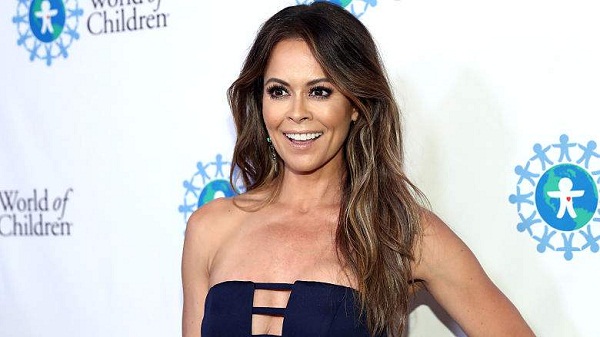 An insider had said:
"They've been separated for a couple of months and tried as hard as they could to make their marriage work,"
The source added:
"But at the end of the day, they have to do what's right for them and their family."
After the divorce, Brooke had put up a post on her blog where she spoke on the separation. The blog is about parenting and is called Modern Mom. She revealed that nothings sensational had taken place between the two. She wrote:
"I have struggled with trying to find worthy words to speak to this life change my family is going through but I do want to share my personal thoughts,"
She continued:
"You may have heard that David and I are divorcing. We have tried to keep our separation private for some time out of respect for our children and family. Although I believe this is a positive change, I am deeply saddened because I loved being married."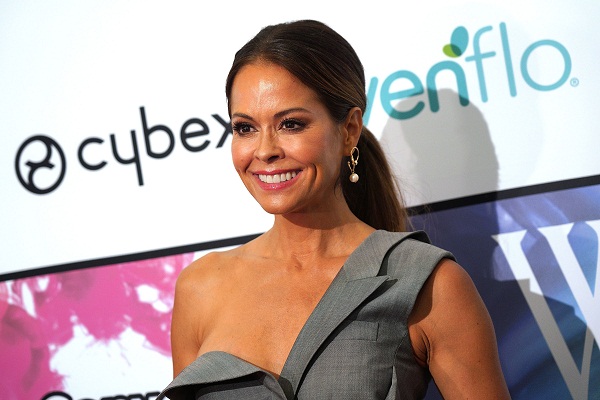 Brooke further added:
"It took me a long time to differentiate between giving up and letting go, and even longer to recognize when it was time to do so. We are still a family full of love, simply redefining our dynamics. I believe this is a necessary decision for my entire family unit."
She went on to say:
"Big life decisions are hardest when made for the right reasons. It is sometimes painful to be strong and embrace change. I believe in letting go of ideas and dreams when the time is right. I am in that space right now as a woman and a mother, listening to my heart. I am approaching this with gratitude and unconditional love."
Also read Brooke Burke looks stunning in her bikini on Malibu beach! A sneak glimpse into her marital and health life!
Brooke Burke and her previous marriage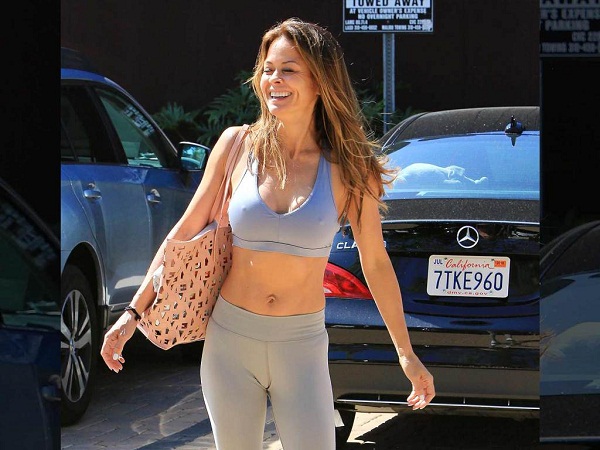 Brooke had an earlier marriage and it was with the famous plastic surgeon named Garth Fisher. Garth and Brooke have two daughters named Neriah, 18 and Sierra, 16. They divorced in the year 2005.
Source: People.com