Brooke Burke-the wonderful host, dancer, actress, TV host, and mother-of-four! Learn about her battle with melasma and her camouflaging techniques!
The fabulous host
Brooke Burke-she is a multi-talented lady who has been successful as an actress, model, dancer, and TV host. She has handled the anchoring of Dancing with the Stars from 2010 to 2013.
Brooke Burke, 46 has been in the field since the early 1990s. This broadcast journalism graduate started off by modeling for the lingerie for Frederick's of Hollywood catalog.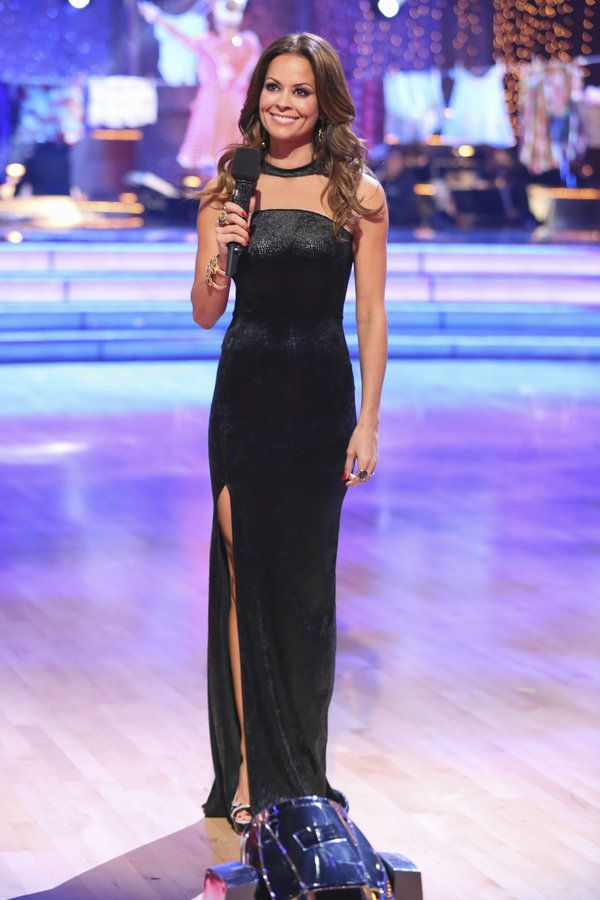 She got to host Wild On! From 1999 to 2002 and it was this show that gave her fame. She also competed in 2001 on The Weakest Link and was voted in the second round.  She was also the host of Rock Star in 2005 and 2006.
She also won season 7 of Dancing with the Stars with partner Derek Hough. She co-hosted the show for 4 years. She was also the host of 66th Annual Golden Globe Awards in 2009. She was the host of the 2010 season of 'She's Got the Look' on TV Land.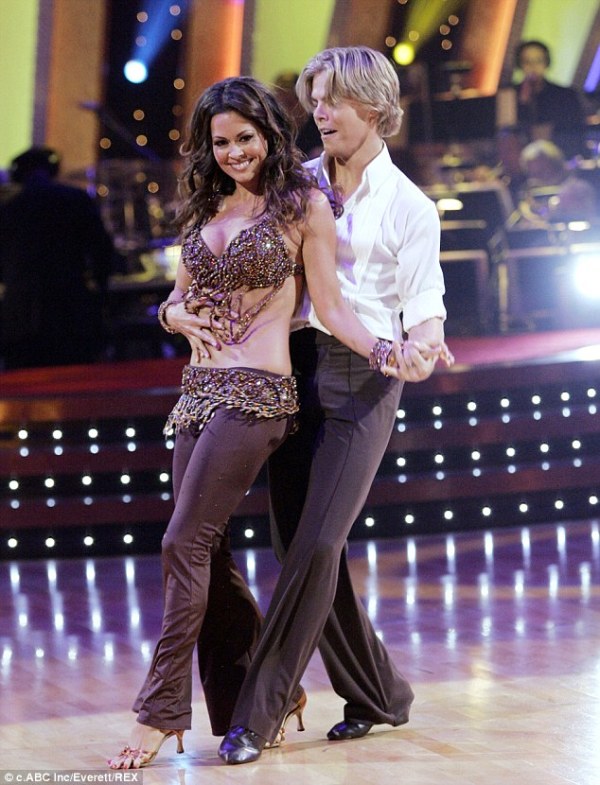 She also has hosted Miss America pageant for 3 consecutive years and then in 2016. She also participated on Celebrity Apprentice but was eliminated after 12 tasks.
The fabulous body and brains
Brooke Burke has a bikini body and also has started new business ventures of wraps for pregnant mothers. She has also authored a book which talks about motherhood, Hollywood, romance, and family challenges.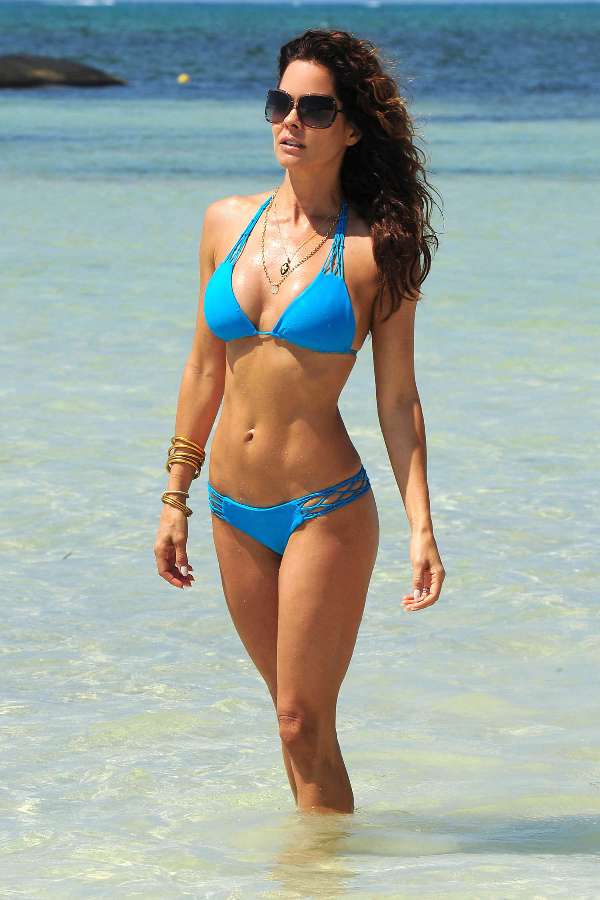 The fabulous mom
Brooke Burke has been married twice. Her first marriage was to the plastic surgeon called Garth Fisher. The couple has two daughters named Neriah and Sierra. They divorced in 2005.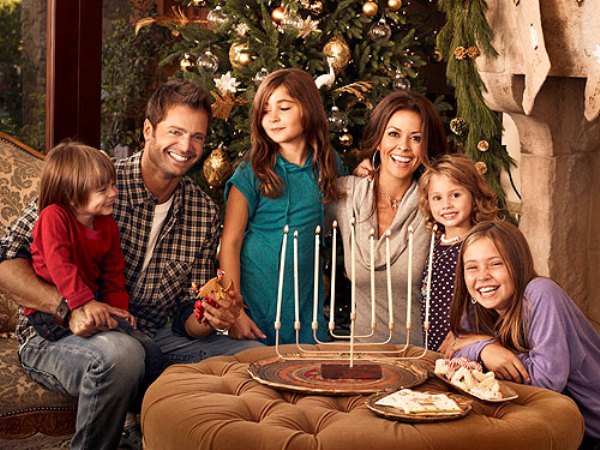 In 2006, Brooke Burke started dating actor-singer David Charvet. They had a daughter called Heaven Rain who was born in 2007. Their son, Shaya Braven was born in 2008. The couple then decided to get married and tied the knot on 12 August 2011.
Her struggles with melasma
Brooke Burke has pregnancy-related skin lesions. This mother-of-four suffers from melasma. She had tweeted about it thus:
":( my melasma is bad again after MX. Using lots of @sheercover to camouflage. It's the best coverage 4 spots. I use it every day."
🙁 my melasma is bad again after MX. Using lots of @sheercover to camouflage. It's the best coverage 4 spots. I use it every day.

— Brooke Burke-Charvet (@brookeburke) May 20, 2013
She is extremely vocal about her melasma and has often spoken about it in public.
She had revealed her melasma or 'mask of pregnancy' on the talk show The Doctors. She said:
"After my pregnancies, I developed pretty severe melasma. I wouldn't even go to the grocery store because I had the whole 'baby mask,'" 
She has the stubborn type of melasma which is hard to treat. She then went in for 2 laser treatments and a chemical peel. But there was no improvement. She also tried fractional laser, I.P.L. laser, chemical peels, skin lighteners, brightening treatments, and prescription bleachers. But in vain!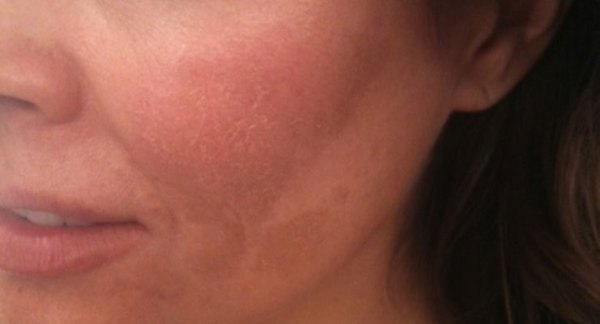 She now only uses camouflaging creams and makeup to hide it. She also uses sunscreens as the sun brings it on. She has also blogged updates on her melasma for her fans and shared with them the treatments she has taken for it.
Melasma or chloasma
It is a skin condition which consists of hyper-pigmentation which is brought about by hormonal changes, especially during pregnancy. This appears on cheeks, nose, lips, upper lip, and forehead. Estrogen causes it. It does not cause any other problems except cosmetic.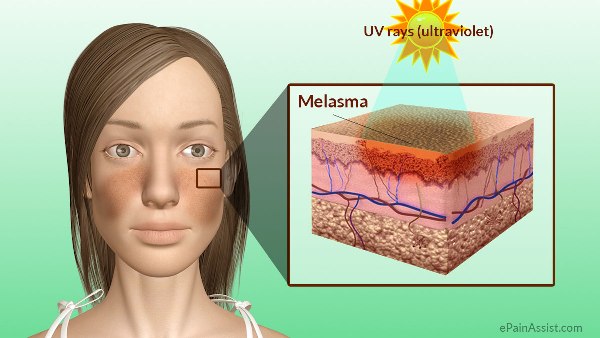 Various topical creams and oral medicines have been tried with varied and limited efficacy. Creams and makeup to hide the lesions are helpful.