Brooke Shields Opens Up about Difficult Interviews Including the Controversial One with Barbara Walters!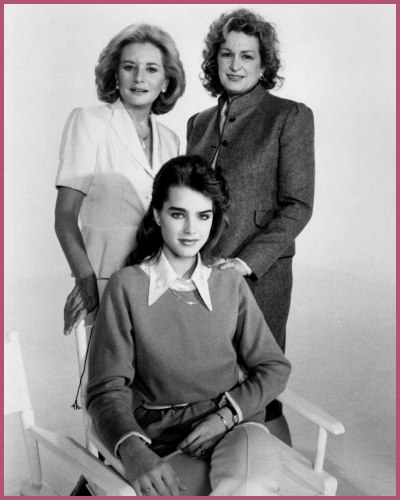 Brooke Shield talked about some of the most difficult and controversial interviews she had to endure in her career.
The actress also opened up about a Barbara Walters interview which was very inappropriate.
Walter questioned Shields about her body when she was very young.
---
Brooke Shields recalls doing the infamous Barbara Walters interview at the age of 15
Brooke Shields is giving insight into some of the hardest interviews she ever had to do. It includes an interview she did with Barbara Walters when the actress was just 15 years old.
Shields appeared on The Drew Barrymore Show where she opened up about the daunting 1981 interview Barbara hosted after the former's breakthrough role in The Blue Lagoon.
On Tuesday's episode of TDDS, Shields came to promote her new HBO Max movie Holiday Harmony where she publicly discussed some inappropriate interviews she went through.
Barrymore also went on to recall an interview she did with Walters in her 20s which was also not a good experience altogether.
The Charlie's Angels actress claimed that Walters pressed her about her substance abuse and bisexuality.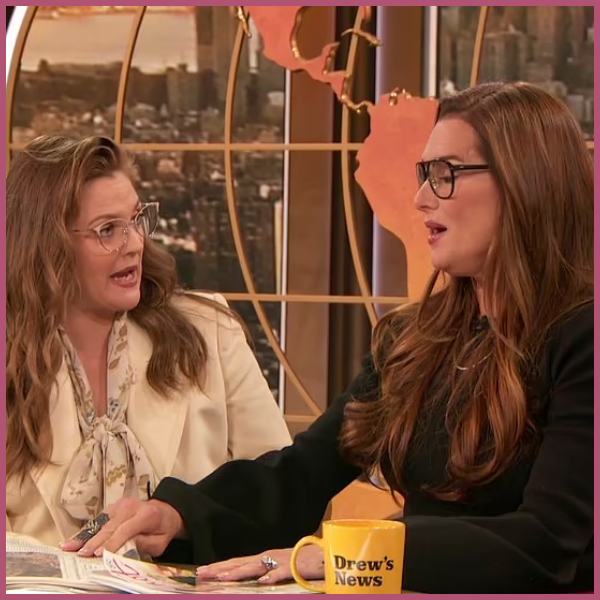 Shields, on her part, said:
'She asked me what my measurements were and asked me to stand up, and I stand up and she's like comparing herself to this little girl, and I thought, 'This isn't right. I don't understand what this is,'

'But I just, I behaved and smiled and felt like so taken advantage of in so many ways,'
After asking for Brooke's measurements, Walters probed into her family life with the actress' mother Teri, who was an alcoholic, sitting next to her the entire time.
Walters then asked the 15-year-old to see how tall and slim she was, and Shields then explained that her father was also very tall.
The interviewer then asked the young actress if she felt she was missing out on her childhood to  which Shields  replied:
'I'm still going through my childhood, so I can't say I didn't.'
Also, Read Brooke Shields Feels She Committed a Mistake by Revealing her Virginity Status in 1985!
Brooke forgave Barbara for her unprofessional interview
Barbara then turned to Shields' mother Teri to ask her how she felt about taking her daughter's childhood away from her. It was something both  Brooke and her mother denied.
Barbara, however, has opened up about her strained relationship with her late mother who died in 2012. She describes Teri as an alcoholic in her memoir.
The 57-year-old actress added:
'But over the years, you know when you've been in the public eye and have been commented on all the time, everybody has an opinion, and you all get to say it, and now that's where social media I think can be dangerous. Then you learn to say no this is my truth,'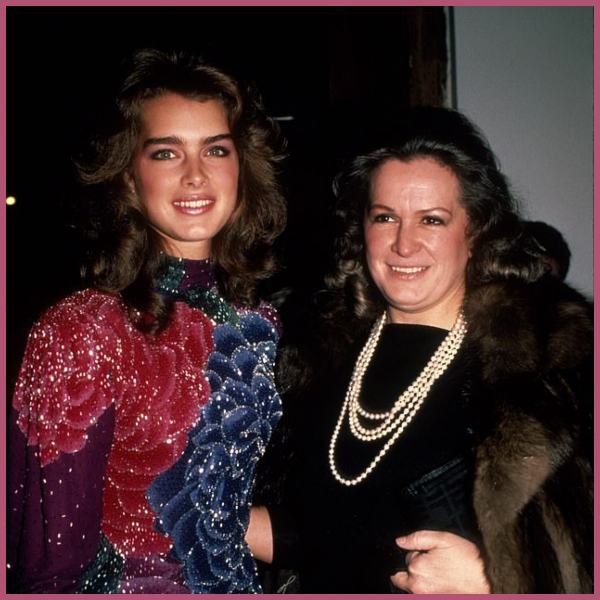 The Pretty Baby actress, in fact, addressed Walter's interview as practically criminal and not journalism.
But with time, Shields seems to have made peace with Walters. The two ladies have posed for a lot of photos together and always looked happy too.
Brooke revealed that she doesn't hold grudges against Walters anymore, and respects her career and legacy.
This was not the only bad experience young Shields faced in an interview. Brooke also revealed another horrible experience in an interview, when she was only 10 years old.
She started:
'I had to watch an interview of when I was ten or something like that and this woman asked the same question repeatedly,'

'I finally as this little girl, I said, "I don't think you wanna know my answer because you keep asking me the same question and this is my answer but I can't change it because it's my truth,"'
Also, Read Brooke Shields, her fame, her love affairs, her marital life, and her separation