Brooke Shields, 57 Has Revealed She Was Raped At 22 In Documentary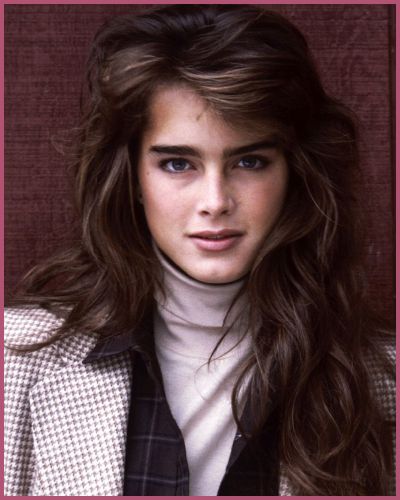 Actress and model Brooke Shields, 57, has revealed that she was raped in her 20s.
She revealed the shocking incident in her new documentary, "Pretty Baby" which premiered at the Sundance Film Festival on Friday.
Shields also revealed that she blamed herself for the incident and was too ashamed to talk about it until now.
---
Brooke Shields revealed that she was raped in her 20s
In her latest film, "Pretty Baby," Brooke Shields disclosed that she had been sexually abused not long after receiving her college diploma in 1987.
Shields, who details the rape for the first time, claims in the documentary that she was trying to break back into Hollywood after graduating from Princeton and had dinner with a man she knew to discuss potential projects.
The former child star, who had left the spotlight to enroll at Princeton University, was trying to restart her acting career at the time of the assault. However, her re-entry into Hollywood proved to be more challenging than anticipated. It was at this time that she met the person.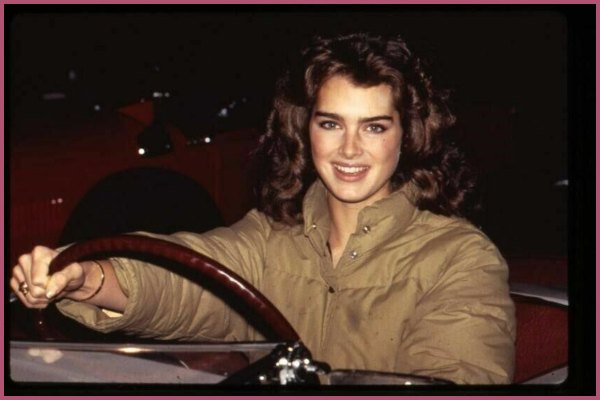 She went to have dinner with him and trusted him easily. The actress revealed:
"He said to me, 'I can trust you and I can't trust people.' It's so cliché, it's practically pathetic. I believed somehow I put out a message and that was how the message was received. I drank wine at dinner. I went up to the room. I just was so trusting."
The unidentified man allegedly persuaded her to return to his hotel after that and promised to call her a cab to take her home.
She said:
"I go up to the hotel room, and he disappears for a while." 
Shields revealed that he had a pair of binoculars and was watching volleyball players out the window when he returned naked to the room. She continued:
"I put the binoculars down and he's right on me. Just like, was wrestling. I was afraid I'd get choked out or something."
The actress continued,
 "So, I didn't fight that much. I didn't. I just absolutely froze. I thought one 'No' should've been enough, and I just thought, 'Stay alive and get out,' and I just shut it out.
She said:
"God knows I knew how to be disassociated from my body. I'd practiced that."
After it was over, she went down the elevator, got a taxi, and cried all the way to her friend's place. Brooke, who was 22 at the time, didn't process that she was raped for a long time, and blamed herself for the assault.
Also, read: Did 'Backstreet Boys' singer Nick Carter Rape Autism and Cerebral Palsy Teenager?
What did she do after the incident?
According to the actress, she later confronted her rapist in a letter. Revealing how she confronted him, she said:
'That was a huge trust that was just blown up. How dare you? I'm better than that. I'm better than you are. That's the way I dealt with things. I wanted to erase the whole thing from my mind and body and just keep on the path that I was on. The system had never once come to help me. So I just had to get stronger on my own."
You may also like to read: Warren Beatty Accuser Reported that the Actor Raped her When She was Only 14-Years-Old!
Brooke Shields revealed it all in her "Pretty Baby" documentary
The horrific incident was disclosed by Brooke Shields in her most recent documentary, "Pretty Baby." It is one of several frightening scenes in the movie, which will be split into two halves and shown on the Hulu streaming service.
Shields had extensive sexualization as a young child, which included a provocative nude photoshoot at age 10 and her portrayal as a child prostitute in the movie "Pretty Baby" at age 11. Part one of the movie explores this process.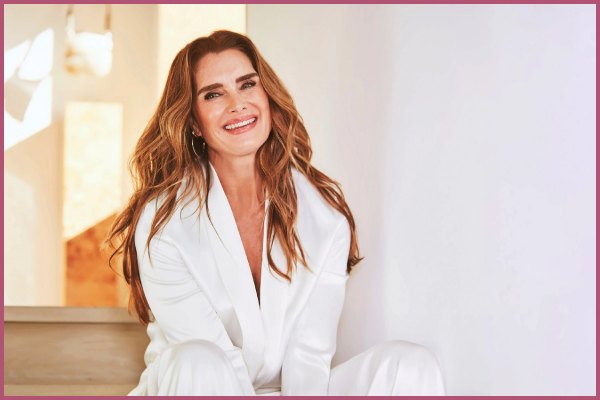 The documentary depicts a teenage Shields being grilled about her parts in films like "Blue Lagoon" and "Endless Love" as well as the series of contentious Calvin Klein jeans advertisements she appeared in by much older male talk show hosts.
Shields attended Princeton University and initially struggled to secure acting opportunities when she graduated, which led to the encounter with her accused rapist.
Shields had already experienced international renown as a youngster.
The film also details the media's later fixation with Shields' virginity, her mother's alcoholism, and her first marriage to tennis player Andre Agassi, which garnered Shields a standing ovation at its Sundance premiere.
It includes a number of Shields' well-known friends, such as Laura Linney, Drew Barrymore, and Lionel Richie.