Brooke Shields Feels She Committed a Mistake by Revealing her Virginity Status in 1985!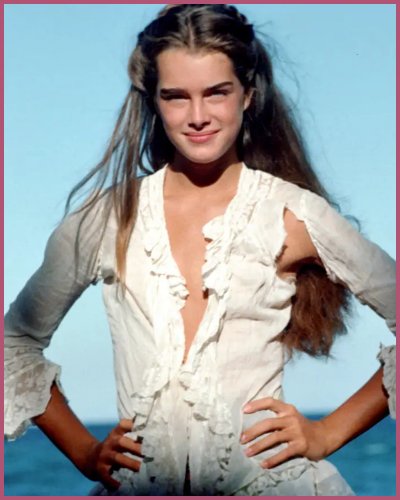 Brooke  Shields says she regrets opening up too much about her personal life.
The actress wishes she hadn't told the world that she lost her virginity at the age of 20.
Shields admitted the truth in her 1985 book named On Your Own.
---
Brooke Shields regrets opening up about her virginity
Brooke Shields wishes she hadn't been so open about her personal life in her younger days.
Shields who was once known as the most famous virgin in the world now thinks that she shouldn't have told the world about her virginity when she was just 20 years old.
On her Now What? With Brooke  Shields' podcast, the Blue Lagoon actress expressed her regret by saying:
"I mean, I think it was, in hindsight, a bit of a mistake for me to be so open about my virginity because it never left me alone,"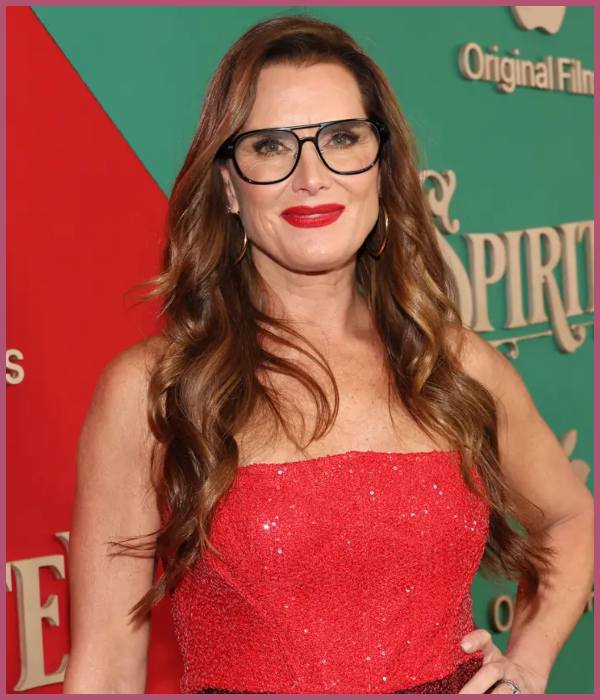 Her 1985 book On Your Own was meant to provide health and beauty advice for women studying in college and that was where she made the admission, something she wishes she hadn't done.
The 57-year-old made it clear that her name was credited to the book but since the publisher refused her first chapter, it had to be penned by a ghostwriter.
Talking of the publishers, Shields said:
"They wanted a simple, stupid book,"

"Like, 'I like leg warmers.'"
The A Castle for Christmas actress recalled:
"I would get a lot of fan mails from kids saying, "Oh my boyfriend's pressuring me, and  I don't wanna have sex. What do I do?' My narrative was, 'You don't have to do anything you don't want to."
Also, Read Brooke Shields, her fame, her love affairs, her marital life, and her separation
Brooke dated a string of famous men before finding Chris
Her initial aim was to help young women but she ended up getting lots of inappropriate questions from men for years ahead.
The Suddenly Susan alum claimed:
"I became the most famous virgin in the world. To be in the line at fire at  such a young age in  that way, I gained a resilience, and it set me up to be ready for anything in this industry, which can  be difficult."
Shields later revealed that she lost her virginity to her then-boyfriend Dean Cain at Princeton when she was 22 years old.
Brooke regrets taking so long to have sex for the first time and  said: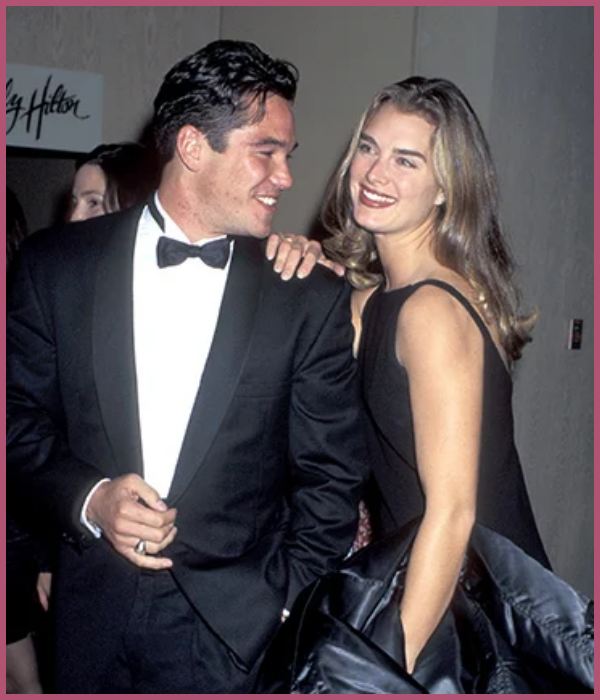 "I have regret around [waiting], because there was a sense of joy and freedom that I should have been able to feel within a relationship that was so lovely and so beautiful and sweet,"
Brooke dated many famous men in the past. Many claimed she was in relationships with Scott Baio, and John Travolta, to name a few. She dated Superman Dean Cain, Liam Neeson, and then professional tennis player Andre Agassi.
She married Agassi but just two years later they got a divorce. After the split, she almost got into a relationship with George Michael but he turned out to be gay.
After numerous failed relationships and a divorce, Shields finally found the man of her dreams: Chris Henchy, a producer, and screenwriter.
The two first met in 1999 and dated for two years and married in April 2001.
Together, the beautiful couple shares two daughters: Rowan, 18, and Grier, 16.
Also, Read Brooke Shields Gets Emotional as Her Daughter Rowan Henchy Heads Back To College!