Brooklyn Beckham is engaged to his girlfriend Nicola Peltz!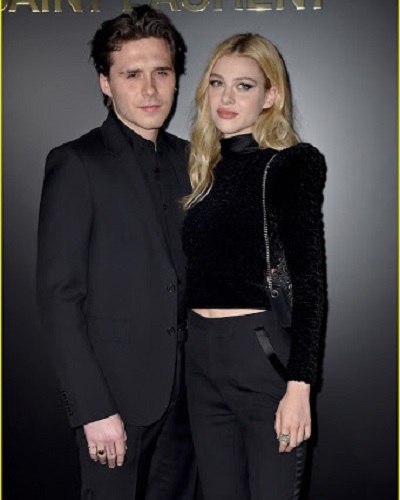 Brooklyn Beckham, 21 celebrated a lavish style on his 21st birthday this March.
And now he will soon get married.
Because he has proposed to his girlfriend, Nicola Peltz.
It is claimed that his parents, David and Victoria Beckham have approved of this match and are happy for their son.
---
Brooklyn Beckham and his engagement
The son of David Beckham and Victoria Beckham, Brooklyn Beckham turned 21 this year. And he has now stepped up his relationship with his girlfriend, Nicola Peltz, 25. Yes, the handsome guy has proposed to Nicola and she said Yes.
An insider told The Mirror UK:
"Brooklyn has been telling his friends in LA that he and Nicola are engaged,"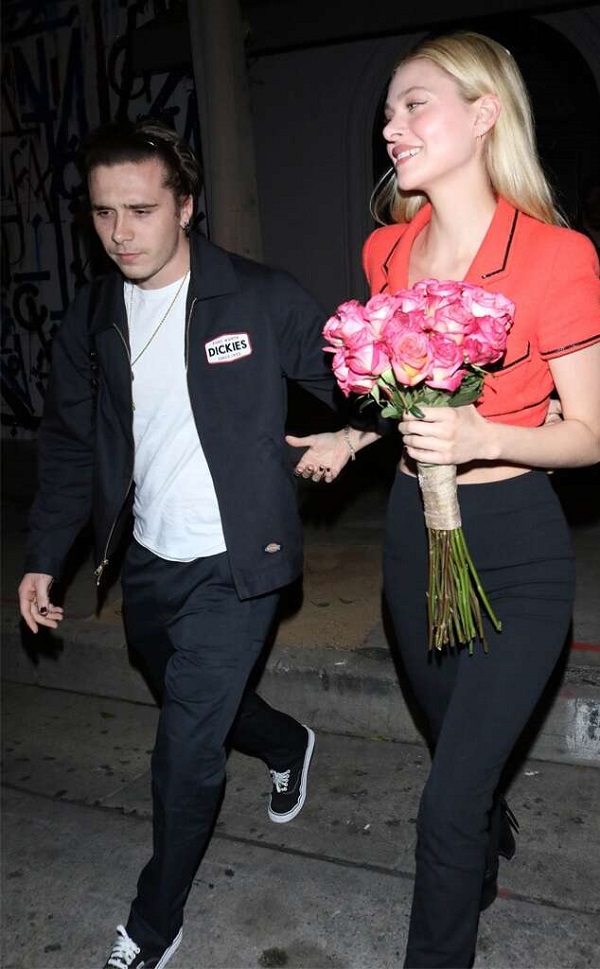 The source continued:
"It's common knowledge among their group of friends. They are smitten."
And the parents, Victoria, 46, and David, 45 are happy for Brooklyn and he has their approval for the wedding. The source said:
"David and Victoria have very much given this relationship their blessing. It's a very exciting time for the whole family and after a few previous rocky relationships, they think Brooklyn has landed on his feet."
The relationship timeline of the couple
Brooklyn and Nicola have been dating for less than a year now. They made their relationship official on their Instagram when they uploaded a black and white picture of the two in towels.
It was a mirror selfie of the couple. Brooklyn had wrapped his arm around Nicola and was kissing her side of the face and neck. He did not put any caption to this photo since it was very self-explanatory.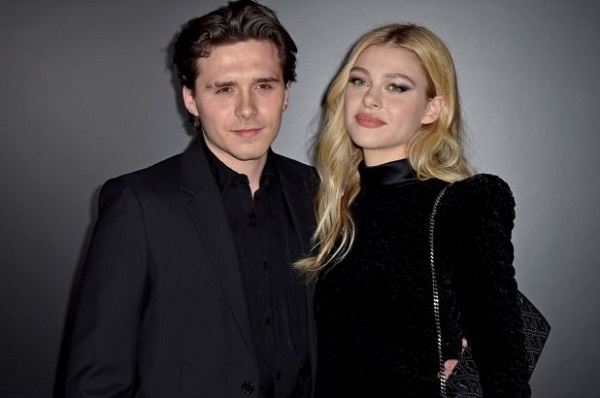 Nicola is the daughter of American billionaire businessman Nelson Peltz. His net worth is estimated to be $2.45 billion. He is co-founder of Trian Fund Management based in New York.
Nicola is an actress herself and got fame when she played Katara in The Last Airbender film 2010. For 3 years she was part of the series Bates Motel. Her mother is model Claudia Heffner. She has just one sister but six brothers.
Brooklyn and his past love life
Brooklyn has been in relationships in the past but they did not succeed. Prior to finding new love in Nicola, Brooklyn was in a relationship with model Phoebe Torrance.
She used to do modeling and had an uncanny resemblance to his mother Victoria. She was a Posh Spice lookalike and his friends used to tease him for it.
A source had revealed:
"A few of his friends have teased him about it but Brooklyn is adamant that there is nothing 'Oedipal' about it,"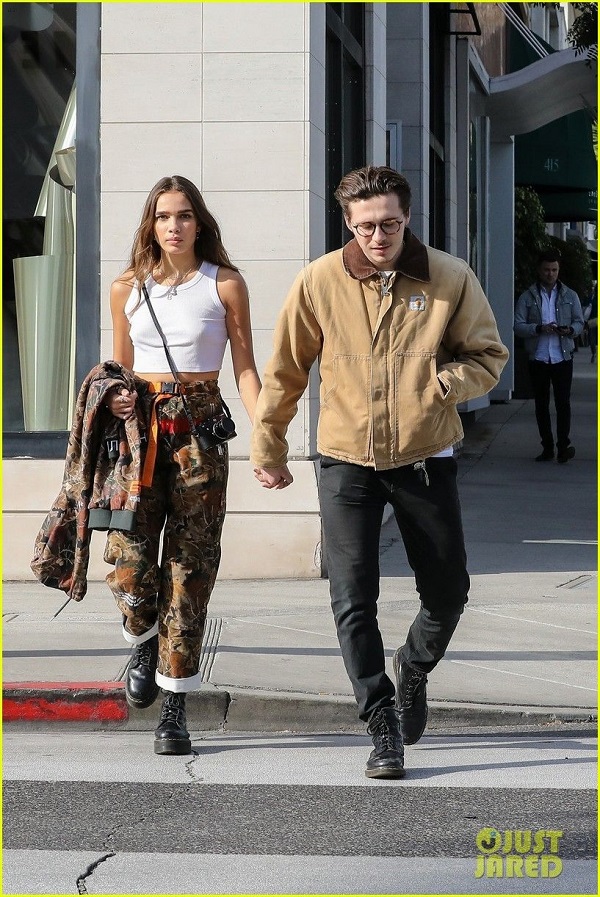 Last year, he was also dating model Hana Cross. Additionally, he was with Chloe Grace Moretz on and off for four years from 2014. But by the spring of 2018, it was all over between them.
In 2015, he was also seeing French actress Sonia Ben Ammar. Brooklyn was also spotted hanging out on several occasions with Sofia Richie. She is now dating Scott Disick. He had a short romantic fling with YouTuber Madison Beer.
In April 2018, photographers caught him in their cameras kissing Lexi Wood. And later, he was with musician Lexy Panterra who is 10 years elder than him. The same year, he was with model Alex Lee Aillon.
Also, read the full biography of Brooklyn Beckham here